Whenever the Berkshire Eagle pulls out the Second Coming type size to tell us about the latest economic miracle that will magically create carloads of jobs, you can be sure it's a non-story. Thus, today's page one screaming headline about the Pittsfield Airport. An honest coverage would report that the project has moved ahead a tad. That's not what we read, however. We read, instead, about how this minor though suspiciously costly extension of the runways somehow will translate into an economic boon in the Berkshires of Gold Rush proportions. Eeeek, help us: another "economic engine" has been started.
The convincer that the story is little more than an exercise in attempted brainwashing comes with the photo showing a long line of Suits digging the earth like a bunch of Spade Cooleys. To bad they weren't digging holes to climb into and disappear.
A reasonable person will agree that a municipality should have a safe, functional airport. That The Planet digs. What we don't dig, though, is the Hard Sell that's been attached to this project since day one. The Hard Sell indicates the story (hence the project) can sell itself and stand on its own. It has to be artificially pumped up with hot air.
That's the same tactic used in the wasting of millions in taxpayer funds on EV Worldwide. Remember that Phantom Empire? Remember the "1,000 jobs" the Eagle trumpeted at the behest of the Pittsfield 100? EV Worldwide created two jobs: a con job and a hand job.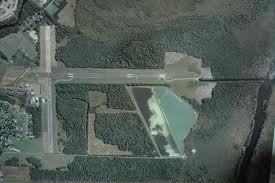 Remember how "they" tried to force a government coup down your throat, Pittsfield, when the Suits came up with the Civic Authority? Both these examples have several things in common with the airport expansion project. The major similarity is that each of these projects has been used by the 100 Mob as a loyalty test. If you ask questions or, God forbid, express concern, or Heaven help us, object and oppose, you are branded as "negative."
Again, it's the Shoving It Down Our Throats that causes a sober and judicious person to smell something fishy with the airport project. And folks, there is reason to suspect something is fishy with this project. The Planet has recently come into new information, based on a hot tip, that would suggest trouble in paradise. Much has to be checked out for the story to be told, but here's a clue: Follow the money. If all is on the up-and-up, great, then no one will object to probing questions. If it isn't, though, watch the skunks scatter into their freshly dug holes.