First, thanks to everyone who turned out last night for a great night at Chapters Bookstore in downtown Pittsfield. The show of support for great writing and a new publishing company were amazing. For one night, at least, Chapters felt like a metro intellectual and artistic hub, which all downtown bookstores strive to be.
Imagine, standing room only for POETRY — POETRY — in downtown Pittsfield on a Friday night when we were competing against the museum's opening of its Christmas tree festival. We ran out of chairs. People filled the aisles and spilled out into the retail space from the reading space. Many books were sold, proving that literature is still relevant to many. Moreover, this joint production proved that it CAN happen in Pittsfield.
Let me make like Oscar time and spread some thanks: Kudos first to author Laura Gross, who came with her A game … to Kelly Wright of Chapters, who made us feel comfortable and at home and put on a great spread of food, wine, and beverages … to Mayor Jimmy Ruberto, who not only showed up for a token appearance but who also gave a great talk in support of Planet Media Books, Chapters Bookstore, and the importance of the arts in a downtown that wants to thrive like this every night. Thanks to Arts commissioner Megan Whilden, who took time out of her busy evening to lend support … thanks to city councilors Chris Yon, Mike Ward, and John Krol, for walking the walk on the "arts-economic" thing. Thanks to Mark Miller and Scott Laugenour, who are tomorrow heading up to a Green-Rainbow Party gathering in Vermont … thanks to Thom and Susan Smith for giving us Laura … thanks to Jean Breshnahan and Kelly Summers … to my wife, Paula … and to everyone else for making this a great evening.
MORAL: It CAN happen for the arts in Pittsfield.
MORE ON THE ALLEGED MALUMPHY 'LAWSUIT'
We share the following developments on a "reply" comment left yesterday at this website that claims Pam Malumphy is suing Mayor Jim Ruberto and OCD director Deanna Ruffer. We contacted all three, yesterday early afternoon. Only Mayor Ruberto has yet commented, to the effect that (a) this is news to him and (b) he laments the activities of those like Malumphy who, in his view, are holding the city back with their "lack of an meaningful agenda for the city," except to spread their "small-minded harassment."
Malumphy did send THE PLANET two posts, but she insisted that they be off the record and not for use. We can tell you what she DIDN'T say. She did not deny the information, which we found most interesting. We have not heard back from Ruffer.
We also contacted the sender of the reply, who made the claim. This person, whom we shall call Mr.  N, returned our inquiry under a real name and stuck by the claim. Mr. N had this to say:
"I assure you that what I wrote IS true. NAME REDACTED, REFERRING TO SOMEONE WHO IS CLOSE TO 'N' is very good friends with Pam and gets all the info straight from Pam. I'm not really supposed to tell anyone but it's too important to just let sit. Pam is pursuing ethics violation actions with the state."
Ah, the mystery clears up a bit. Apparently, Malumphy is pursuing an ethics violation against the pair, not action through the courts. That would explain why Mayor Ruberto has not heard of any lawsuit, because there is none. A lawsuit is different than filing an ethics complaint with the state.
THE PLANET will again attempt to contact Malumphy for a comment for an on-the-record statement.
We shall attempt to get details … as many as we can.
FEARLESS FOOTBALL FORECAST
Don't bet the house on these picks, but they come from one of THE PLANET'S Wise Guy friends, if you get my drift. The Stooley says: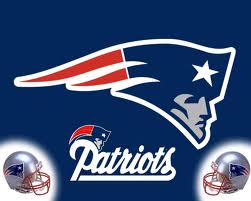 * The New England Patriots will win by 10 over Pittsburgh, on the road no less … as for the other "local" teams, the Giants by 11, the Jets lose by three, and the Bills win their first by a point. I am betting the house on the Patriots, but please, don't tell my wife about it. Otherwise I will have to buy her a new one. I agree with both the Giants and Jets predictions, although I have a hard time believing the Bills can beat anybody at this point.
The pivotal game of the year for the Patriots and the Jets will likely be when the Jets have to travel to Foxboro. The Patriots have a sufficient offense and a young and learning defense. The youth on defense will be prone to inconsistency, as we saw last week in the game against the Browns.  They seem to be jelling, though, and have made great strides since opening day. Plus, any team with Tom Brady is dangerous anytime, any week, against any opponent.
As for the Jets, they have a sufficient defense and are battling inconsistency on "O," particularly with QB Mark Sanchez. What and who is this guy? Is he the Mark Sanchez from last week, who led his team to a 4th quarter comeback, or is he the Mark Sanchez from a week before, when he couldn't engineer any points in an ugly shutout at home versus the Green Bay Packers.