BY DAN VALENTI
WE INTERRUPT OUR REGULARLY SCHEDULE POST TO BRING YOU THIS BREAKING STORY. WE WILL HAVE MORE TOMORROW:
THE PLANET has learned that the U.S. Environmental Protection Agency has fined Pittsfield business Interprint $80,000 and has ordered the company to pay $305,000 to replace old wood stoves in western Massachusetts. The EPA is penalizing Interprint for illegal actions taken in 2004, when it built a new facility in Pittsfield near Richmond. The EPA ruled Interprint was not in compliance with emissions laws and lacked proper permits.
MORE ON THIS DEVELOPING STORY TOMORROW
The continuing discussion of downtown Pittsfield — its health, diagnosis, and prognosis — has prompted a robust exchange from all points of view. Eliminating the dullard few who cannot elevate discourse without lowering their personal profiles, the debate has been productive and worthwhile. It shall continue. The more citizens contribute their ideas, ad the more those ideas are published, the better our chances of reaching workable consent — an action plan — among disparate factions.
There are so many avenues and tributaries down which the discussion has meandered that it becomes a task to focus in one one or two elements. It's obvious, though, that a few factors concern a lot of people:
1. Lack of police presence downtown
2. Presence of too many "zombie people" that drive respectable people away (1 and 2 are related, of course).
3. Lack of foot traffic except for special events (this refers to the buzz that successful downtowns show at most all hours of "ordinary" time).
4. Still looking for the right mix of retail, art/culture, dining, shops, housing, recreation.
5. Too many foo-foo shops for the marketplace. Store openings attest to hope. Closings attest to market reality.
6. Not enough for people who aren't wealthy, too much for people who are poor by choice.
7. The impact of the economic turndown.
There are others. These first come to mind. Feel free to reply with others.
Another tributary that THE PLANET shall be exploring in length is a discussion of the role of journalism in cyberspace. Blogging has become the great set of muscular hands that have ripped control over the information flow from the mainstream media. They are big, slow, ponderous, and afraid of change. Journalist bloggers are small, fast, adaptable, and fearless.
Some of the protests, for example, over our coverage of recent downtown closings, events, and status of some businesses mistakenly assumed we had abandoned journalistic protocols because we got a scoop and because a small portion of what we reported wasn't 100% accurate. It's as if their misunderstanding of journalism
places upon us the requirement that not only must we be as timid and slow as bricks-and-mortar media but we have to be prescient to the point of accurately predicting the future. Not even Ambrose Bierce could live up to that.
A footnote to this is THE PLANET's radio/TV appearance on "Good Morning, Pittsfield" on Tuesday. The broadcast turned into a tag team match, with good friends Clarence Fanto and John Krol double teaming THE PLANET and doing their best to keep up. We tried to slow down to make it a fair fight, but alas, we weren't completely successful!
Several times, Krol referred to things he claimed we had written, and several times he misstated not only the actual words but also the gist of what we had inscribed.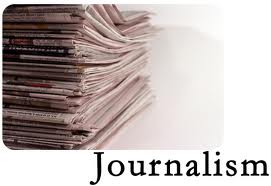 For example, he said as part of my recent postings on downtown Pittsfield I had included a list of the Top 10 Reasons to Stay Away. News to us. We DID post two Top 5 Lists, each with an equal number of items listing the (+) and the (-).
Repeatedly, he misconstrued our comments to make them seen uniformly negative. Clearly, he either forgot or didn't know that we have repeatedly acknowledged the progress being made under Jim Ruberto downtown. He also ignored the fact that our reporting and commentary has qualified every time we had to point out an obvious negative, such as the creepy "street people" whose world HQ is Persip Park on the corner of North and Columbus. He also repeated a familiar mantra: that I live out of town, that I have little at stake in the downtown, and that what I do I do for mercenary reasons.
THE PLANET has often pointed out our street cred when it comes to downtown Pittsfield: We grew up in Pittsfield, did a lot of shopping "upstreet," still have many family and friends here, and for 28 years located the offices of my business, The Media Services Group, in center city.
We enjoyed the back and forth. In the course of discuss and debate, it can't get too rough-and-tumble with credible people such as Fanto and Krol. After the show, Fanto remarked on the challenge Krol has of playing journalist on the show when at the same time many know he is a Pittsfield city councilor who, presumably, has a vested interest in the perceived health of the city, since he is, as a rep, one of the power holders.
The discussion of journalism ethics with Fanto tells me that we should present something (a panel discussion, a public debate, a TV show, a radio show) on this topic. Good stuff.
THE PLANET loves that the old assumptions of getting "news" to market have been called into question. Questions are good. When change comes upon us this fast, many feel threatened. As I said on the air Tuesday, information is neutral. There's no need to fear information, under the assumption that ANY information is welcome given that Truth will ultimately win out.
This, however, presumes an educated and intelligent populace that participates in their own governing. That's not what we have at the moment. Thus, a disconnect between the mighty power of "the new journalism" and the civic ability of the populace. Into this chasm have slipped many a mainstreamer, who cannot accept that the times, they are a changing. One segment pays close attention: Public officials, politicians, and any who act in a fiduciary role (in the exercise of power and money) for We the People. If it's one thing that gets their attention, it's the calls for, and the means to, accountability.
Blog, blog, blog we go, swiftly down the steam. Merrily, merrily, merrily, merrily, life is but a dream.