BY DAN VALENTI
In a story we will continue to check, THE PLANET has learned of the imminent closings of three downtown businesses that have been used to proclaim the presence of a downtown "renaissance."
Most likely before the end of this month, although that is not certain, the Ferrin Gallery, Museum Facsimiles outlet store, and The Market will be closing their doors. The upscale, urban-type shopping boutiques and the Greenwich Village-style eatery have simply not been able to generate enough foot traffic that translates into sales. Another store on that block, in the 400 "odd" side of North Street, reported no sales yesterday — for the entire day. The block includes the West Side Clock Shop and a Chinese take-out place.
As THE PLANET gets more information, we shall pass on what we learn. Our source is a person who would have reason to know this information. We have not yet independently confirmed the story with the business owners. We do, however, know the source to be reliable and not given to misinformation.
If this information proves true, this would be a serious blow to efforts of downtown revitalization, which, despite obvious progress in the last couple of years, still lacks the "it" factor. What is "it"? That is a question worth much debate.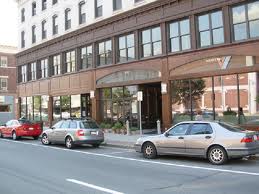 According to city consultant John Barrett, Pittsfield's downtown "needs a strong housing component."  Barrett said that housing is a factor in every lively downtown. Indeed, THE PLANET can agree, citing any number of cities — Newburyport, Mass., and Burlington, Vt., just to name a couple that spring quickly to mind.
Housing One of the Missing Elements
Pittsfield already has low-income housing and elderly housing as part of the downtown.  That's not what Barrett means, for the residents of these kinds of units tend to have little discretionary income. Where are the cute bed-and-breakfasts in the downtown? Where are the middle- to high-income condos, apartments, and hotels? Where are the residents who are looking for that type of lodging?
The appearance of a "renaissance" can be created if you throw enough public dollars into the equation, as we have seen with the Beacon movie complex, Spice, the Colonial, and other public-supported "private" ventures. But when businesses resort to good old capitalism, they live or die based on sales. The free marketplace votes with a pocketbook and wallet, and as of now, they are voting "no" to the "renaissance."
This is not to say that such a revitalization can't happen, but clearly, a different strategy is needed. A part of the answer is the Arts, though it is not the answer itself.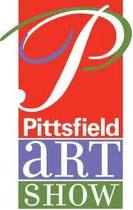 The Arts can be a vital supplement to such a population, but the Arts in Pittsfield will never DRIVE a recreation-and-resort economy. As always, it comes down to good-paying jobs. If you have them, you can create a thriving local downtown economy. If you don't, you'll be picking at seeds and stems.