BY DAN VALENTI
We will be in and out all day with little, bite-sized nuggets about the size of rhetorical shredded wheat, humbly offered for your amusement, enlightenment, and edification. And don't bother telling us that our prose IS rhetorical shredded wheat. We know. Jut make sure you notice the delicious cinnamon in between the words.
ITEM — WARD IN ORBIT
THE PLANET salutes Ward 4 councilor Mike Ward, who wins this week's coveted Orbit Award. The Orbit Award will be given to the public official who demonstrates responsibility on the job, the way the NFL awards Player of the Week awards to its stellar performers (soon to be called the Tom Brady Award for the year the All-Universe QB is having for the New England Patriots). Ward wins for arguing against the hotel and meals tax. This horrendous tax puts the quadruple whammy on many small businesses and eateries: first, business is taxed at a much higher rate than anyone for the privilege of operating in Pittsfield; second, that rate just went up another 5 percent; third, commercial property is assessed higher than residential, and fourth, on top of all this, because Pittsfield refuses to make the necessary tough choices on spending, they dump a brand new tax burden on stuggling moms and pops. Mike Ward made a cogent argument on the right side of this issue. He, along with John Krol, also argued for a tiny break in the commercial rate. For this, Ward gets a coveted Orbit.
ITEM — LOTHROP IN A DUNGHEAP
THE PLANET also institutes with this posting the redolent Dungheap Award, given to that public official most in need of disappearing right quick. Who, oh who can it be?
COME ON DOWN, JONATHAN LOTHROP!
For whatever reason, Lothrop at some point decided to take his considerable talents and excrete them into the outhouse. It turned him from an honorable advocate into an ignominious toady for the Special Interests, the Establishment, the Gay Mafia, the Pittsfield 100 … call them what you will. He sold out. He's a political fake. His water boy act has become an embarrassment. THE PLANET predicts that when it comes time to jump on his re-election bicycle, he's going to find the seat missing.
Ooch! Ouch! Open the windows and let some fresh air inside. Whew!
ITEM: WHO'S NEXT FOR PEDA
THE PLANET broke the big story two days ago that PEDA interim head William Hines will step down and into retirement on April 29, 2011. The Boring Broadsheet was found sleeping in NevahLand Again (that's the Berkshire Eagle, for those who don't know). For PEDA, the question becomes: Who's next? This raises a vital issue that ties directly in with the prospects for PEDA and therefore to the economic fortuned of the city of Pittsfield?
What will be the criteria in selecting the next PEDA head? Will it be a patronage job to reward one of the "usual and familiar" suspects that sleep in the same incestuous political bed that is the city of Pittsfield, or will the PEDA board demonstrate that it — like, you know, uh — actually wants the 52-acre industrial park to succeed? They will show this by bringing in a QUALIFIED PERSON who will not be required to pass a political litmus test or take a loyalty oath to mediocrity.
In selecting a new PEDA boss, we should have a defined and definable list of expectations and a specified skill set. Look, if you want to hire someone to make you chicken soup, you can say: "Hey, make me some chicken soup." That person can then make any of the infinite varieties, and you will have no complaint if you don't like it, even if they poured it out of Andy Warhol's Campbell Soup can. However, if you specify that your chicken soup must be made with fresh stock, half a cup of carrots, 1/4 cup of onions, a pinch of Mrs. Dash, and only the white meat of free-range chickens, then you will get the soup and the results you want.
That's how Pittsfield must hire the next PEDA boss. First define a good recipe, then go out and find the man or woman who fits the job. And no, it can't be MCLA Loo Lah Mary Grant. She took her responsibilities on the PEDA board so seriously that she missed 99 and 44/100% of all the meetings. Why isn't she the one buried in Grant's tomb?
ITEM: 'THE JULIAN ASSANGE OF BERKSHIRE COUNTY'
In an interesting "discussion"held in beautiful downtown Pittsfield recently, a couple of downtown apologists ("Everything is Hunky Dory and There Isn't a Problem and Look at the Hordes of Foot Traffic and All the Shopping and the Big Front Page Stories The Berkshire Eagle Runs") disagreed with my recipes for a downtown turn-around. Fair enough.
Basically, they wouldn't admit that a turnaround was even needed. To hear them, the turnaround was made years ago. Now, they say, we're in the throes of "a renaissance." Yes: they still serve you that bullshit and expect you to say it's filet mignon.
Of course, that's the attitude that prevents downtown from true success. The people who truly care about it are marginalized because they dare point out that it's NOT a renaissance but that it COULD BE if the city would taken the right actions.
Anyway, the he-she tag team from a taxpayer funded-supported booster group gave me the good cop-bad cop approach. The good cop recognized THE PLANET'S decades long financial commitment to downtown Pittsfield. The bad cop told me, with all the venom (s)he could muster, "You are the Julian Assange of Berkshire County." Assange is the head of Wikileaks.
She meant it as an insult. I laughed uproariously and thanked him/her for the compliment. Julian Assange is honorable, a man of principle, and he stands for freedom of thought, freedom of information, and transparency in public life. I will gladly be compared to this freedom fighter, who is only the most important person in the media today. If I were Obama, I would give Assange the Congressional Medal of Honor.
ITEM: IF PUBLIC OFFICIALS WERE FOOD, WHAT WOULD; THEY BE?
Jimmy Ruberto — A Snickers bar;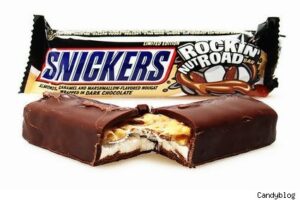 John Barrett — Hot dog with sauerkraut; Deanna Ruffer — BB Bats, banana; Chris Yon — a Mary Jane; Peter White — Mallo Cup; Paul Capitanio — Jack Daniels; Mike Ward — a bottle of Gatorade; Jonathan Lothrop — Coke; John Krol — Cracker Jack; Joe Nichols — Habanero pepper; Melissa Mazzeo — Tootsie Pop; Gerry Lee — Geritol; Kevin Sherman — Mars bar; Peter Marchetti — Chunky; Bruce Collingwood — Necco Wafers; Linda Tyer — Red Hot Dollars; Cliffy Nilan — Mr. Goodbar; Jake Eberwein — M&Ms; Carmen Massimiano — Good 'n Fruity; Kathleen Amuso, Good 'n Plenty; Tricia Farley-Bouvier, Lick 'em Aid; Paula King — Marzipan; Remo Del Gallo — Doan's Pills; Mike Wynn — Crunch bar.
BELLY UP TO THE BAR, BOYS
Rees-Larkin Developers, the private-sector development company, has paid attention to how it works in Pittsfield. Rees-Larkin wants to convert the for H.H. Rice Silk Mill in Morningside into condos. They have their hands out, naturally. They're looking for at least $806,000 of taxpayer money. That's not counting the millions in tax credits the project is seeking.
The developers, are you sitting down for this, claim the project will create jobs and add to the housing stock. Whao! Stop the presses. Let's just ask one simple question, our economic system in America still being capitalism and all, at least nominally: Do the developers think the project will make of lose money?
If they think it will make money, then why are they hitting Pittsfield, state, and national taxpayers to pay for acquiring the property, putting in sidewalks, water and sewer hookups, and knitting new curtains for the windows? Isn't that how capitalism works? They have what they think is a good idea. They give it to the market. And the market votes with its dollars?
THE PLANET is guessing (it's JUST A GUESS) that they are worried the project will lose money. Could that be why they want you, the taxpayer, to be their source of venture capital. Do they want YOU to take the risk while the company directors draw fat salaries while the project is flapping its gums in the Pittsfield wind? It's just a question?
When the Berkshire Eagle covered  this story, did they dare ask that question or pursue that angle? That's just another questions.
Repeat after me: QUESTIONS ARE GOOD, QUESTIONS ARE GOOD, QUESTIONS ARE GOOD. Many in the city have been brainwashed into thinking that questions are bad and that they mean you are negative. Well, let me explain something to the Powers That Be: You got another thing coming. THE PLANET is going to change the way public debate is handled in Shire City.