BY DAN VALENTI
Some things are strong enough or conclusive enough to speak on their own. Such is the reply letter Berkshire County Registrar of Deeds Andy Nuciforo sent to the 23 local Democrat Poo Bahs who, led by Sherwood Guernsey and L. Lee Harris, told Andy he better not run for Congress if he knows what's good for him.
In another Planet exclusive, we present Nuciforo's letter in its entirety. The "cc" list reveals the signatories to the Nov. 29 missive sent by Guernsey and Harris under the "Concerned Democrats of Berkshire County" title. Click on this link to read it:
Essentially, Nuciforo ld them they should perform an anatomical impossibility on themselves and the horses they rode in on. Sure, he did it in measured tone and calm voice, but he nonetheless did it. The Planet has been following Nuciforo since he first made his way to Beacon Hill, following a path blazed by his dad. We, in fact, conducted the first interview with him after his initial election to the state house. We can say that his reply letter to Guernsey et. al. is one of his finest moments. To stand up to such a threat reveals character, strength, and determination. Those qualities aren't bad for openers for any candidate.
There are many local Dems who are scared of Nuciforo's bid, for one of two reasons: (1) They don't think he can win, which places their own local political self-importance in jeopardy, or (2) They think he CAN win, which would end a regime and the people in it, since the new guy ALWAYS brings his own people with him to office.
Don't kid yourself: Nuciforo can not only hold his own toe-to-toe with John Olver. Nuciforo can beat him. He can do that by neutralizing Olver's traditional huge advantages in organization and money over any potential challenger. Guess what: Nuciforo knows how to put together an organization, and he can raise moolah. Andy has about $100 grand in the kitty to Olver's 70. Thus, the edge may go to the more energetic of the two. Who do you think that will be.
Not long ago, The Planet spelled "Olver" with a typo. We caught if prior to publication: "Older." Take out the "v" and add a "d" and you will get it. In 2012, the guy will be almost two years older than he is now. As campaigns become increasingly electronic, this tends to work against septuagenarians.
Brett Favre Rubs Us the Wrong Way
This is what happens when muscle heads hang on too long. Brett Favre not only embarrassed himself on the field but off this year. Now, as if he hasn't had enough trouble, two former massage therapists of the New York Jets have filed suit against Favre. Essentially, the two young women are complaining that Favre sent them sexually suggestive messages when Favre was QB for the J-E-T-S.
The Planet hates to defend a dunce like Favre, but we will. The two women worked for years for the Jets in training camp and took freelance individual assignments from players. Now these two virgins are "shocked, shocked" after receiving messages such as: ""Kinda lonely tonight. Guess I have bad intentions" and "You and crissy want to get together I'm alone Brett."
Keep the following in mind about these two gals, who are seeking "unspecified damages" (translation: millions):
* The lawsuit has curious timing. It comes days after the NFL fined Favre $50,000 for lying in connection with allegations he send lewd messages and photos to a Jets TV game hostess.
* The women admit they never received messages from Favre directly.
* At the time of the alleged incidents (2008), the NFL investigated media reports that Favre went after two Jets' female massage therapists. The NFL dropped the investigation because the women wouldn't cooperate with investigators. The women's attorney denies this.
* These are young, attractive women who make a living, as one poster put it, "rubbing their hands all over naked men covered only in a towel." Such women, the post says, "SHOULD NOT be offended by ANYTHING a man says, or they are in the wrong line of work." The Planet adds that these aren't just any men, but rich, overpaid, athletes, who are usually as sensitive as sandpaper and smart as silly putty. You don't sue a dog for snapping a pork chop out of your mitts.
Memo to all NFL teams: Want to avoid this issue? Don't hire female masseuses.
————————————————-
Dog Bites Man; Planet Beats Eagle … Again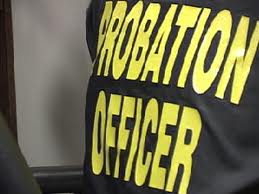 See where the Boring Broadsheet had a headline today: "O'Brien resigns amid probe." The story tells of the resignation of John O'Brien as head of the state probation department. Accurate job, but, The Planet' readers weren't impressed, since we covered this story and broke it locally days ago.
Conor Berry's story went on to include new information on probation's wrist slap to Cliffy Nilan for his fixing the case of his best bud, Angelo Stracuzzi. Of course, the Eagle ignored the biggest question: What will the consequences be for Stracuzzi for ignoring what looks like two court orders: That he report regularly to probation and be supervised, and that he receive psychological counseling. No evidence has been produced that Stracuzzi fulfilled the court's orders. What, can a person just walk away like that, and there's no legal consequence?
———————————————————-
Ambulance Alley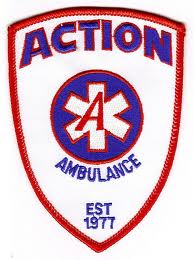 The Eagle also has the "news" that Pittsfield will add a second ambulance company to provide coverage for the city. Again, readers of The Planet found out about this in the fall. We predicted correctly the city would go with a second company (Action Ambulance) to complement Berkshire County Ambulance Service.
Here's a questions raised by one of our correspondents: Why two ambulance companies? Would it make better sense to let the Pittsfield Fire Department provide service, thus putting fees into the city coffers? Who wants to answer?
————————————————–
WHITHER, TIM FARKAS
And as if you didn't know, The Planet still has not heard from the Boring Broadsheet's Fearless Leader, Tim Farkas, on our challenge, made in good faith, to debate to role of journalism in the age of cyberspace. We would center on the question: "What is the media's responsibility to a community?" Timmy, The Planet promises to go easy on you, tie one half of our brains behind our back, and buy you a beer afterward.