By DAN VALENTI
PLANET VALENTI News and Commentary
(FORTRESS OF SOLITUDE, THURSDAY, MAY 24, 2012) — Pittsfield is a "gateway" city. Sounds great, doesn't it? That's the term the Patrick Administration uses to describe cities long in the tooth.
Gateway? Yes, but to Where?
In a recent letter to Mayor Dan Bianchi, Community Development Czarina Deanna Ruffer tells the mayor what she will never directly tell the people. A "gateway" community is one with:
— A population greater than 35,000.
— A median household income less than the state average (such income in Pittsfield is $35,655).
— A per capita income below the state's average (Pittsfield's is $20,549).
— Educational attainment rates below the state's average (only 20.5% of Pittsfield residents have at least a BA college degree).
Now, do you want your city to be a "gateway" city? Ruffer does, and so does Allegrone Construction Co., which, the last time THE PLANET checked, was a private business and not a public entity. Nonetheless, Ruffer's shilling for the company so that it can get lucrative tax breaks from the state for redeveloping two of Allegrone's downtown holdings: The Howard Building at 124-132 Fenn St. and the Onota Building at 64-74 North St.
Czarina Admits: Private Investors Cannot Get Commercial Loans, so Let's Hit Taxpayers
Our favorite part of Ruffer's tedious prose is when she tells the mayor that Allegrone should get taxpayer money to redo the buildings because both buildings "are currently under-utilized and in need of significant upgrading. Yet the current economic conditions … make it difficult for private investors to secure commercial financing required for development."
Read that last part again: Yet the current economic conditions … make it difficult for private investors to secure commercial financing required for development." 
In other words, Ruffer admits in black and white: Private lenders won't dare touch Allegrone's project. Her solution: Play the taxpayers for suckers and have them be Allegrone's venture capitalists.
Bullspit, THE PLANET says. Allegrone owns two buildings that it bought on spec. Fine. We admire entrepreneurship. If Allegrone thinks developing the buildings will make it money, go for it, using its own dough. Leave Mary Jane and Joe Kapanski out of it, though. Capitalism works fine. If the market calls for it, Allegrone will do well on its investment. If the market doesn't, it has no right to ask taxpayers to pony up.
The city council should have rejected this out of the chute. But this is Pittsfield. We love to use public money to support losers of the EV Worldwide and Workshop Live type.
————————————————————-
YOU CAN BARELY GET THERE FROM HERE: CITY WEBSITE A LABYRINTHIAN WEB
Want to e-mail a department head in the city of Pittsfield? You can't do it, easily, that is, because the city's official website still does not list individual e-mail addresses for city managers. In Pittsfield, cyberspace is still in the year 1994. You will find phone numbers and postal addresses but no electronic mail addresses. Only the city councilors post their addresses. One gets the impression that the city doesn't want We the People to bother its managers, who are only the hired help.
THE PLANET brought this issue up in 2009, during a televised mayoral primary debate. The eventual winning candidate, Jimmy Ruberto, said he would address the issue and "look into it." He never did. Here's a ripe opportunity for Mayor Dan Bianchi to do something to make good on his pledge of transparency: Begin work immediately to install e-mail addresses for every city manager.
An Abusive Website That's User UNfriendly
Pittsfield, of course, has a slow, poorly designed, and user-abusive website. For example, try to find the meeting calendar for boards and commissions. Good luck. It took a lot of trial and error to figure this out, to say nothing of a saint's patience and a bulldog's perseverance. We are tough that way.
For example, let's say we are looking for the agenda of the next PEDA meeting. What do you do?
* You do to the PEDA site, right? It's not there. That would be too logical, and this is Pittsfield, remember? Okay, the next logical place would be the city's official website. There, you will find it, but it's so hidden, a convention of mine sweepers couldn't locate it. Since THE PLANET apparently cares more about transparency than PEDA, the mayor, or any other city official, we will show you how to get "there" from "here."
* Go to www.pittsfield-ma.org.
* On the left side of the home page, you will see a blue field. In that field, there's a green box labeled "City Serv." Hold your mouse over  that. From the submenu, choose "Calendar of Events."
* On that page, locate the search engine in the upper right of the calendar. It's a white, rectangular box labeled "Show." It will be at the default position, "Show all categories." Move your move to the light blue up-down arrows on the right of this box. Click there.
* From that submenu, select "Boards and Commissions Meetings." Click on that.
* Finally, you get the monthly calendar. We find, for instance, that PEDA met on Wednesday May 9 and Monday May 21. Bet you knew that from all the coverage given to it by the Boring Broadsheet, local radio news, and from PEDA's own transparency. Hah!
* To get the May 9 agenda, for example, click on the heading in the May 9 calendar box.
* That brings you to an events page.
* On the events page, selected the middle option, with the hot link "AGENDA" in blue. Click on that.
* Voila! The agenda!!
It's like cracking the DaVinci Code. While we're on May 9, let's take a peek.
Secret Agendas, Secret Subcommittees
We see that the accounting firm Adelson Moynihan Kowalczyk gave a presentation the the PEDA board of their audit report. What? Your local daily and radio news didn't cover that? THE PLANET didn't either, but that's not our job. We would bet the villa, though, that accountants Vincent Viscuso and David Irwin confirmed that PEDA's books are in great, pushing up roses and leaving Tinkerbell sparklies in its wake.
One odd thing on this agenda: In Item V, board chairman Gary Grunin announced the next meeting as June 13, 2012. When we look at the May calendar, though, we see PEDA had a meeting on May 21. Go to that agenda, and you see the reason Grunin skipped May 21.It was not a meeting of the full executive board but one of PEDA's Finance Committee.
Now how many of you out there knew that PEDA even HAD a finance committee? THE PLANET didn't. We asked several office holders (councilors, school committee members, department heads) and no one knew.
Transparency, Shmansparency.
—————————————————————
THREE ITEMS REPORTED BY THE GAZETTE BUT NOT BY THE BORING BROADSHEET
You wonder how Jonathan Levine does it? How does this one-man operation keep producing a feisty weekly, The Pittsfield Gazette, that, like this website, provides a fulcrum through which Mary Jane and Joe Kapanski can move the entire GOB mountain of granite, tilting is just so to produce a more level (though still way out of kilter) playing field? No one in town covers more municipal meetings than Levine. He has a budget running on fumes, yet each week, he produces another minor miracle.
Levine, an eccentric who has the tenacity of a savant, misses on some stories, and in truth he has toned things down a bit. He has done this to stay aboard the tightrope stretched between fearless coverage and touchy advertisers, which, to explain again, is one reason we do not take advertising. Even in its current "tame" state, though, the Gazette delivers quality on a consistent basis.
In the current issue (expires today), Levine had three interesting items:
* Greylock Loses $3.76 Million — He reported that Greylock ("Tell") Federal ("Them") Credit ("Angelo") Union ("Sent You") lost $3.76 million last year. Obviously, with that many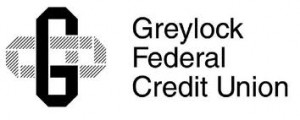 bad loans, the bank has trouble managing risk. Or perhaps child brutalization (now having been out in the open for two years) is not quite returning the interest it used to, when it was hidden for almost six years. Right, Angelo? Right, John Bissell? Right, Cliff Nilan?We're sure the BB ran a big story on Greylock's losses, right? Not on your life, or GCFU would threaten to pull its advertising, the way they did to "The Dan Valenti Show" when we parked at WBRK. We told them to "Go **** yourself," though much more professionally and politely after learning that Angelo had already done so. And you know what? They didn't pull an ad! We looked them in the eye, and they blinked.
* Why Did the Chicken Even Go Near the Road? — The city of Pittsfield wants to charge people and families who wish to raise residential chickens $200 for the proper permit. As if that's not bad enough, the city requires chicken raisers to take our a legal ad costing $111. The chicken fanciers have to run that ad in The Boring Broadsheet. That's like asking a person on the firing squad to tip the shooters before they squeeze the triggers.
* Alf is 'Delusional,' Writes Levine — Finally, in an editorial on Pittsfield's embarrassing search for a new school superintendent, Levine has a choice word for School Committee chairman Alf Barbalunga's claim that the search has been transparent. Levine calls that claim "delusional."
Those interested in subscribing to the Gazette can call 413-443-2010 or e-mail pittsfieldgazette@verizon.net.
——————————————————————-
WHATEVER YOU DO IN LIFE, TRY TO BE ALL AND END ALL, AND MAY YOU FIND THE WORK YOUR SOUL REQUIRES.
"OPEN THE WINDOW, AUNT MILLIE."
LOVE TO ALL.