By DAN VALENTI
PLANET VALENTI News and Commentary
(FORTRESS OF SOLITUDE, TUESDAY, JUNE 19, 2012) — THE PLANET uncovered the news. THE PLANET broke the news. On THE PLANET, there has ensued a beneficial, community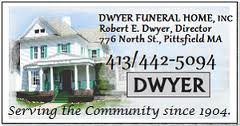 discussion. While the Boring Broadsheet pretended it wasn't happening or, worse, didn't know, and while all the other local media outlets, including radio news, took a snooze, we had our antennae up and searching the skies for the decision that has regular folk scratching their heads.
We speak of the surprising decision to locate the Spectrum methadone clinic next to a Pittsfield institution, the Dwyer Funeral Home.
This is a horrible choice, and citizens have a right to be skeptical that it was made on the basis of the facts as opposed to the basis of what's good for the GOB.
PLANET Hosted an Important Community Discussion
There ensued on THE PLANET these past few days a great discussion about the appropriateness of locating the Spectrum Health Systems' meth clinic next to Dwyer's. We heard from Debbie Dwyer, who confirmed our information and the veracity of our reportage.
The subsequent discussion revealed the likely answer to the question of "Why there?" The property on which the clinic would be located is owned by a GOB Player of the first rank, Dr. Phil Adamo, city physician, key figure in the mysterious decisions relating the PCBs and industrial pollution left by GE, principal of Occupational Medical Services, owner of a medical degree not from Harvard or Johns Hopkins but Universidad Del Noreste in Tampico, Mexico, medical director of Griffin Hospital Occupational Medical Center, member of the Pittsfield board of health, member of the state Sharps Injury Prevention Advisory Committee, and former clinical director at GE Plastics.
That's a whole lot of curriculum vitae to digest. Before you experience an upset stomach, realize that the only important part of the resume is that Dr. Adamo is Connected. That's what all those jobs and memberships reveal. Now, it doesn't necessarily follow that Adamo's 1st Tier GOB status is the reason why the city selected his property out of the many other alternate locations (Fourth Street, Nautilus Building on Summer Street, to name two), but this is Pittsfield, and, typically, that's how the deal goes down.
Dwyer Confirmed Meeting with Asst. City Solicitor, to Whom She Registered a Loud 'No."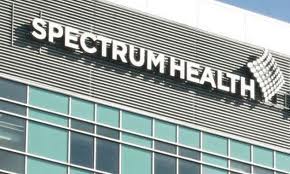 We also bring up the testimony of Debbie Dwyer of Dwyer Funeral Home. She confirmed on THE PLANET that her company owns the parking lot. She confirmed, as we reported, the meeting months ago with assistant city solicitor Darren Lee. Dwyer says said "no" to the idea that Spectrum be allowed to use the Dwyer parking lot. We can only presume that Spectrum will provide for parking in another manner.
Dwyer also says the city did not get back to her after that one meeting. She then assumed the matter was over, until the news broke about the pending deal between the city and Spectrum — a deal, mind you, that without this web site the community and probably even Dwyer Funeral Home would not have learned about.
We ask: How is this type of secret dealing possible? The city will say it was under confidentiality agreement with Spectrum. That only begs the question: Why, then, did the city solicitor's office agree to confidentiality? Not having access to the out-of-court settlement, we cannot speculate further. THE PLANET does represent, however, that who stood as a safeguard to the city's best interests in the negotiation of this deal? What were the terms? What did the Bianchi Administration, in the name of We The People, agree to with Spectrum Health Systems?
Surely a matter as serious as locating a methadone clinic in the city involves the entire community. Surely, Mary Jane and Joe Kapanski deserved a place at that table. We wonder how this fits in with Mayor Dan Bianchi's pledge of transparency and openness in government.
Technically and legalistically, there's nothing to indicate the deal breaks any law. Spectrum is a privately-held, not-for-profit affair. The Adamo property has been on the market. The city acted as a go-between. All of that is legal, but was it proper? Did Adamo in some way unduly influence the decision because of his connections inside of city government? We do not say he did. We only ask what is a reasonable question. If the answer is "no," then fine. What can the city do to provide the convincing evidence? Does it even need to do so?
The Deal Is 'Imminent' and 'All But' Done
THE PLANET has been in touch with city sources who asked that their names not be used. [SIDE NOTE: We share the frustration of having to keep the names of sources out of it, but that's often the only way you can get people with knowledge to talk in a city where the political climate is ruled by fear and loathing.] They cautiously tell us that:
* The finalization of the deal is "imminent."
* The deal has been structured so that the city council will have no legal say. My Right Honorable Good Friends on the council can only file a formal protest that will have no legal teeth.
* Dwyer was not contacted again for the simple reason of the business's objection to Spectrum locating literally next door. The city took her "no" as "no" and apparently felt no further obligation to inform her of what was taking place.
THE PLANET asked one city source who would have reason to be familiar with the terms of the city-Spectrum deal if the fact that Dr. Adamo owned the desired property had anything to do with the compromise agreement to site the clinic there. Answer: "What do you think?" We followed: "So is that a confirmation that Adamo had the inside track because of his city connections?" Answer: "Well, it doesn't hurt, does it, but no, I can't say that?" We could not get a straight answer.
Many Unanswered Questions
THE PLANET recalls driving past that location on upper North Street many times, and our memory informs us that the Adamo property has been on the market for years. He certainly has the right, as any other citizen, to market the property to prospective buyers. We would like to know, though, on behalf of Pittsfield citizens, how his property entered the discussion? Did Dr. Adamo or his representative lobby for the selection? If so, was such lobbying on the level? Was there any kind of "insider trading" going on? Why wasn't Spectrum's original location, Summer Street, not considered?
This doesn't even address the question of the suitability of a methadone clinic at that location or any other within the city. Meth addicts are certainly not a desirable calling card for any self-respecting city.
A Tale of Two Properties, plus, Garivaltis and Dwyer, On the Record
Considering the two properties — Adamo's lot next to Dwyer's vs. the Nautilus building on Summer Street — reason would suggest the latter location. Dwyer's is in a residential area, with lots of children, many of whom use the parking lot for play and to get to school. Summer Street is next to a parking garage. Dwyer's is one a major artery; Summer Street is tucked off that same artery. Advantage: Summer Street.
Then there is the matter of the clinic itself. As former councilor and respected civic leader Charles Garivaltis has pointed out in his PLANET discussion, clients at meth clinics tend to "hang around" after treatment. Would the location become an informal "social watering hole" for drug addicts? What kind of security does Spectrum have in place to prevent that?
Here is Garivaltis' full comment, which we republish to give its importance the full exposure it deserves:
FROM CHUCK GARIVALTIS:
Folks needing a methadone fix don't receive their treatment and go home. They hang around and the grounds of the treatment becomes a meeting ground. Doctors, clinics, treatment centers know this and that is why this business is not pursued.Do you see PEDA chasing after it as a job producing business? It won't happen.This program is not to treat Pittsfield kids who have made a terrible mistake and need help. Because it is federally approved and sanctioned by Mass. state it would, by law, be available to any drug addict in America. And we know from experience that when drifters come to Pittsfield for services, incarceration, or treatment, many of them stay followed by their honeys.I know we would like to attract a professional class of people but many of our new residents are not professionals but folks in need of professional treatment.Where is the leadership and concern about placing a drug treatment center in a residential neighborhood where children play and traffic, near a school, next to a park, and literally on top of a 100 year old family business that is owned by the enterprising Dwyer family that has been a credit to the community.Pittsfield:What Went Wrong? It wasn't only because GE left for reasons related to globilization. It was also beacuse of a brain dead political center. And here we are again. Where is the political outcry? Where are the savoirs of Tyler Street? Where is the concern about a resurging North Street? Where is the ward councilor? Where is any concern from government? I thought we had a friend in the state house. Or are we once again going to roll over and play dead while our quality of life becomes less safe because we're afraid to speak out.
I know there are policies enacted through our government officials that tell us this is the law. But this law is a detriment to Pittsfield.We make these policies through our elected representatives. What we make we can unmake. That is, if we have the will.
Then there are the comments of Debbie Dwyer, who was not given the opportunity to have her say while the city was in the process of negotiating a deal that will certainly not be good for her business. She left a series of informative posts:
FROM DEBBIE DWYER:
When I first heard that Spectrum was planning on coming to Stoddard Ave. I questioned why the neighborhood hadn't heard anything. Not one word. I contacted the City Solicitor's ofice and was she agreed to meet the next day at 11AM and was going to ask Ward 1 Councilwoman Chris Yon to be there. Not only did she not show up but she never called to cancel. I called her in the afternoon and talked to her staff who knew nothing of the appointment. I tried to call the Mayor and was told he was only taking calls from Department Heads because of the budget meeting that night. The Mayor did call back later in the day and when asked why none of us, including the City Council, were not notified, he said it was all because of the confidentiality agreement between the City and Spectrum. I tried to explain that the parking lot we own is busy everyday with school children cutting through for either Morningside Community School or Reid Middle School and after school, when the lot wasn't used for parking by us, the kids would play there and rides their bikes. It was during that call I was told the Clinic would expect 150 people between the hours of 6:30AM – 8:30AM to get their Methadone. That's the time all the children are passing through and/or funerals are being lined up.
Darren Lee did call about parking and was told absolutely no! That was a few months ago and we never heard another word from anyone and thought if was over. Little did we know. I am more than willing to speak to anyone who may have questions. The Dwyer Funeral Home is 5th generation and has been there for 109 years. Does that mean anything? We have some great neighbors and some of the sweetest children around. Please don't ruin the neighborhood by bringing in a Methadone Clinic when there are many areas in the city that would work better for both sides. Why won't they talk to us………or the City Council.
FYI……..there are only 8 psarking places on that property. Where are all these people (and employees) going to park? Please let your voices be heard. Call the Mayor and ask for transparency. This is our City.———————————
Councilwoman Yon has been right here since I first heard about this. She is behind us 100% and doing a very good job to represent Ward 1. She was the first one here yesterday for the rally.
——————————–
The Dwyers own the parking lot next to the Adamo building and told Assistant Solicitor Darren Lee that there would NO parking for tenants of the Adamo building. That was 2 months ago. We never heard a word after that until last Thursday.——————————–
Thank you so much for your comments. There has to be a way to undo what has been done. Why won't government listen to us instead of blaming the former administration? Poor excuse!
We thank Dwyer for her remarks, which have added a much-needed voice to this community discussion.
What Can Be Done, If Anything
In answer to her comment-cum-question: "There has to be a way to undo what has been done. Why isn't government listening to us …?" We reply: What can be done at this point?
THE PLANET hears that the deal is "all but" done. Another source called it "imminent." "All but" and "imminent" are different than "closed." There may still be a small opportunity for action.
THE PLANET suggests that Ward 1 council woman, our Right Honorable Good Friend Christine Yon, call a press conference, inviting Dwyer Funeral Home, to address this issue openly. Other councilors who wish to show support for Dwyer could also attend. We also would like to see city solicitor Kathy Degnan at that conference to answer questions from the city side. Perhaps Degnan and a Spectrum representative could appear in a similar but separate press opportunity to address concerns. The public deserves a straight answer to the question: "What the Stoddard Avenue location next to Dwyer Funeral Home selected solely or primarily because it is owned by Dr. Adamo?" and "Why is that location better than Summer Street?"
THE PLANET welcomes further comments on this vital community issue.
—————————————————————–
FAR FLEETER THAN THE FLEETEST STORM OR STEED, OR THE LIFE AND DEATH THEY BEAR, MOVES THE PLANET, WITH A HEART CLOTHED IN TENDERNESS, LIKE THE DOVE, FLYING ON THE WINGS OF CARE. WE DO, YOIU KNOW!
"OPEN THE WINDOW, AUNT MILLIE."
LOVE TO ALL.