By DAN VALENTI
PLANET VALENTI
(FORTRESS OF SOLITUDE, TUESDAY, JUNE 5, 2012) — WTBR station adviser Larry Kratka, his impatience growing at THE PLANET's persistence in questioning, declared in an e-mail: "Enough." The story is over.
No mas? No way!
Everyone Loses When a Journalist Gets Owned
Once again, Kratka is wrong on the caper that in our memoirs shall occupy a footnote as The Great WBTR Flip-Flop. He's been wrong consistently through this story that, in a way that must have pleased his GOB masters, he tried to hide. Bury. Cloak. He was wrong to announce the Sturgeon show as a done deal. He was wrong caving in to the pressure. He was wrong trying to coverup. He was wrong trying to coverup his coverup. Wrong, wrong, wrong, and wrong do not a right make.
This type of behavior would be bad enough in anyone, but in a so-called journalist, who not only became the story but became one of the bad guys in the story, it's reprehensible. Kratka, who in his role as station adviser serves as the example for students, provided his minions with a terrible life lesson: When "They" pressure you, the best thing to do is immediately cave in, go against your word, violate your professional ethics, and remove your back bone. Kratka would protest, but that is what he just taught his students.
A Free Press: Safeguard to Democracy
Moreover, Kratka violated ethical standards of a profession without which there would be no freedom, no democracy, and indeed, no America.
The press must act as a safeguard to democracy. It is the last and most important safeguard against totalitarian rule. Without a free, independent, and fearless press, the public remains misinformed at best and hoodwinked at worst. The built-in corruption and tendency for malfeasance that accompanies institutional life in the public sector would remain hidden and covered up, as it has for 25 years now in the county seat, the city of Pittsfield. Only a free, independent, and fearless press can provide a proper public forum for participatory democracy. Never has this been more true than in the age of cyberspace.
Kratka's behavior, lead example now among the behavior of almost every mainstream journalist now working in Pittsfield, explains why the city has been led to ruin — because so-called journalists like Larry Kratka look the other way. Kratka, as well as the editors and scribes on the Boring Broadsheet and local radio, know the stories. They have access (theoretically) to the same information pool as does THE PLANET. The difference is that we dare to fulfill our duties and responsibilities as a journalist and they do not. They are owned. We are not.
Our job is to serve as watchdog. If we don't monitor those in power, who will? If we don't give Voice to the Voiceless, who will? If we don't pursue and expose corruption, who will? It boils down to a fundamental principle, put so well by Bill Kovac and Tom Rosenstiel in their classic, The Elements of Journalism:
Journalists must serve as an independent monitor of power.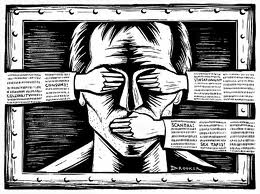 When a so-called journalist gets owned in this way Larry Kratka did, the entire community suffers. Kratka, in selling out Bill Sturgeon and caving into political pressure, did more than hurt his victim, Bill Sturgeon. He did more than hurt himself. He damaged Taconic High School, the School Department, and every citizen in Berkshire County, to whom he has the obligation of truth and honesty, purporting as he does to bring them news via WBEC and the other chained stations in the Vox chain.
Decision Made, Credibility Shot, Kratka Has One Chance at Redemption: Fess Up on Wednesday, in Public, Before the School Committee and Name Names
In approving Bill Sturgeon's show then canceling it, against what he says were his own wishes because of outside political pressure, Kratka has destroyed what was left of his credibility as a newsman. He has been revealed as a taskmaster for anonymous political bosses. He refuses to say who they are. Until he identifies who pressured him and why he gave in, nothing Kratka says of does from now on at WTBR, Vox radio, or mumbles at the Fourth of July Parade should be believed.
When outside "political types" (his phrase) pressured him to drop the previously approved and vetted Sturgeon show, Kratka had two choices: (1) Cave in and sell the man down the river or (2) Tell those who were leaning on him where to get off and fight for the station and for the man.
Sadly, to what is most likely Kratka's own great consternation and regret, he took the 30 pieces of silver. He blew his penultimate chance at reparation when he refused to name those responsible. Tomorrow, Kratka will have one final chance at professional redemption by appearing before the school committee, voluntarily Wednesday night (June 6), and identifying the people behind his decision … at that time, in that forum.
Will he do that? Will he own up to his responsibilities to the students, adults, parents, school officials, and everyone else he has let down by failing to find backbone in the face of a blatant and successful attempt at coercion. The irony, of course, is that Sturgeon planned a show as tame as the gentle breeze that would fail to propel a sailboat across the width of the Housatonic. He planned an interview-only show, no opinion. This leads to another question: Since when is having a judgment on the events and public personalities of Berkshire County and Pittsfield a High Crime and Misdemeanor?
Where Does It End?
Kratka caved in this case by axing Sturgeon? When else, with whom, and why has he caved? With John Krol? With Ashley Sulock? Why wasn't Jim Campagna invited back to WTBR? Who got to Kratka on that one? Campy filled admirably for Krol during election season and showed a refreshing irreverent streak that was exactly what the doctor ordered for the moribund Good Morning, Pittsfield. We support the concept of GMP, but it's tame hour, one that former councilor Mike Ward docile, even when the show had Dan Valenti — that notorious one-man mob scene — on for the full hour.
Incredibly, Kratka told THE PLANET this escapade and explosion is not a story. We beg to differ. Here we have a valuable community asset — namely, a high school radio station — funded by taxpayers. Under Kratka's direction, the station has strayed from its original charter to provide on-air broadcasting experience for students interested in radio.
Instead, it offers an ungainly mix of adult shows and student involvement. Let's be frank: WTBR as it presently operates does not exist for students. It exists mainly to give broadcasting wannabes in the adult community their 15 minutes of local "fame." Enjoyable musical shows such as those hosted by Andy Poncherello and Mike Pezzo have a place on local air, but is that place WTBR, high school radio? THE PLANET supports shows such as Krol's Good Morning, Pittsfield. Is WTBR the place? That's a separate issue. We won't argue this here.
The main point is that Kratka has also revealed that his actions are driven by political consideration and not by programming ones. Perhaps we should rename this sordid affair, Who Do You Trust?
Kratka's True Concern: Politics, Not Programming
This taxpayer-funded venture pays Kratka a stipend equal to 17% of the station's entire budget. In contrast, every member of the school committee serves for free. Is this money well spent, especially now that it's out in the open: Kratka can be "had." He runs the station based on political considerations from and for people he refuses to name. How much of his work at WBEC etc. is also the product of hidden political agendas? It's the next logical question. Is he "for sale" at Vox in the same way he was at WTBR. It would be hard to see how that could not be, since WBEC provides his cost center. Why would Vox want to employ as news director, no less, someone as compliant as this? Or have we just answered our own question in the very words of the query?
The Great WTBR Flip Flop represents an urgent signal to the school committee to immediately suspend all operations at WTBR until Kratka comes clean. He must identify the "political types" who caused him to bail out on Sturgeon. If Kratka refuses, he should be summarily dismissed from WTBR for cause. What Vox does with him is Vox's business.
After dealing with Kratka, the committee and the public must honestly ask if WTBR should be kept on the air. Would the thousands of dollars it takes to keep the station going not be put to better use, say, to provide a dozen scholarships for students with plans and aspiration for college?
Many Questions Loom
Meantime, these additional questions must be answered:
* What, exactly, do the words of the original charter for WBTR say? Radio, like newspaper though not falling as quickly, is a medium in demise. Is the original charter, written who knows how long ago, still applicable to students in 2012 in this age of smart phones, Twitter, Facebook, and podcasts?
* What is the WTBR mission statement? What does it say, exactly? Who wrote it? When? Does the mission statement still apply? Is it being fulfilled?
* Who holds the actual license agreement? What does it state? What does it require from the station?
* How many other high school facilities can be taken over by adults when not being used by students the way Kratka has OKd for WTBR? For example, can Joe Kapanski used the woodworking equipment to build a cabinet or use the auto body shop to fix his car?
Who's 'Terrified' of Whom? 
Prior to THE PLANET blowing the lid of this story, Kratka told WTBR's Facebook page, first quoted by Joe Durwin of iBerkshires.com: "The debut of the Bill Sturgeon show has been put on hold, possibly for good. There are apparently some officials in Pittsfield government who are terrified of what Bill would do to them."
No, Larry. The officials were not terrified of Sturgeon. You were terrified of those "some officials." Why? Tell us. You must come clean, for your own good and the good of your career. Who are they? That's your last shot at regaining a modicum of respect, to say nothing of self-respect.
Kratka deemed the Flip Flop  a non-story.
Au contraire, mon ami.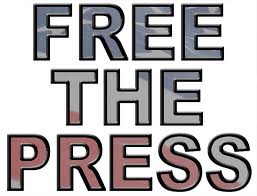 This story goes directly to the heart of a cancer that continues to eat away at Pittsfield. It involves the stifling of free speech, the free flow of information, and the ability of We The People to self-govern. It does this through intimidation, retaliation, and fear. That's why websites such as this one remain vital. We represent, though not solely, the city of Pittsfield's last best chance to break out of the tar pit. We remain a check on tyrannical abuse by the powerful of their constituents.
THE PLANET is the only website not for sale, for hire, for rent, and not susceptible to outside influence. We are not for sale. We are unbought. We are unbossed. We shall continue to post for Freedom, for Truth, and for The American Way.
———————————————————————-
A PUBLIC SERVICE MESSAGE TO ALL TEENAGERS AT GRADUATION TIME
This is a cautionary tale. It's a tale as old as teenagers, automobiles, and high school graduations and proms. 'Tis not a happy tale, but one that finds replay despite the best efforts of parents, teachers, and adults to get kids to listen.
Please, adults, clip this article and let your teenager read this.
CINCINNATI (AP) — A car carrying five teenagers went airborne as it sped over railroad tracks in northeast Ohio early Sunday and crashed, killing the 18-year-old driver hours before his high school graduation and two of his passengers, the Ohio State Highway Patrol said.
The other two passengers, one of them also an impending graduate, were hospitalized.
Less than 13 hours after the crash, Brunswick High School students left empty seats covered with flowers at their graduation ceremony to remember driver Jeffrey Chaya and Kevin Fox, who was critically injured.
"It was very sad," Superintendent Michael Mayell said after the commencement ceremony at the University of Akron. "There were a lot of tears."
The 2001 Chevrolet Cavalier was traveling at a high speed just after midnight when Chaya lost control in Columbia Township, troopers at the Elyria post said. The car went airborne and off the right side of the roadway, then swerved across the left side of the road, hit a ditch and tree, then flipped over, according to the troopers' report.
Chaya, a senior football player, and two passengers, 17-year-old Blake Bartchak and 16-year-old Lexi Poerner, were killed, the patrol said.
Without a shred of sympathy but with all the empathy we can muster, THE PLANET says, "Do not weep. Let the dead bury their dead. These kids got what they were asking for. They asked for it not with words but with actions. They drove recklessly. They made a series of bad decisions inside of a speeding 1.5-ton hunk of metal, plastic, and glass. They experienced a simple consequence of natural law. Speeding automobiles, airborne, do not get along well with roadsides."
Read. Learn. Act wisely or not. Accept the consequences.
———————————————————————————–
OH, SOME MUCH IS BREWING WE THINK WE MIGHT NEED A LIQUOR LICENSE. OUR PROBES CONTINUE AS WE PRESS ON TO FIGHT ANOTHER DAY FOR "THE LITTLE GUY."
"OPEN THE WINDOW, AUNT MILLIE."
LOVE TO ALL.