By DAN VALENTI
PLANET VALENTI News and Commentary
(FORTRESS OF SOLITUDE, FRIDAY, JUNE 22, 2012) — THE PLANET has learned from a reliable source within the health industry that the Berkshire Hematology and Oncology (BH&O) business located on Dan Fox Drive sometime early next year will be absorbed by the growing Berkshire Health Systems (BHS) empire.
Our sources say the BH&O building "will be available in January 2013" and that BHS plans to move the business off site, likely to the Hillcrest campus, where it will build a new clinic and cancer treatment center. That would make the BH&O building available as a possible (and better) location for the Spectrum Health Systems' methadone clinic, now heading to a neighborhood near you, at Stoddard Avenue next to Dwyer Funeral Home on North Street in a building co-owned by city physician and First Rank Member of the GOB, Dr. Phil Adamo.
Berkshire Radiology Group Redux?
The buyout of BH&O, if our source's information bears out, would echo the way in which BHS absorbed and bought out the original Berkshire Radiology Group at 610 North Street.
"So the BHS empire continues to grow," our source said, "by gobbling up any competition. They did the same with the original radiology group in the 600 block of North Street a few years ago. Can you say, 'healthcare monopoly'? Non-profit as long as they keep spending to grow the empire? What a concept!" As our source indicated, BH&O is also currently privately owned.
THE PLANET cross-checked this information, including with a medical source who would have reason to know of this possible deal. Based on the nature of the information and our sources, there is every reason to trust in its veracity, and we shall continue to do so until officially told otherwise either by BHS and/or BH&O.
While such a move would not bode well for the competitive nature of health care services in Berkshire County, such as it is, it would at least have a possible silver-cloud benefit. That would be to free up a building for the methadone clinic that has plenty of parking, isn't near a school or neighborhood, is easily accessible by bus, and lies off a main artery (Route 7). It could provide an elegant and face-saving solution for the city,  Spectrum, and the neighborhood that will surely be impacted, and not for the better, should the methadone clinic be built in the Adamo building.
THE PLANET has contacted BHS for comment, and we are waiting for the company's reply.
No Reply, but A Heckuva Lot of Red Flags
To the best of our knowledge, Dr. Phil Adamo has not commented publicly as of press time about the strange coincidence of a puzzling sequence of events that beg for annotation from someone in the know. Consider these developments, in their sequence:
1. Spectrum Health Systems decides it will place a clinic in Pittsfield.
2. Spectrum is set to move into space in the Berkshire Nautilus building on Summer Street.
3. Suddenly, The Ruberto Administration, city attorney Rich Dohoney, and Ward 6 councilor John Krol strenuously object to the Summer Street location. Red Flag #1.
4. The city sues Spectrum in a court action it has no hope of winning. This raises eyebrows. What could the city have in mind? Red Flag #2
5. The out-of-court settlement between the city and Spectrum is kept out of public purview by a confidentiality agreement. Red Flag #3.
6. THE PLANET breaks the story.
7. We also discover the new desired location: on Stoddard and North in a building co-owned by Dr. Adamo. The building sits in a residential neighborhood, near to schools, next to a long-time city business, and just off the city's most trafficked street. The emergence of the Adamo location is Red Flag #4 by virtue of his well-established Connections with the Powers That Be (initial caps intended).
8. It remains unanswered how, when, and why the Adamo building entered into the deal. As THE PLANET breaks the story, and after THE PLANET, the Boring Broadsheet, Krol's Good Morning, Pittsfield on WTBR, and Donna Todd Rivers' show on WBRK take up the follow-through, the knowledgeable parties clam up. Debbie Dwyer, principal in Dwyer's Funeral Home, reports that she is getting no help or cooperation from the Mayor Dan Bianchi's office. Red Flag #5. 
The relevant questions needs to be answered, quickly,  the confidentiality notwithstanding. Chief among them: Why, how, and when did the Adamo Building enter the picture?
Connect the dots, ladies and gentlemen. Connect the dots.
——————————————————————-
MORE DEVELOPMENTS IN THE MOORE-NILAN CASE: EXCLUSIVE! MEREDITH WRITES HER COURT-ORDERED 'DEAR PETER' LETTER
Meredith Nilan has written and sent her court-ordered letter of apology to her victim, Peter Moore, for nearly taking Moore's life with her errant driving. As you may recall, for running down this defenseless man and causing untold misery, grief, and suffering in the lives of Moore family because of her recklessness behind the wheel, the Pittsfield court system — where Nilan's father Clifford happens to serve as head of probation, his center of operation from where he has inserted his tentacles into far too many seats of local power — threw the book at her. Some book. It was more like a thin pamphlet.
Yes, for that that damage, the court ordered her to write a letter of apology. Amazing.
Of the Meredith note, Tom Moore, retired captain of the Hartford, Conn., Police Department and Peter's father, told THE PLANET:
I spoke to Peter this morning, and he said the Meredith Nilan apology letter, which may have been in the form of a card, was delivered yesterday [EDITOR'S NOTE: That would be Tuesday, June 19].  He got home late and did not take the time to read it.  Robin [Peter's wife] called him at work when it arrived in the mail and asked if she could open it which she did.

Peter reports that [Robin] was not ranting and raving over it, so he believes that it was OK.  I know that from past experience, letters of apology are first presented to the District Attorney or the Victim Advocate to assure that they are appropriate.  You can't blame the victim. "I'm sorry I stole you car but you left it parked in the driveway" will not cut it.

I would not be surprised if her defense attorney did not write it for her. 

We caught up later with Tom Moore, who updated the information:

I spoke with Robin last night, and she read me the written apology that Peter received from Meredith Nilan. She explained why it was in a greeting-card format. The content was well presented, and she did take full responsibility for her 'negligent driving.' She admitted to no more or no less that what had been testified to in court on June 6. [The content of the card] was well presented and sincere sounding, so again I wonder if it was her original work.
Did Meredith Nilan Actually Compose the Letter, or Was It Done for Her? Think About It from the Standpoint of Her Advisor and the Likelihood of a Pending Civil Action
We thank Mr. Moore, yet again, for helping THE PLANET keep the community informed on the latest developments in the Nilan-Moore Case, a case that had and still has enormous implications for the entire Berkshire County community, a case which is far from over. Speculating on Mr. Moore's suspicion that Meredith Nilan didn't write the letter, we would concur, based on the likelihood of a civil suit and employing simple logic.
Think about it. If you were advising Meredith Nilan, knowing that she had to write this letter and taking into account the likelihood of a civil action from the Moores, wouldn't you make sure she didn't write a word of it. Every word could have enormous legal implications in a civil suit, should there be one, and any good adviser would put the words in her mouth. Such counsel would draft the letter and have her copy it out in her hand.
There is no definitive word yet on whether, when, or if  his son would continue to pursue justice through the civil courts. We can only place ourselves in Peter Moore's shoes. Weighing all of the factors, we can't see any way this stays out civil court. THE PLANET will share more on this developing story as more becomes available.
———————————————————————–
FROM THE PLANET MAILBAG: LETTERS TO THE EDITOR
Photographer Wanted for A Picture that Would be Worth 1,000 Sad Words, or 'Wasting the Bossidy Bucks'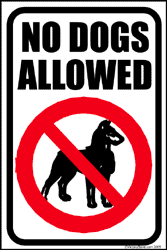 I'm not fluent enough with a digital camera to email, so I can't do this for you but if you want a shot that demonstrates how we've wasted Larry Bossidy's money, there's a baseball field, just west and down the hill from the Doyle Softball complex on Benedict Road. I would take a photo of the sign acknowledging Bossidy's gift in the foreground with the unmaintained field in the background, complete with overgrown infield. For some reason or another, they redid the field in the spring. The only improvement this year was a brand spankin' new NO DOGS ALLOWED sign on a field that is never used by humans. I swear on my daughter's life, my grandson's life, and my dog's life (she's not like Chartock dog; she can read) it is the only improvement to that field in the last three years.  Anyway, they're idiots. My dog can't read. Again, sorry I can't do it for you, but I hope one of your readers with a digital can snap and send. — Ed Sheperdson
—– 00 —–
'Well, It Actually Took Place'
Well, it actually took place. Today [Wednesday, June 20] at 11 a.m. on WRRS 104.3 FM. I launched my new radio show — "Discussion from the Berkshires" — on WRRS 104.3 FM. My first guest was Meghan Whilden, cultural director of the city of Pittsfield. This show will air Wednesday, Thursday, and Friday from 11 a.m. to noon. I want to thank all of the people at UCP and Berkshire Talking Chronicle — specifically Chris Singer, Debbie Sadowy — and Beverly Prentice, for this opportunity. Please listen. It is a strong and clear signal. Spread the word. — Bill Sturgeon
—– 00 —–
Grateful for THE PLANET's Enterprise Reporting
PLANET:  You have done a great job since day one of PV but especially lately with your coverage and uncoverage. Buy that I mean the way you have uncovered stories (such as Nilan-Moore and methadone clinic and many others) that would not have otherwise been printed or published anywhere until it was too late. The ordinary citizens of our city of Pittsfield owe you a great deal. PV is a must must must read for me and my family, many who live out of town and out of state. Your work has changed the way the game is being played locally. — RCG
—– 00 —–
The 'Associates' are Keeping Methamphetamine out of the Berkshires
Re: methamphetamine. From what I have been told, Hell's Angels are the only local dealers organized enough to keep crystal meth out of the Berkshires. Also, there's a book called Busted, which is a collection of articles and research compiled from everything from Rolling Stone to the Economist. It's about the "War on Drugs" and what works and what doesn't. It may answers question you or your readers have. — Aphrodite
—– 00 —–
THE PLANET thanks all our correspondents. Feel free to send your contributions on any topic to us here at the website or to danvalenti@verizon.net. Remember, all information, however sensitive, will be kept confidential at your request. This is the way, finally, to share what you know.
——————————————————————
QUICK HITS AND HOT LICKS
Information, Please — THE PLANET notes with chagrin the decision by Pittsfield to operate its visitor's center this year with no one in the booth. We hear the decision is the result of a turf fight between Norma Lyn Powers, director of RSVP, which has previously staffed the booth at the Colonial Theater, and Megan Whilden, city cultural affairs commissioner. Powers complained that the booth was too tiny, too noisy, and too toasty. Unmanned space flight, yes. Unpeopled information booth for a city that has put all its eggs in the Recreational and Resort service ecomony? No way. We wonder: Does official Pittsfield truly think that little of itself?
Quote for the Ages — When they name a school after outgoing Supt. Jake Eberwein III, will they have this quote on its wall in gold letters: "The focus [of the PPSS] is on continuing to invest in ways that had [sic] led to successful outcomes." Is Jake referring to lower standards, sinking performance, out-of-control classrooms, licentious behavior from students, and other "successful outcomes." Goodbye, Jake. We hardly knew ye. And that's OK by us. Under your watch, the PPSS budget grew obese, the administrative overhead even larger and fatter, and "The Children" have been used as human shields every budget cycle.
Bianchi Going Round in Circles — Credit Mayor Dan Bianchi for piping up about how the city wants to Berkshire Carousel to locate in Benigno Numine. He made be too late with the nicey-nice to the Carousel group, but at least he's in there pitching. If we had to put money down, we say Jim Schulman will keep his ponies in Lanesboro at Pyramid's Berkshire Mall.
Greens Get their Woman — Massachusetts' Green Party leader, Dr. Jill Stein, has
won the party's presidential nomination. This bid, the longest of long shots, provides a fresh alternative to politics as usual, as does Libertarian candidate, former governor of New Mexico, Gary Johnson.
Stein is no stranger to Pittsfield, stumping in the city (and in the Berkshires) repeatedly in her help to bolster local Green candidates such as Scott Laugenour, currently running for state rep against Smitty Pignatelli, and the former bids of Mark Miller.
THE PLANET has talked to Stein on several occasions, sit downs we both welcomed and enjoyed. Stein is that rare politician who actually listens to questions before responding. When she does, it's not a recycled stump speech. She addresses queries directly. She will be good for the race, providing an alternative to the politics-as-usual candidates of the two major parties.
——————————————————————-
END
"OPEN THE WINDOW, AUNT MILLIE."
LOVE TO ALL.