By DAN VALENTI
PLANET VALENTI News and Commentary
(FORTRESS OF SOLITUDE, MONDAY, JUNE 11, 2012) — This is the part of our three-act play, The Great WTBR Flip Flop, where we gather the suspects in the room and we reveal the killer(s).
"They," as Larry Kratka calls "Them," tried to throw our men off the trail, but it did not work. We employ the best, and we have people in the right places talking to us.
The Suspects are Called into the Drawing Room
In addition to Kratka, who was found standing over the corpse with a smoking gun,
Chief suspects in the murder of Bill Sturgeon's show on WTBR include Alf Barbalunga, Jake Eberwein III, Dan Bianchi, Peter Barry, Rosanne Freiri, Pam Malumphy, John Krol, Barry Clairmont, and Melissa Mazzeo. Others figure into the story, but THE PLANET's chief investigator, Hemlock Holmes, has after exhaustive deliberation ruled them out. So, now that everyone is assembled in the mahongony-paneled drawing room and the storm brews outside with thunder crashes and lightning trombones, we present Holmes' findings.
With so many people unwilling to talk, and those that did only off the record, it took the patience of a saint to put this together, Holmes reports. We has submitted his findings, based on the best information available, knowing, of course, that the search for truth — especially when so many have so much to cover up — can be elusive and inconclusive. Nonetheless, THE PLANET presents this in good faith, with findings within the usual margin or error.
First, Kratka is assuredly one of the killers. He fired the gun and felled Bill Sturgeon. There can be no disputing that. He has been accused, tried, and found guilty after a fair trial on THE PLANET, where the course of considered public opinion made its unalterable determination. Kratka acted in a personally and professionally loathsome way, and we have no doubt that he regrets what he did.
Who put Kratka up to the bloody task, however? Who put so much pressure on him that he was afraid to stand up to it and stick up for what he, himself, has admitted was the right thing to do?
Hemlock Holmes' says there are two guilty parties. One will be exonerated for the extenuating circumstances that made his actions understandable. The other will be revealed as the Mata Hari that Holmes report claims was working behind the scenes with her particular brand of acid politics. According to Holmes charges, this second killer performed so well, she even got the victim to believe she wasn't a part of the plot.
Those With Insufficient Motive or Sufficient Alibis are Eliminated
The next step for Holmes was to eliminate those who seemingly had motive but were found not guilty for one reason or another.  Holmes eliminated Barbalunga (evidence too inconclusive), Eberwein (evidence didn't stick), Bianchi (not enough of a motive), Krol (advocated for Sturgeon), Clairmont (not wired in enough to care) and Mazzeo (not directly involved). This leaves Barry, Malumphy, and Frieri, which has the makings of a fine little poem.
Barry, Malumphy, and Frieri? / Who gave the gun to Larry? / Not to say things contrary, / but who gave the gun to Larry? / Larry did not act on his own. / He didn't commit murder alone. / He pulled the trigger / that's how we figure / and now can't his action condone.
We heard through our broadcast sources that Peter Barry, general manager and Kratka's boss at WBEC, was on vacation when Larry made the apparently unilateral decision to give Bill Sturgeon a show on WTBR. Sources say Barry was none too pleased to learn of the appalling lack of judgment in his news director, giving a show to a competitor. Barry let Kratka hear about the move, but he wasn't the one behind the Sturgeon killing.
Remember, Kratka himself admitted that the pressure he got was from "political types." Barry is a man of the Dreaded Private Sector. He not only has a right but the obligation as Vox Radio GM to protect his interests, and THE PLANET says he did the right thing in letting his news director know. If Barry was managing our station, we would want him to act as he did in giving Kratka a rough ride into the boards. Thus, we remove Peter Barry from suspicion.
Who pushed Kratka into an act of broadcast murder?
A Story that Begins in 1920, Believe It or Not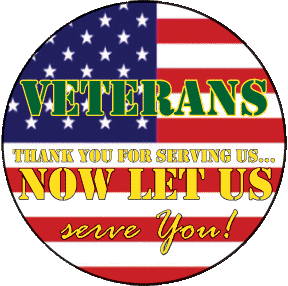 Believe it or not, the story begins in 1920. After World War I, veterans  had to march on and camp in Washington to force the government to make good on promised bonuses. Since that time, it's been the veteran's endless struggle to hold Uncle Sam's feet to the fire when it comes to promised benefits. It's a shame we do that to the men and women who serve in the military, and those who feel passionate about vets, as THE PLANET does, takes umbrage when we learn that they are being mistreated.
To help secure those rights here in the Bay State, Massachusetts state law requires each city or town over 12,000 in population to have a local veterans' agent. This position operates under the state Veterans' Services Department under the direction of Chapter 115 of the state's general laws. Local agent direct and administer veterans' benefits programs as a joint venture between state and city.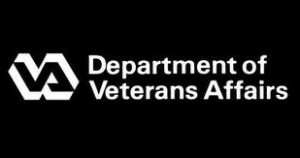 Local vet agents determine eligibility for benefits, assist veterans in securing their rights, handle applications for assistance, answer questions about federal and state programs, and help vets obtain copies of their discharge papers.  Obviously, it's a job requiring (a) a great deal of administrative savvy, (b) fierce determination to help people through miles of red tape, (c) great people skills, (d) deep knowledge of applicable law, (e) vast knowledge of military matters, (f) all tied together with the management skills of a sharp CEO, (g) a non-political type who's willing to rattle the system.
While no one person has all of these qualities to a perfect degree, successful vets' agents have most of them to a full measure. The unsuccessful ones tend to be political hacks, hangers on, usually those who have failed at elective office but who did favors from those in power.
How do you know if the local veterans' agent is doing his or her job? You talk to the men and women who have served their country and now have to work with the local agent. What is the agent's reputation among the troops? That tell all.
Pittsfield Veterans' Agent Not Like or Respected by Vets
In Pittsfield, the local agent is Rosanne Freiri. She makes $48,000 a year  not counting benefits (add another $15,000). Based on THE PLANET's interviews with directors of veterans programs, veterans themselves, city officials (elected and appointed), and the usual assortment of "wise guys," Frieri is not well liked by the veterans she serves, and that's the key, Hemlock Holmes claims, to understanding the whodunnit that led to Larry Kratka to pull the trigger on Bill Sturgeon, killing the new show before it could draw its first breath.
Jack Downing of Soldier On and former veteran's agent Larry Caprari share Sturgeon's view of Frieri's ineffectiveness on the job. One source, speaking on condition of anonymity, said "Ironically, Ro [Frieri's nickname] was a huge supporter of Jimmy [Ruberto]. That relationship soured. In her first year [as veterans' agent], she almost got voted out by the [city] council. She lacks bureaucratic skills. She is terrible at documenting the program, and with the state, that's a huge issue because the state reimburses us three-fourths of the cost to the city." Another source mentioned Frieri's failed campaign for state rep as proof that she's a political wannabe and an incompetent administrator. She added, "Don't forget, too, that Ro is still marketing her photography business. How can she run a photo shop and devote her full time attention to [veterans]?"
Another source  shared a specific example of how Frieri lets details slip by. At the city's Memorial Day ceremony, one of the speakers — following remarks prepared by or at least given under the direction of Frieri — called State Sen. Ben Downing "Matt Downing" and State Rep. Tricia Farley-Bouvier "Don Bouvier." These gaffes were done to the embarrassment of all. Did Freiri review the remarks prior to them being given? Obviously not. Small thing.
Another little detail (the "small" things added up become large): For the Veteran' Services Outreach Office in Pittsfield, the online listing has no website. Beverly lists a website. Framingham, Haverhill, and Roxbury have websites. The vets' agent needs to be on top of such things. Visit the city website. Call up the Department of Veterans' Services. No e-mail address is given for Rosanne Frieri. We had to go to the Town of Richmond website to find Frieri's e-mail address.
Allow THE PLANET one word here about sources. We, too, would much prefer people go on the record with their names. Pittsfield, though, is a town that exacts revenge and instills fear. It leaves us with a choice: Either not pursue stories, or agree to talk with people for attribution but not on the record. We honor those who speak but without using their names. It's a price of doing business in a small city with vindictive politics.
Sturgeon Roundly Criticized Frieri for Failing Vets
Sturgeon, a veteran and a long-time outspoken advocate for his military brothers and sisters, was among Frieri's fiercest critics. In fact, as Sturgeon neared the end of his run on WBRK, he stepped up his criticisms of Frieri's lack of ability in her role as veteran's agent. He took advantage of the bully pulpit afforded by a live microphone, as was his right.
Sturgeon especially went after Frieri after Mayor Dan Bianchi, realizing the overwhelming dissatisfaction veterans had for the job his agent was doing, proposed creation of a veterans' services oversight board. One source close to the Administration told us that the board represented Bianchi's disguised attempt to get Frieri help in a job in which she was "over her head." Caprari spoke out publicly against the move. Frieri's critics saw the proposed board as proof of their claims against the veterans' agent.
According to sources, Bianchi had a meeting/hearing last month at the American Legion hall on Wendell Avenue to discuss the board. About 80 people attended. Roughly 70 of them were against the creation of more bureaucracy and added red tape via the board. The solution wasn't more bureaucracy but an agent who knew how to do the job. The few who spoke in favor of the board at the meeting — Frieri, at-large councilor Melissa Mazzeo, and 1Berkshire's Pam Malumphy.
At this point in Hemlock Holmes' presentation, he reveals the political pressure Kratka caved into: Hemlock Holmes claims it was Pummelin' Pam Malumphy.
Malumphy, Holmes concludes, was the force twisting Larry Kratka's arm.
Malumphy Apparently Pressured Kratka, and Larry Meekly Submitted
The evidence points to the overwhelmingly likelihood that Malumphy pressured Kratka to assassinate Bill Sturgeon. One city councilor talked of a political "troika" of Malumphy, Mazzeo, and Frieri. The first two were solid supporters of their "WHEN sister" in her $48,000 job as vets' agent, not because she was good at the job but because of loyalty to the sorority.
Why Kratka fears Malumphy and didn't stand up to her pressure is open to conjecture, but Malumphy and Mazzeo, according to sources, feared that Sturgeon would ramp up his criticism of Frieri on his new show at WTBR, where he would be unfettered and non-sponsored. Being free of the commercial pressures of AM radio and "a nervous" ownership, Sturgeon would pull out all stops to get Frieri booted. That's when Malumphy acted, according to sources.
We also share this. Sources at our former radio home, WBRK, tell us that when Sturgeon began to criticize Frieri, Pummelin' Pam, through surrogates, called station president Chip Hodgkins to complain. Sources at WBEC say Malumphy did the same at Vox. That would explain why Kratka caved into pressure: He was afraid that his general manager, Peter Barry, would listen to the complaints. Not wanting to jeopardize his job, he chose to pull the trigger against Sturgeon.
PLANET tried to Solicit Comment from Malumphy, and She Replied, Off the Record
It's interesting that Sturgeon posted in the comments section to this website the express view that Malumphy had nothing to do with his firing. At the time, the comment struck us as odd, as if Malumphy had contacted Bill and "protested her innocence" to throw this investigation off the track. She doth protested too loudly. The investigated intensified.
Frieri did not return our e-mail seeking comment. Mazzeo got back to us from Washington, DC, where she was chaperoning a field trip of school children to Washington, D.C. She had little to say, up or down. Malumphy responded to THE PLANET's inquiry off the record. Without breaking confidence, we can say that Pam's response did not deny that she was the person behind Kratka's decision to pull Sturgeon.
We also find the timing of all this interesting. Malumphy's position as an economic development assistant at 1Berkshire is funded by a grant. That grant, the 1Berkshire website informs us, expires at the end of this month. Has she been told her position has not been renewed? Is that why she's lashing out? We say this because our 1Berkshire sources tell us CEO Stuart Chase gave the position to Malumphy in the first place on strict condition that she refrain from politics — especially her shrill brand of slash and burn politics. Is that what emboldened her? Or is her position safe, and she simply decided monkey with politics again.
Veterans 'Just Want Someone Who Won't Screw Up'
Malumphy is a talented woman, full of energy and ambition. Channeled in the right way, she could be an asset to the community. But, as her four consecutive failed bids for elective office indicate, her character flaws, however, qualify her abilities. She has burned most all of the bridges that made her relevant in the local political scene. She turns radioactive too easily, as we and many others have experienced.
Again, we would love to have had her on-the-record input on this story, but non communicado is tough to get around.
Incidentally, the City Council later killed Bianchi's proposed veteran's board. Until Frieri is ousted, it seems veterans will be left to flounder. As to the question of why Bianchi doesn't simply remove Frieri, we got the answer from the "wise guys" we talked to that it's because "he doesn't want to get Pam on his case."
One office holder told THE PLANET that he's still hopeful Frieri will be dismissed: "She knows where she's at. Here's the worst part of the whole thing. She walks around with a chip on her shoulder. 'I'm a woman. I'm gay' She wears these like badges, knowing she's untouchable. Too bad for the vets. They just want someone who won't screw things up."
——————————————
SUNS COME UP SHORT TO ABSORB AN UGLY FIRST LOSS
Special to PLANET VALENTI Sports by The Pittsfield Suns
The Pittsfield Suns were handed their first loss of the season through late inning drama in the ninth against the North Shore Navigators.
The lefty Zach Ferris was the starting pitcher for The Suns as North Shore sent out right hander Adrian Benitez for the start. The Navigators took an early 4-0 lead in the top of the second as Patrick Raley, Brad Elwood, and Alex Markakis each hit an RBI double, with Elwood getting two RBIs in his route to his two-bagger.
In the top half of the fourth, with runners on second and third, Markakis hit a fly ball into right field, where Ricoy was playing. He makes the catch and throws a bullet to home plate and guns down Sam August, who was trying to tag during the play. This play would help change the momentum for the Suns, as they scored 2 runs in their half of the inning.
With the score at 4-2 North Shore in the top of the fifth, Tim Hendricks hit a frozen rope to right-center for an RBI triple, extending the lead now to 5-2.
However, The Suns would bounce back immediately. Pittsfield hit four consecutive singles to force in two runs, one coming in on a throwing error from the right fielder, Sam August. That would be all from the starter Adrian Benitez, as Mike Weisman came in for relief. The Suns would then score two more to end the inning with 4 runs and a 6-5 lead.
In the sixth, both teams got an extra run on the board as Jake McGuiggan hit an RBI triple to deep left-center for the Navigators and Ryan Deitrich hit an RBI single for the Suns.
With the score 7-6 in favor of the Suns in the seventh, Tito Marrero walked, advanced to third on two separate wild pitches, and scored on a throwing error by the catcher, Patrick Raley, to put an insurance run on the scoreboard with it now reading 8-6.
But the Navigators took over. With two outs in the top of the eighth, McGuiggan walked, then Ryan Muno hits a two-run homer into the bullpen in left. Tim Hendricks would later hit an RBI single to put North Shore up 9-8 going into the bottom of half.
From there, Pittsfield would bat around the order and score four runs in the inning through an RBI single from Marrero, a wild pitch, an RBI hit batsman, and an RBI groundout.
Going into the top of the ninth, with Adam Krebs looking to close things out, blows his save, giving up 5 singles and an intentional pass. With the score now tied at 12 a piece, the worst hasn't come yet. On a 1-2 pitch with two out to Raley and the bases loaded, Krebs throws wild to advance all the runners. Then as Krebs is walking back to the mound, the catcher, Brandan Slattery, throws to the pitcher, who isn't looking. The ball rolls toward first base as Marrero charges and tries to get the runner coming home on the error, but throws wide, as the final runner advances to third. With the score 14-12, the next pitch is a groundout. A costly wild pitch and two errors in the ninth decided the outcome as the Suns went in order in the ninth.
The game drew 803 fans. The winning pitcher was Ryan Grant, the losing pitcher with a blown save is Adam Krebs, and Tim Cassidy recorded a 1-2-3 inning in the ninth to earn the save. The player of the game was the left fielder Tim Hendricks, who went 4-5 with a triple, walk, and three singles, 2 RBIs, and scored once. Next time out for the Suns will be tomorrow on the road, as they travel to face the 2-0 Torrington Titans with a scheduled first pitch at 1:05 PM.
————————————————
IT IS ENOUGH, THE END AND THE BEGINNING. THEY ARE ONE THING TO US, WHO HAVE MOVED TO AND PAST THE END, HAND UNCLASPED OF UNBEHOLDEN FRIEND.
"OPEN THE WINDOW, AUNT MILLIE"
LOVE TO ALL.