By DAN VALENTI
PLANET VALENTI News and Commentary
(FORTRESS OF SOLITUDE, MONDAY, JUNE 25, 2012) — With all the "deeds of the children of the night" being exposed on a regular basis from THE PLANET's work on behalf of The People of Berkshire County, let us step back, breath fresh air, and cleanse ourselves with the rhetorical refreshment of poetry.
Tomorrow will come soon enough, and we shall be back, sharing an amazing testimony from a courageous woman who tells the story of how her brother died of an overdose from methadone — "legal" methadone that was not used for its intended purpose by its intended user but absconded and sold on the street. Her cautionary tale warns of what may happen, again, is a methadone clinic sets up shop in Pittsfield.
Methadone Clinic Protest Slated for Council Meeting Tomorrow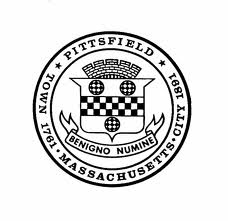 Let us also share, quickly, that on Tuesday, Debbie Dwyer of Dwyer Funeral Home will be at the city council meeting tomorrow to spearhead her protest against Spectrum Health Systems locating a methadone clinic in any Pittsfield neighborhood. THE PLANET urges anyone who wishes to make their opinion heard on this matter to attend the council meeting. It can be to speak or simple to show support by physical presence.
It seems the council has no legal standing in this dispute, though that is not entirely clear. However, this is no reason for any one of my 11 Right Honorable Good Friends not to state their position on the matter. Take a stand, up or down, for or against. The ocuncil could, for example, take an informational vote on the issue to advise the mayor.
Fact is, the council is co-governor along with the mayor. If the council asks only one question, this should be it:
* How, when, why, and by whom did the 15 Stoddard Ave. address — a property co-owned by city physician and Player Dr. Phil Adamo — enter the city's discussion with Spectrum?
Adamo's presence here looks suspicious. Knowing how "The Game" is played in the moribund city of Pittsfield, one is more reasonable to assume this was the result of "insider trading" that mere chance or the innocent and/or efficient workings of the local real estate market.
Don't Tell Anyone, Because You're Not Supposed to Know, but …
On a related note, THE PLANET has learned that the Visiting Nurse's Association is in discussions on a move that — if talks are successful — would bring it to the present Berkshire Hematology & Oncology building on Dan Fox Drive. That would preclude Spectrum locating the meth clinic there.
———————————————————–
THE DIVINE EDGAR, FIRST IN WITH A SONNET OF DEATH AND LIFE
Now on with the restorative of poetry.
Our first poem is a little-known sonnet from one of our favorite writers, the Divine Edgar. That would be Edgar Poe, of course. In this poem, Poe reflects on the inevitable fate of all of us. In his last four words, he provides the solution.
SILENCE
By EDGAR POE
There are some qualities — some incorporate things,
     That have a double life, which thus is made
A type of that twin entity which springs
     From matter and light, evinced in solid and shade.
There is a two-fold Silence — sea and shore —
     Body and soul. One dwells in lonely places,
     Newly with grass o'ergrown; some solemn graces,
Some human memories and tearful lore
Render him terrorless: his name's "No More."
He is the corporate Silence: dread him not!
     No power hath he of evil in himself;
But should some urgent fate (untimely lot!)
    Bring thee to meet his shadow (nameless elf,
That haunteth the lone regions where hath trod
No foot of man), commend thyself to God. 
—– 00 —–
We shall not explain the poem. We invite readers to read it, wrestle with it, and experience the pleasure of this gem giving up its meaning.
This next poem is one by Dan Valenti. You may have heard the name.
Valenti, known more for his books, essays, and criticism, got his start as a writer of verse. In his collegiate days, he won numerous campus literary accolades for his poetry. Publication in the nation's literary press followed. These days, he returns to poetry for fun, relaxation, and therapy, but he publishes little of his own verse. His publishing company, Planet Media Books, has produced two volumes of poetry by two excellent writers with Berkshire connections.
The first is Spring's Third Day by Laura Gross, who lives in Sheffield. The second is Vertically Coastal by Jerri Chaplin, who lives in Charleston, S.C., and, from June to October, in Pittsfield.
Valenti's new poem stems from a recent experience from weeding in and around his yard. He notes how weeds flourish, though no one does the planting or caring.
WEEDHOLD
By DAN VALENTI 
A weed grows upright and true,
dropped in a random act, finding root
in a wayward spot
loving its chance at life,
grabbing without ego
the unselfish hold
in a riot of delight.
—– 00 —–
—————————————————————
END
"OPEN THE WINDOW, AUNT MILLIE."
LOVE TO ALL.