By DAN VALENTI
PLANET VALENTI News and Commentary
(FORTRESS OF SOLITUDE, FRIDAY, JUNE 8, 2012) — We begin today with this News Flash. Sources report that Sherriff Tom Bowler has fired Howard Eberwein II, Father of Jake, from his position at the Juvenile Resource Center (JRC, aka Carmen's Harem). While we have not officially confirmed this, we have it from a trusted source who has been accurate in the past.
Howard II had been scheduled to step down at the end of the year, but Sheriff Bowler said "enough." He gave Old Man Jake bum's rush. Boy Jake, maybe for Father's Day, you can give your dad a package of Trojans.
This move may have been done to ward off an investigation into the incestuousness of having School Supt. Howard III fund his daddy's salary and budget, a ludicrous situation that eats up $400,000 of taxpayer money in a redundant program that has contributed little to the overall communal good.
Fair Warning: Be good. That's all we can say, or we shall convene an Inquisition. We have our Spies Everywhere!!
—————————————————————-
SUSAN MOORE REVEALS PETER HAD NO CHANCE IN COURT TO MAKE A STATEMENT. THE GROSS MISCARRIAGE OF JUSTICE IN NILAN-MOORE CASE GETS MORE OUTRAGEOUS
Susan Moore, sweet and caring stepmom of Peter Moore, says the family isn't happy with the shabby way Peter was treated in the courtroom proceeding that essentially told Meredith Nilan, "Hey, no sweat little girl. You almost killed a man with your negligence, honey, but it's OK because your Cliffy's daughter."
Susan writes, exclusive the THE PLANET:
The stars are back in alignment when Molly is writing on the Planet!!As for those of you asking how the Moore Family feels about the Criminal Court Case, well it wasn't exactly what we thought was going to transpire. Peter never did get to speak with a Victim Advocate. His Civil Attorney was left to fill in as best he could. Robin was present in the Court room and there was no opportunity to tell the Judge how the events of that cold bitter night impacted their family. No, it was not what was expected.I did see Peter last Saturday and I'm happy to report he is doing well even from a step mother's critical eye. A little thin maybe but the sparkle is back in his eye. He wants to be back at work providing for his family making up for lost time. We will see what the civil case brings.
Susan, the entire city stands with your family against the poison that has infected the system in Pittsfield.
—————————————————————
SCHOOL DEPARTMENT 'CUTS'? HOW ABOUT $4.15 MILLION IN INCREASES! PEOPLE: DON'T BE FOOLED. BE READY TO STORM CITY HALL TO TAKE BACK YOUR GOVERNMENT! CUTS? CUTS? YOU CALL THESE CUTS?
Yes. Some 150 teachers, unionists, and children forced to be human shields decried the "cuts" planned by Mayor Dan Bianchi and the school committee in the FY 2013 school department budget. Oh, the horror, the horror. Some were well intentioned, falling for one of Jake's ploys, whereby he cuts a popular program to get parents and kids worked up, so they will storm the politicians and officials with cries of, "Think of THE CHILDREN."
Too bad none of these people bothered to look at the actual numbers. Or maybe they did, and they don't want you to know that …
The 'Decreases' Are Actually Huge Increases in Spending. Read the Budget, People!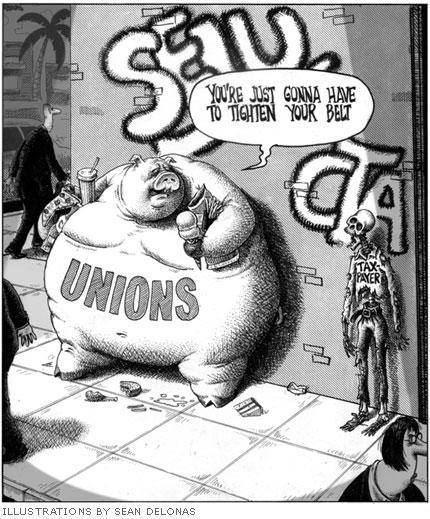 LINE ITEM 14, page one, of the Pittsfield School Department Budget (available online), Account # 2000 — A personnel increase of 11.3 positions, adding $2,051,466 to the cost of the school department (a 5.30% increase in spending).
LINE ITEM 105, page three, account # 62014 — An increase in personnel of 15 positions, adding $2,003,466 to the budget, a 9.6% increase in spending.
LINE ITEM 104, PAGE 3, account # 62013 — Adds one position at an additional cost to taxpayers of $81,591, for a 13.6% budget increase. That's an addition of an administrator.
Jake's Budget Full of Fat, Overhead, Blubber, and Bluster
This budget represents Jake's submission to the mayor. Boy Jake, lame duck that he is, wants to make sure he leaves on a high note, both sticking it to taxpayers and taking care of his buddies. In this budget, there are NO CUTS in administrative positions. How in bloody heck can this be allowed to stand? Mayor Bianchi, School Committee, and City Council. Do your job. Make some real cuts in this bloated school department budget. Insist on performance and accountability. Do the job We The People elected you to do.
Who's up for storming the Bastille when the school committee and council take this matter up? Who will speak out against these ridiculous increases for an under-performing, snake nest of a department with no accountability for raping taxpayers? Who wants to help THE PLANET in organizing a march next week on City Hall? Any thoughts?
This too shall pass, one way or the other. Either Pittsfield politicians forget about sucking up to unions and get some backbone, or the city, within 10 years, shall be in receivership.
We leave you with a quote: "You cannot run a school system [this] way. The three principles that govern our system are lockstep compensation, seniority, and tenure. All three are not right for our children." — Joel Klein, former assistant attorney general, Clinton Administration, chancellor, NYC school system.
Lockstep compensation: Raises are built in, regardless of performance.
Seniority: Old teachers are protected, regardless of how burnt out or incompetent they are.
Tenure: Protects the worst teachers.
——————————————————–
BORING BROADSHEET CARRYING WATER FOR CAPO GOB di tutti CAPI
Who else got a horselaugh at the horse's ass editorial in the Boring Broadsheet today, saying justice was served in the Meredith Nilan case? Naturally, the editorial was unsigned. What, you think any of the editor's there actually want to put their names to that crud? The BB's online readers disagree. Here's a sampling of what they had to say:
"So the consequence for this is a Letter of Apology? Really? No Community Service? No order to cover Mr. Moore's medical expenses? The judges, DA, and Probation Department are a joke in Berkshire Country."
"This is not going to help the old stereotype about blondes being dumb."
"This is just stupid. The only reason she got away with it so easily is because she was the daughter of the chief of probation. Must be nice to have people in high places."
"Nilan and her father are criminals, pure and simple. Anyone who has been raised properly would never been driving while impaired. In the event of an accident, a properly raised person would stay with the victim until the police and EMTs arrive."
"This just makes me sick! It's all about who you know, and any other person would have had the book thrown at them."
"Driving across lanes and hitting someone who is walking on the opposite side of the street is not an accident, and then leaving a man with critical injuries to lay in the snow on the side of the road … is a travesty."
"Go Peter Moore!"
"All's I can say is go for it, Mr. Moore. Get better and sue the living crap out of her."
"Justice is supposed to be blind and not look the other way."
"Did anyone expect anything else?"
Civil War Will Be the Battleground in Nilan-Moore
As THE PLANET remarked yesterday, what happens in civil court will be where justice finally emerges in this case of The Rich, Powerful, and Connected vomiting all over The Little Guy. You can be sure that Peter Moore will seek damages in a civil case.
It will be interesting to see how much the Nilans are willing to pay to keep this case out of the courtroom, where people will be called to testify, under oath. Clifford Nilan may be busy trying to protect the family jewels, but would you like to be him right now? Would you like to have a daughter like that? Would you like that your pension might be attached? Would you like hanging over your head the fact that many if not most if not all of your assets are face a potential serious threat?
Sleep well, Cliff.
—————————————————–
 MORE THOUGHTS ON UNIONISM AND THE RAPE OF TAXPAYERS
As the municipal budget gets ready for rubber stamping, THE PLANET presents a relevant story from National Right to Work Committee ("No one should be forced to pay tribute to a union in order to get a job.") at www.nrtwc.org.
The Fiscal Times' Liz Peeks investigates how union budgets have busted state budgets and asks "Is it possible that the real divide in the United States today is between unions and… everybody else?." The answer, unfortunately for taxpayers, is yes.
From Bloated Union Contracts Have Busted State Budgets:
Consider the issues making headlines: education reform, busted state budgets, the battle to recall Wisconsin Governor Scott Walker, free trade agreements,Occupy Wall Street, the fight to make Indiana a right-to-work state. What these stories have in common is the waning influence of organized labor and the all-out battle by union leaders to hold on.

Take the Obama Administration's Race to the Top initiative. Education Secretary Duncan recently warned that several states, including New York, might not receive monies earlier awarded through that program because they have not followed through on required reforms. The stumbling block? Teacher evaluations.

New York City Mayor Michael Bloomberg laid out new education initiatives in his recent State of the City address, among them a proposal to give $20,000 raises to the best teachers, in return for changing the way educators are evaluated. Today, teachers are rated either satisfactory or unsatisfactory; 97 percent fall in the former category. UFT President Michael Mulgrew immediately denounced the plan, describing Mr. Bloomberg as "lost in his own fantasy world of education."

Mr. Mulgrew may be the one living in a fantasy world. Pressure to boost our country's public schools is one of the rare priorities on both Republicans' and Democrats' to-do lists. Americans are appalled by our plummeting world education rankings, and by our graduates' lack of preparedness for today's job market. While the decline in our schools stems from a number of sources, most reformers – including Secretary Duncan – see the intransigence of unions on the "job for life" rules that perpetuate mediocre teaching as a major roadblock to progress.

Likewise, the recession has forced politicians to confront bloated public employee contracts that have torpedoed many states' budgets. Estimated at over $3 trillion, the underfunding of state and local pension plans has been described as one of our most serious fiscal problems. Voters now understand that unless elected officials overhaul pay and benefits packages they will face soaring taxes or reduced services.

Governor Walker's efforts to rein in unsustainable public employee costs in Wisconsin (and to reduce a sizeable budget deficit) became the rallying point for terrified union leaders who see their only growth opportunity – public employees – under attack. Though Walker proposed terms that were still more generous than the national averages… Union leaders struck back, rallying workers from across the country to their cause; they are now trying to force the governor from office.

These confrontations have left Big Labor bruised but unbowed, and eager to turn public anger elsewhere. They have nurtured and funded the Occupy Wall Street protests for just that reason, ginning up resentment against the "one percent" and especially against banks and bankers. Better to raise taxes on the wealthy than to cut government payrolls. The Service Employees International Union (SEIU), which has over one million members and much to lose from widespread government reform efforts, has been especially eager to support the protests. Stephen Lerner, a highly regarded union organizer and former SEIU official, spoke to students at Pace University last March about his plan to "destabilize" the country through civil disobedience, strikes and large-scale protests. Acknowledging that labor was under pressure and needed to stay out of the spotlight, he insisted that students and community groups take the lead. Welcome to OWS.

Happily, the public is not so gullible. On many fronts, Americans see unions as part of the problem, not part of the solution.  Voters can connect the dots, between the interests of the nation…..and defeating the interests of organized labor.
————————————————————————-
HERE COME THE SUNS, OPENING WITH AN 8-6 WIN AT A PACKED BWP
THE PLANET had our man, Andy Leeco, at Beloved Wahconah Park last night for the inaugural opener of the Pittsfield Suns of the Futures Collegiate Baseball League. Here's his story:
By ANDY LEECO
PLANET VALENTI Sports
"Here Comes the Sun."
As the newest baseball team took the field at historic Wahconah Park to the well-known Beatles tune, you knew immediately that the Goldklang Group has a clue when it comes to running a minor league ballclub. The tune brought chuckles and smiles to the faces of the 2,261 fans that attended the game on Thursday night.
The Suns group, for one night at least, pulled out all the stops to make sure that people got a good first impression. They began the night by having the high-energy Country Rock band Whiskey City to welcome fans back to the ballpark. Then it was a dog and pony show. Literally. The opening game ball was brought out by a horse, which had the game ball in a little bucket attached to its harness. Then they announced the pet of the game, which was a cute little dog from the local humane society.
As the public address announcer repeatedly reminded the fans, the Suns want us to have a fun experience at the ballpark. They had a number of games, including "Dancing with the Suns" where several of the ballplayers come out and dance with fans, the "Pittsfield Derby" while "Save a Horse Ride a Cowboy" was played over the sound system, and Beat the Pizza Race where a little fan chases after a poor intern dressed in a pizza outfit.
"People love it when little kids beat on mascots," the PA announcer said.
They had something fun between every inning, which is what minor league baseball is all about. They also had a bouncy house behind the right-field fence for the young fans and the beer tent for the older ones. They even put on a nice fireworks show for those who were able to endure the 3½ hour game.
Unfortunately, two of the things that made the ballpark really enjoyable — the PA announcer and the Dave, the beer vendor, who alternately screamed "Who is thirsty for some beeeeah," danced with young fans, and started chants and cheers — were only there for opening night. They actually work for the Goldklang's Hudson Valley team. So it will be interesting to see if the team can recreate the same energy without those two individuals. But it is also another sign that this group  wanted to make a good first impression.
This Futures League team, who won the opener 8-6, is about what you'd expect them to be. The first pitch, as the crowd stood and cheered, bounced five feet in front of the plate. It was not exactly the auspicious starting pitcher Tom Darby was probably hoping for, but it was just a moment of trying too hard. And that's what I'm going to like about this team. They are young men who are going to try, maybe too hard sometimes, and I'll take that over the spoiled, entitled athletes that some pro ball players have become.
We'll get the good: Eight runs, including a nice four-run rally in the sixth that was filled with timely singles and doubles; we'll get the bad: a total of five errors between the teams; the Suns running themselves out of an inning with not one, but two mistakes on the base paths; and we'll get the wild:  A couple wild pitches, a whole lot of walks and the Suns closer giving up two runs before finishing the game off.
No, it wasn't perfect. The scoreboard did not work, which isn't much of a downgrade from what it was when the Colonials were here.  THE PLANET was told that the city is coming out today to fix the wiring issues and the scoreboard will be working on Saturday. The new sound system consisted of temporary speakers in the last row of the stands. THE PLANET was told that at some point there will be a permanent upgrade, but no timetable was given on when that will happen. All and all it was a good first showing.
To start the game, Suns owner Jeff Goldklang told the crowd, "Pittsfield, put your trust in us. We won't let you down. Play ball!" Later he told THE PLANET that he was pleased with the way the fans have responded and that the Suns plan to be here in Pittsfield for a long, long time. THE PLANET has heard this before from other owners, but we will remain optimistic. To paraphrase the Fab Four, "Here comes the Suns, and I say it's all right."
—————————————————————————–
DARKWAVE MEETS STEAMPUNK: A MUSIC REVIEW
The Arts scene has come alive and is in full swing. In our continuing coverage of what's happening, THE PLANET presents writer Andy Poncherello's review of …
DARKWAVE/STEAMPUNK NIGHT AT CHAMELEON'S: A CELEBRATION
By ANDY PONCHERELLO
Special to PLANET VALENTI Arts and Entertainment
(Saturday June 2, 2012-Chameleon's Nightclub-Pittsfield MA) — From what can be gathered from various sources on the web, Steampunk is basically a fantasy genre that combines the costumes and ethos of Blade Runner, The Road Warrior, Around the World in 80 Days, League of Extraordinary Gentlemen and other similarly minded works of literature/film in pop culture.  Darkwave is another name for the more danceable music of the Gothic counterculture. When it was announced there would be a local night celebration of both darkwave and steampunk, it was added to the calendar as a "must do."
The scene here in the Berkshires is on the small side and while the numbers weren't what organizers had hoped, the event proved to be a success for their first event here.  
Dae Nocturn
of the band 
Era Noctura
 assembled three bands in addition to her own, showcasing the fact that
steampunk
has yet to find a common musical identity and common look.  No one is defining the rules and that's a good thing, because it's still fresh and pure.  There weren't enough costumed people for the costume contest, but the few who got into the spirit of the event were sporting some cool outfits.
Local purveyors of "acoustic doom", Forever Autumn, starting things off on an eerie and mellow note. The only thing missing from their set was a cue for fog to roll in.  Forever Autumn's music could be the perfect soundtrack to the imperfect nightmare: Unassuming and then when you think it's safe, the melodic growl or shriek of sole vocalist Autumn is accompanied by  her mysterious, silent band mate. Similar acts such as Dead Can Dance, Current 93, and Death in June come to mind when experiencing a Forever Autumn set.  Percussion was kept to a minimum.  Sometimes it was a single kick drum, tambourine, or hands tapping a cello while vocals and guitar wailed.  Forever Autumn are one of the finest and more unique bands in the region.
VI made their Berkshire County debut, and the duo's current incarnation has only been together for a few weeks, but you wouldn't know it based on the theatrical elements they had in their set.  The duo of VI and Lottie has a look indicative of the steampunk movement — part sci-fi, part Victorian era channeling Lou Reed/Velvet Underground, Andy Warhol/The Factory, and part Blade Runner. The music is electronic and gothic, with all of it flowing effortlessly out of an iPod through the PA.  Like some of Forever Autumn's more haunting moments, VI also offered some interesting vocal techniques including chilling and nightmarish arrangements in parts of their songs.  Can't wait to see more!
Streak hit the stage after a short break and turned Chameleon's into what could've been a club set in the movie The Road Warrior.  The music is intense, like more recent Ministry, Skinny Puppy or early Nine Inch Nails.  What's most impressive about Streak is that they're able to maintain such an impressive stage act while all three members are spread throughout Massachusetts. Technology must make it possible for them to write songs together, but the stage show is so intricate that they must be in the same room from time to time to sync it all together.  This band has come quite a long way since they first started making noise in the Berkshires a few years ago.
Closing out the night was Era Nocturna.  The zombie prom queen sang, the Star Wars stormtrooper played, the bass, and a maniac sat behind the drum kit.  Era Nocturna has put a tremendous amount of work into their set over the course of the past year and it shows.  The band's core of Dae and Shaun are complimented by the solid bass playing of newest member, Mark.  The music is mellow, almost in a Portishead sort of way or in the quietest moments of Siouxsie & the Banshees or Jarboe of SWANS. Era Noctura are not a one trick pony by any definition.  The music has depth and emotion, which makes for the perfect ending to the very first darkwave/steampunk-themed event in the Berkshires.  Hopefully the organizers will be able to build on their success at the next scheduled event for early August.
—————————————————————
THINE EYS GLOW IN THE GLARE OF THE MOON'S DYING LIGHT, AND IT YELLOWED THE STRINGS OF HER RAVEN HAIR THAT SHOOK IN THE WIND OF THE NIGHT. YES, MY GOOD FRIENDS: THE WEEKEND IS UPON US. BE WELL, BE SAFGE, AND HAVE FUN.
"OPEN THE WINDOW, AUNT MILLIE."
LOVE TO ALL.