By DAN VALENTI
PLANET VALENTI News and Commentary
(FORTRESS OF SOLITUDE, Friday, JUNE 15, 2012) — It's enough to raise the dead.
Sources say the irate calls made yesterday to various of my Right Honorable Good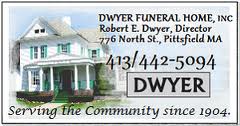 Friends in public office from Debbie Dwyer of Dwyer Funeral Home were likely more venting than anything else, since the city council will likely not be able to do anything about it. If Ms. Dwyer can be believed, and she has an excellent reputation for veracity, she does have a gripe.
"It," THE PLANET has learned through reliable sources, is the apparent out-of-court compromise agreement hammered out between the city of Pittsfield and Spectrum Health System regarding the opening of a methadone clinic in Pittsfield. Spectrum wanted to locate the clinic downtown a building on Summer Street, across from the Columbus Avenue parking deck. The city fought the application in court.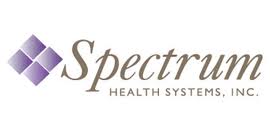 Court insiders then and now (see PLANET Dec. 1, 2011, Archives) agreed the city had little chance of winning in its attempt to prevent Spectrum from locating in Pittsfield via zoning legislation, as a petition filed by Ward 6 councilor John Krol suggested. The city filed suit as leverage in negotiations, although, given this new location, Summer Street would have been the far better location.
The agreement reached between city solicitor Kathy Degnan and Spectrum attorneys, sources say, will locate the meth clinic at or near Stoddard Avenue and North Street, in a building adjacent to the Dwyer parking lot.
There is a discrepancy on who talked to whom. The mayor's office is saying it talked to Dwyer Funeral Home. Darren Lee, the assistant city solicitor, supposedly talked to Dwyer a few months ago regarding shared use of the parking lot. Dwyer did not agree to the use of the lot by Spectrum, sources say. One source is saying the mayor's office says Dwyer agreed to the use. Therein lies to apparent disagreement.
Sources say the deal is close to being announced and "could be signed within a few days." The city council would not appear to have jurisdiction or influence. A city source admitted Pittsfield had little chance in the courts in winning the case, and it filed suit only to delay the process so that there would be more time to negotiate an alternate location other than Summer Street. The compromise deal, we are hearing, is next to Dwyer Funeral Home.
One source sympathetic to Dwyer's complaint says "the location surrounding the proposed site of the clinic is a residential areas. Kids play in the Dwyer lot." The source says a better location would be on Fourth Street. Needless to say, Dwyer is not happy with the pending deal.
As Patrick Henry might say, "Give me liberty, or give me meth."
———————————————————-
THE GOOD THAT CAME OUR OF 'THE GREAT WTBR FLIP FLOP'
If Rosanne Frieri retains her job as veterans' advocate, she will have to "come back" as a much more dedicated agent that she heretofore has been. That is the good that comes out of the The Great WTBR Flip Flop. Frieri may mean well, and that would fit her character, but in a job like this, intentions are only the bass line. Action and effectiveness are needed for the follow-through.
Frieri knows now that her boss — Mayor Dan Bianchi as well as We The People — will be watching. She also knows that if she continues to spend time on her photography business that could and should be spent working for local veterans, the plug will be pulled. Again, if this results in her re-dedication to the job and greater effectiveness for veterans, it will all be worth it.
THE PLANET began our investigation into this story knowing nothing more than the fact that at the appointed hour, Bill Sturgeon was not on with the debut of his show on WTBR. This was the Tuesday following Memorial Day. In fact, John Krol simply continued "Good Morning, Pittsfield," with Bill as his guest, for the second hour.
From Trumpet Fanfare to Bum's Rush in an Instant
This came in light of the trumpet fare of WTBR manager Larry Kratka's glowing press release telling the world how delighted he was to welcome Sturgeon as part of the station's adult on-air talent. From the start, THE PLANET tried to separate the two issues:
(1) The issue of whether adult on-air talent should be broadcasting over a high school radio station (meant for school children) whose license is owned by the Pittsfield School Committee.
(2) The issue of Kratka's sudden and unexplained dismissal of the very show he touted.
As for (1), we agree with Pam Malumphy, who raised concerns about having adults on the air. Her concerns may have been politically motivated regarding Krol's show, and it wouldn't be surprising for such a political player. Nonetheless, she was right to question the philosophy of allowing adult programming. How far she went after that in defense of her buddy Ro Frieri is not clear. The probe suggested she played a key role in Kratka's decision, although she denies she had anything to do with it.
THE PLANET's concerns with (1) were over the purpose of the station. If there are enough high schoolers to warrant operation of WTBR, then it should be kept on the air exclusively with student talent. If there is not enough of an interest, the station should be shut down. The excuse has been raised that Taconic High School rules prohibit student broadcasters during school hours. If that is true, then either the rule needs to be changed or the station needs to be off the air during that time.
(2) Kratka pulled the show without providing a reason. Look, when you drum roll advance publicity for a show with the media, as a media member yourself, and then you pull that same show unexpectedly, you owe that same media an explanation. Kratka knows the drill better than most. Instead, he got deaf and dumb. The whispers started. THE PLANET got involved.
Only through our persistence did Kratka publicly address the issue, admitting to us that he was pressured by "political types" who were "terrified" of what Sturgeon might say on the show. Seems that Kratka was terrified as well, but why? He hasn't come clean.
Kratka wanted the episode to disappear without a trace. In the old days, prior to cyberspace, that would have happened. Today, it becomes next to impossible to hide. Every person with s smart phone is a source.
Kratka Still Has Not Named the 'Political Types'
Kratka did not name these " political types," casting aspersions on a wide range of suspects, most but not all of whom were innocent.  Later he told Clarence Fanto of the Boring Broadsheet that he didn't know who they were. Even the BB saw through this flimsy lie, saying as much in an editorial.
How can a journalist be so cowed by pressure from sources he says he doesn't know? As Fanto and THE PLANET know, being able to take the heat and getting pressured comes with a life in journalism. If you can't take the heat, you're in the wrong business, son. You have to be able to take the roughest players best shots, spit in their eye, and come back with fire.
Our probe revealed the most likely motivation for the "political types" to pressure Kratka: the veterans' issue. Further inquiry identified the likely instigator, who herself admitting speaking to Kratka about WTBR programming: Pam Malumphy. Until Kratka comes public with the names, that is where the most neutral examination of the best evidence takes us.
The villain in this charade is Kratka, who did the unthinkable for any journalist who has self-respect and who expects to earn the respect of his or her audience: He caved under political pressure. Nothing Kratka does from this time forward will be seen in the same light. The question will always be: Whose bidding is this "newsman" doing? Who ordered him to do this story and not that?
Our investigation began without any preconception. We tried to see things whole, placing the various bits and pieces in position and looking at the picture. We had as our guiding principle to go where the evidence took us. We did that, and in doing so, helped expose another dirty, little secret in a long and continuous string of such cases that continue to infect the body politick in Pittsfield.
————————————————————————
VISTA VISION
Speaking of "Seeing Things Whole," that is the topic of a special guest column for THE PLANET, published recently at timelesspearls.com We found it to be particularly well written and thought provoking. It addresses the need to see The Big Picture.
SEEING THINGS WHOLE
By JOSEPH T. STUART
Special to PLANET VALENTI News and Commentary
What does it mean to "see things whole"? In everyday life it means stumbling across a problem and immediately connecting it to the "larger picture." Suddenly a struggling business is not simply an economic problem but one of institutional culture as well. Teen sex is not simply a statistical increase but connects to values and considerations on a fuller meaning of human sexuality. By trying to see things whole, one might hesitate to purchase the latest technological device on sale at BestBuy because one questions the common mentality that technological change is the only real criterion of progress. "Seeing things whole" is a feeling for the unity of the world. It is a conviction that all truth is somehow one.
As a thinker and a scholar, seeing things whole means studying these problems (business failure, teen sex, and human progress) not simply as an economist, a sociologist, or an historian. It means that an economist would examine the positive and negative values and practices that have defined the institutional culture of the struggling business. Identifying such values is crucial in order to make judgments that serve as the basis of real decisions about the present and future of the company. Seeing things whole means a sociologist employs the moral imagination to connect statistics on teen sex to the wider context of psychological and social consequences. It means an historian would not explain historical and social change on the basis of one factor alone. The historian must avoid constructing an historical narrative on the basis of unexamined preconceptions about "the good" toward which he or she assumes society has and should be progressing.
Seeing things whole helps one avoid fixation on one aspect of the problem to the exclusion of all the rest. Sometimes researchers become so enamored with exhaustively exploring a problem as simply an economist or a sociologist or an historian that they forget the larger context. This fundamentally skews the problem. I called this the "narrow mind" in a column last year. The narrow mind eagerly seeks to grasp a single idea or method by which to understand much or all of reality. The US Department of Defense calls this "channelized attention" in pilots. A dangerous flight situation is created when there is a tight focus of attention on one particular goal that leads to the exclusion of comprehensive situational information. Collisions have resulted from this hyper-focus.
Seeing things whole helps thoughtful people to avoid the problem of "channelized attention."  One man who did this well, I think, was the historian of culture Christopher Dawson (1889-1970). He came to intellectual maturity during the 1920s and 1930s (in England) and was an example of a scholar who sought to explain human development without fixation on only one factor. His methodology recognized reality as multifaceted. His contemporaries appreciated his methodologically pluralist approach. The American historian of literature Haydn White (b. 1928), for example, wrote that, "It is Dawson's merit to have stressed the necessity of viewing historical change pluralistically, and in so far as he actually does so his work is of the highest quality…." Dawson studied historical change and many other topics pluralistically in many of his books, especially in "Progress and Religion" (1929).
In that book his historical scholarship reached out to incorporate the viewpoints of sociology, anthropology, philosophy, and theology. "Culture" was a fundamental concept for him in "Progress and Religion," helping him integrate those various disciplinary viewpoints. Culture was a common way of life of a people embracing spiritual and intellectual as well as material factors, he wrote. He called these material factors "Folk" (society), "Work" (economics), and "Place" (human ecology). This allowed him to approach the problem of progress or historical development with maximal interdisciplinarity. Human progress, he concluded, was a coordination of both spiritual and material factors in a culture; it was both ethical and earthly. In his book, he argued for this view of progress by sketching the spiritual and material development of world civilizations.
Seeing things whole does not mean knowing everything. But it does mean opening oneself to everything, seeing where each thing fits. It begins in wonder at the mystery of being. It is the "perennial philosophy" that arises from ordinary experience. It is "susceptible to endless growth and enrichment," as Daniel Sullivan wrote in his "Introduction to Philosophy." Its horizon is limitless and yet it grounds itself in love of limits and boundaries. Seeing things whole necessitates the penetration of the expert in a particular field combined with an ability to quickly grasp the limits of that field and its relations to other fields.
Intellectual boundaries between fields of knowledge were important in Dawson's work. He wrote that failing to recognize the existence of realities not reduced to purely sociological terms resulted in naïve confusions of thought. An example of his point appeared recently in a BBC report on the successful mapping of the genome of a human fetus. A scientist being interviewed said that this development would raise questions about what to do with that information. "That's a societal question, it's a question about what society thinks is acceptable," he said. But what does society think is acceptable? What if "society" (defined statistically as the majority) thinks that slavery or anti-Semitism are acceptable, as it has done in the recent past? Religion, philosophy, and science are not mere functions of society; they have their own ends, Dawson thought. Sociologists and scientists confuse their own methods if they fail to recognize that different objects require different methods. Sociology alone can't determine the ethical dimension of teen sex or of the use of fetal genetic information. Only thinking carefully about the boundaries of fields such as these can one navigate contemporary problems.
Navigating boundaries is thrilling. Dawson's mentor at Oxford, the political scientist Ernest Barker (1874-1960), encouraged him as a student to read widely in different disciplines. Barker himself appreciated moving about on the boundaries of different subjects, as he wrote in the Preface to his 1942 book "Reflections of Government." He noted that physical boundaries are always exciting places—"whether it be the Welsh border, from Chepstow to Shrewsbury, or the Scottish border that runs from Carlisle to the Cheviots." Perhaps the same is true, he continued, of intellectual boundaries. "They are places of excitement, where discoveries may possibly be made."
Trying to see things whole in our daily life, when we treat with other people, when we consider personal and social problems, helps our soul to be open to all that is true. It helps us to overcome our blindness which narrows our minds so that we miss out on knowing and enjoying half of reality.
We thank Niki Kalpakgian and timelesspearls.com for help in presenting this piece.
————————————————————-
"WHERE IN THE WEEKEND HAVE YOU BEEN?" ASKED THE HERMIT. "ALL OVER THE PLACE," SAID THE WALLS. SEE YOU ON THE UPSIDE.BE SAFE, HAVE FUN, AND REFRESH.
"OPEN THE WINDOW, AUNT MILLIE."
LOVE TO ALL.
———————————————————————-