By DAN VALENTI
PLANET VALENTI News and Commentary
(FORTRESS OF SOLITUDE, TUESDAY, JULY 24, 2012) — The fiscal good news: the city of Pittsfield's health insurance program ran at a surplus last year. The city pays for employee health insurance through the state's Group Insurance Commission (GIC), which takes advantage of pool coverage.
Now the bad news: Instead of returning the surplus to taxpayers (since that's what a surplus is in government: residents were taxed more than they needed to be), the city transferred the savings into the Police Depeartment to make up for a $455,000 deficit recorded there.
The Police Department was the worst of three departmental offenders, which each ran up deficits. The other two were the fire department and the personnel department. In all, the city robbed Peter Surplus of $773,066.94 to pay Paul Deficit, once more forcing taxpayers to "assume the position." The fire department sucked $270,128.28 from the city's workers' compensation fund. Again, that's money that could have been returned to citizens to lower their taxes.
Overtime and Disability Costs: Out of Control?
Two troubling aspects of the police deficit, according to a report by acting chief Mike Wynn, were (1) excessive overtime and (2) the number of officers on disability. As for (1), fire and police department overtime have long been golden geese laying eggs on behalf of union members at the expense of Mary Jane and Joe Kapanski, Pittsfield's bedraggled Little Guys.
THE PLANET realizes that in police and fire work, some OT is unavoidable, but can chiefs Wynn and Bob Czerwinski, acting fire department boss, honestly justify every minute of OT?
As for (2), how much longer will citizens put up with the disability scam being perpetuated by public employees? Again, THE PLANET recognizes that in the course of police and fire work, some disability claims will arise and some will be justified. There are others, however, that simply fly in the face of justice. The files are full of personnel, perfectly healthy save for their declared "disability," who milk the system, tax free, when they could be doing other departmental tasks, thus freeing up manpower elsewhere.
PERAC Guildelines on Disability of Public Workers
One of the PERAC guidelines is a section on "Health and Fitness Standards." There, we learn that police officers and firefighters appointed after Nov. 1, 1996, must be able to pass the health and fitness standards set by the city. A police officer or fireman is NOT CONSIDERED DISABLED for pension purposes if they can't pass the physical.
THE PLANET asks: How many cases in both departments stem from a simple inability to meet the physical standards imposed routinely on department members? One is one too many.
Disability is allowed to "any member … whose permanent incapacitation, due to sickness or injury, is not job-related, prevents him/her from performing the essential duties of his/her position."
Here are two other questions: (a) What standard determines if an employee is disabled? (b) What is the definition of an "essential duty."
Here are the official answers:
(a) To be considered disabled, your retirement board must find that you are permanently disabled from performing the essential duties of your position.
If you are applying for an accidental disability retirement, your retirement board must also find that your incapacity is the natural and proximate result of sustaining an injury or undergoing a hazard as a result of, and while in the performance of your duties, at a definite time and place, without willful and serious misconduct on your part.
(b) Essential duties are those duties or functions of a job or position that must necessar­ily be performed by an employee to accomplish the principal object(s) of the job or position. The essential duties are those that bear more than a marginal relationship to the job or position. Your employer makes the determination of what constitutes an essential duty within the context of the PERAC guidelines.
When You're on Disability, You Collect 72% of Your Highest Year's Pay, Tax Free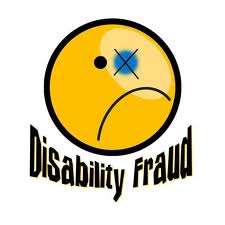 The disabled received 72% of their annual salaries computed as the "highest 12 months of regular compensation." That money is tax free. The state may require follow-up exams once a year for two years after disability is granted, with the rule that "no member will be evaluated more frequently than once in any 12-month period."
Such a system is loaded with a potential for abuse.
THE PLANET's question, for the departments in question and for the Pittsfield Retirement Board, located in Room 109 at city hall, 70 Allen Street, is this: What assurance can you give taxpayers that every case of disability involving public employees in the city of Pittsfield is legitimate? We pose this to board members board administrator Karen Lancto, and members Sue Carmel, Tim Hannigan, Gerry Miller, Ed Reilly, and Jim Mooney. Which one of you wants to respond to THE PLANET?
Mary Jane and Joe K will be the first to want to help someone truly in need, but they are loathe to offer their money to freeloaders, especially since they are having such a hard time making ends meet.
Disability Fraud Can Be Hard to Detect
Disability fraud is harder to detect than most other forms of bunco, since most of those receiving disability payments are not at first glance disabled (not using a wheelchair or in an iron lung, for example). We've all heard stories of the cop or fire fighter on disability who is spotted each day pumping iron at Gold's Gym and working another job.
Czerwinski sais his deficit ($270Gs+) stems from retroactive pay raises. Pay raises? Those in the Dreaded Private Sector might not know what those are, but fire fighters and cops sure do.
Our Right Honorable Good Friends on the city council approved the fund transfers, essentially taking the surplus funds out of taxpayers' pockets and giving them to the Special Interests to keep afloat departments that, for whatever reason, could not live within their budgets.
At-large councilor Barry Clairmont, who has yet in his capacity of councilor to meet a tax hike he didn't love and want to marry, told the Boring Broadsheet that he "thought all along the Fire Department budget was too low to begin with." Right. We wonder if Clairmont ever considered the alternative: How about giving taxpayers a break and reducing the back-breaking burden they are carrying to pay for public safety? Guess out Right Honorable Good Friend couldn't CPA his way to an equitable answer on behalf of taxpayers. That's the sort of action that either makes you a one-termer or gets you elected for life, depending on turnout.
As for the personnel department's $111G deficit, councilors, at Carmel's urging, raided the city's contingency fund.
The Little Guy doesn't stand a chance, but we think you knew that.
——————————————————————–
ROUND UP THE USUAL SUSPECTS BEFORE HER ROYAL HIGHNESS ARRIVES
THE PLANET wonders how much police OT taxpayers will be hit with the get the city all nice and shiny for Her Highness Michelle Obama? We learned last week how Richmond Town Manager Kufflinks Kerwood wrenched his back getting potholes filled for Her Majesty. Now, it's Pittsfield's turn.
The Police Depeartment has a new gimmick — OTOM. OTOM satand for Operation One Team One Mission (shouldn't it be OOTOM, with the extended short "o" sound?). On the cops' Facebook page, we learned that on Saturday, they made four arrests, conducted dozens of car stops, made "several searches" [doesn't say search what, where, or whom], [and] conducted field interviews." On Sunday, we read of "six arrests (1 OUI), 1 criminal citation; 89 field interviews; 65 car stops; two cars towed; 1 K-9 search; 41 fake IDs seized, and a mutual aid response to Cheshire for an armed barricaded subject (successful negotiation, gun recovered … a good night's work."
Don't tell anyone, but the fake ID's were seized at the GEAA, and they were all (or nearly all) camp counselors.
Great work, fellas, but how come a decent citizen can never find a cop pounding North Street's meanery when they are getting help up at knife point?
Patti Jo Dunn Andrews had the most apt comment on the Police FB site: "Political propaganda web site is all this is." Patti, THE PLANET thanks you for this honest insight. It comes as a refreshing relief. We wonder: How much of OTOP is being done in the name of Her Majesty, Michelle I?
———————————————————–
BACK TO FREE CASH: YOU KNOW, IT'S NOT 'FREE' AT ALL
Don't you love the term "free cash?" City government uses the term to indicate surplus money paid into the coffers by the general public.
Of course, politicians think of all government revenue as their money from the second they wrestle it out of your pockets. "Free cash," however, is even worse. It's money leftover from the budgeting process that you never get to see. By assigning it into a labeled city account, "free cash" lists on the books as a cost of government, when it is exactly the opposite. It's one of the longest-running civic budgetary scams going.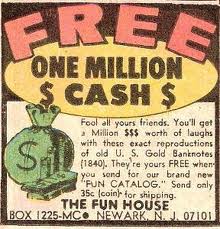 Here's how it works. Say Department A has a budget of $1000. In the course of the year, it uses $800. The $200 should be returned to the rightful owners, who paid too much for that line item, right? Well, the money goes into "Free Cash." For every line item, the "free cash" represents money government taxed you for but that it didn't need in the budget. Next year, that money shows up as an account. Voila! Legal theft! For a more detailed explanation, ask Councilor Clairmont. He's a CPA, don't you know!
We Ain't Singing One Hosanna
And yet …
We're supposed to sing hosannas and dance on with one foot off the cliff and the other on a banana peel when a politician deigns to give you back some of your own money. For example, we have the $1.7 million "leftover free cash" that will be used to be applied to the Pittsfield tax rate. It's OK and all, but nothing short of emptying that account and applying all of it will do.
Pittsfield has a contingency fund for the unexpected. It doesn't have to raid "free cash." The free cash account should be emptied, with the full amount applied to lower taxes for both residents and businesses in the city.
Another approach would be to demand more accurate budgeting from department heads. If the mayor began demanding that departments come in on time and under budget, working from real numbers and not dream lists and wishful thinking, we would not need a cent in "leftover free cash" to bail out departments when they run up deficits, as did police, fire, and personnel. Why should the poor budgetary abilities of department heads be paid for by taxpayers?
When will "accountability" be re-introduced into the city's budgetary process? We know — and "How high is the moon?"
Free Cash to Pay for Tearing Down Grossman's/Pennell
Here's another "free cash" error being committed by Mayor Dan Bianchi. To pay the bill taxpayers received for the demolition of  the Grossman's/Pennell Building on upper East Street, the mayor has proposed and the council has agreed to raid the "free cash" account for $223,636. That's $223,636 that could have been used to lower your taxes.
Now it will be used for an expense the city never should have incurred in the first place. It could have pressed the owner of the building to pay and go to court to attach assets amounting to $223,636. Why do that, though, when you have taxpayers?
—————————————————————
 LETTERS TO THE EDITOR:
'KITTY LICHTENSTEIN, A TRUE PATRON OF THE ARTS, BUT GOB TRIED TO STEAL HER LEGACY'
TO THE PLANET —  Kitty Lichtenstein passed away om June 26, 2012.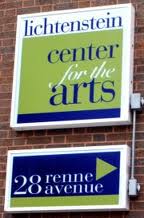 In her 29 years of association with the citizens of Pittsfield she brought the arts to the average citizen in a manner that was both physically and economically accessible to all.
Her development of the Lichtenstein Center for Music and Art at 28 Renne Avenue was very unusual in that although she fully developed the building that once housed Stanley Electric Company into the Lichtenstein Center for the Arts and gave the building to the citizens of Pittsfield she long after paid the mortgage and development costs of the building even though she no longer owned the building. Her development of the Arts Center, Public Stage, Public Murals, Live on the Lake and Berkshire Writers Room beginning in 1983 was her contribution to the average citizen, although the GOB tried to take credit for all of her achievements in 2004.
Kitty planted the seeds for the arts to be enjoyed by the community only to have her legacy stolen by the GOB during the "cultural renaissance" years later. To this day, there is no signage leading visitors to Pittsfield to the Lichtenstein Center on Renne Avenue because of this control by the GOB's. The average citizens cultural center is almost fully ignored. I hope this changes in the future so that generations to come can find and enjoy the little guy's place to be a part of the arts in this community. Kitty would want it no other way. — Dan O'Connell [The writer is former long-time arts commissioner for the city of Pittsfield]
————————————————
DEEP SLUMBER FELL UPON ME / MY DREAMS WERE ICE AND FIRE / SOFT, BEAUTIFUL THOUGHT DID REST AND HOVER LIKE ANGELS, TIL CALMNESS CAME, THEN I LOVED, THE MORING STAR, SO CLOSE, THOUGH DISTANT, FROM AFAR.
"OPEN THE WINDOW," AUNT MILLIE"
LOVE TO ALL.