By DAN VALENTI
PLANET VALENTI News and Commentary
(FORTRESS OF SOLITUDE, TUESDAY, JULY 17, 2012) — Some pictures are priceless because
of their circumstances, such as Joe Rosenthal's immortal photo of the Marines raising the flag on Mt. Suribachi, Iwo Jima, in 1945. Other pictures lack the historic dimension, but we cherish them for who they depict, for instance, a photograph of your beloved, deceased grandparents.
Then there's a photograph like this one, priceless for the conveyance of  civic surreality.
What's Up with this Picture, or, Worth 1,000 Swigs
If ever there was a picture in need of a caption, it's this one, snapped at the recent fund raiser help by the Scott Pignatelli for register of deeds. We see a dapper and Connected-looking Pigantelli, left, with two of his buddies, my Right Honorable Good Friends, former mayors Jerry Doyle, middle, and Jimmy Ruberto, all a-yucketing-yucking, as celebrators at these affairs are wont to do.
THE PLANET, having been to a few of these back-slapping good-fellow-well-met gatherings, we can imagine the conversation just seconds before the picture was snapped. But we digress. If you have a caption you'd like to submit to this classic, THE PLANET is open for business. Keep it clean. Keep it above board. Most of all, keep it funny!
——————————————————————
REGISTERS RACE TO BE DECIDED ON SEPT. 6
Speaking of the register of deeds race, it's one of the most interesting on the ballot this year, with three strong and what we might call "legitimate" candidates, each claiming they are best qualified for the job.
The race will be decided on Sept. 6, in a primary runoff among Patsy Harris, Pignatelli, and Jody Phillips. The three are Democrats, and — barring an act of God — the winner attains office, since there are no other candidates that qualified for the ballot.
Each candidate possesses a set of qualifying skills unusual for a job like this, since typically, at least one of the three in races like this provide only token opposition, running for 15 minutes of fame or perhaps to split the vote. That latter possibility has been suggested as it applies to this race. This line of thought has Phillips, as what one observer calls "a GOB moll," being put up by the "Bosses" to split the "women's vote," bumping off Harris. This would help ensure a victory for Pignatelli.
It's an interesting line of conjecture. Two factual observations would seem to suggest at least some plausibility: (1) Pignatelli's fundraiser drew a Who's Who of the GOB and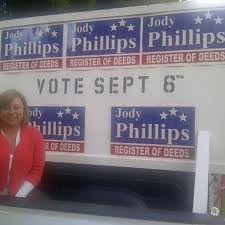 minions. (2) Phillips, by virtue of her years as City Clerk and as main squeeze of Pittsfield's acting fire chief, Bob Czerwinski, could certainly be construed as having strong GOB connections. THE PLANET doesn't know enough about the dynamics of this race to assign much truth to this scenario, but we would not discount it. We simply need to learn more, and we shall. In the days ahead, we shall be in touch with the three campaigns, to learn more about who they are and why they are running.
THE PLANET will be endorsing a candidate for this race at we get closer to the Sept. 6 date. We would even be open to moderating a debate, PLANET-style, on PCTV, if someone is willing to do most of the leg work.
As a quick, snap-shot analysis, we observe that:
* Pignatelli has the golden last name. He's Smitty's brother and sone of one of THE PLANET's all-time favorite politicians, a man we place up there with Peter Arlos and Stockbridge's Mary Flynn. That would be Da Man himself, John P. Big Jawn used to call me up weekly, privately, when I was hosting "The Dan Valenti Show" daily on WBRK. I plied him with questions, wanting to take advantage of every drop of his wisdom and experience. Pignatelli doesn't have a website. He does have a FB page promoting his candidacy. Pignatelli must convince voters he has more than a name and well-connected friends.
Harris has the golden qualifications, having worked in the registry for 11 years. Prior to that, she had extensive experience as a legal secretary for the law offices of John Barry. She has worked as a self-employed title examiner, searching titles and deed in all three county registries. Harris is also certified as a paralegal through the American Institute for Paralegal Studies. Harris' website is patsyforregister.com. Harris is the only candidate with a dedicated website that shares links with information on her qualifications, view of office, and other useful information.
Phillips can tout her years as city clerk. She seems to be benefitting from a strong organization, getting up a lot of lawn signs almost overnight. Her previous tenure as city clerk in Pittsfield made her a lot of friends, and, as these offices do, some enemies as well. She doesn't have a campaign website, at least one we could find. She does have a FB page, but there's little to nothing about her qualifications or her view of the job. Her task in the campaign: Explain why being city clerk is directly relevant to being register and how that tops 11 years experience.
On this limited basis, THE PLANET decides: Advantage Harris. We shall reserve final judgment on the basis of what we see in the campaign.
The position pays $90,000 a year plus benefits.
—————————————————————–
HOW DO YOU RATE BIANCHI ON THE BUDGET?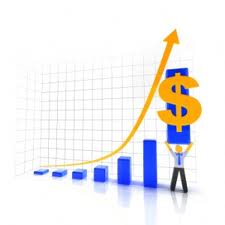 On June 27, with all the commotion regarding THE PLANET's court-ordered muzzle, you may have missed it, but  our right honorable good friends on the city council passed Pittsfield Mayor Dan Bianchi's $133.1 million budget in a unanimous 10-0 vote (Melissa Mazzeo was absent).
The dollar amount sets another budgetary record, much to the chagrin of Pittsfield taxpayers, who have been conditioned with negative reinforcement to accept tax hikes the way Pavlov's dog salivated at a bell.
Thus, the death by 1,000 cuts continues for bedraggled taxpayers.
The budget is expected to result in a 2.5 percent tax hike (the exact rate won't be fixed until much later this year).  This means the average single-family property tax bill for Mary Jane and Joe Kapanski will get larger. Mary Jane and Joe will have to dig almost $70 deeper each year to pay tribute for diminishing services. Coupled with the increase in water and sewer charges, the Kapanskis will be coughing up almost another $100 bucks extra to Caesar. Now a hundred bucks might not mean much to the Muckety Mucks living the good life, but to the average working man and woman in the city — trying as they are to desperately keep their heads above water — a C-note is a big deal.
Do You Believe Anyone in Government Feels Your Pain?
The tax hike includes the use of $1.7 million in so-called "free cash." Last year, under the just expired FY12 budget of Jimmy Ruberto, the city kicked in $1 million in "free cash" to moderate the tax rate. The Pittsfield tax rate, which won't be set until the end of the year, will come in at about $16.83. The Kapanski's will be paying just under $3,000 in FY13 to the government for the privilege of living in their domicile. Want to start a business in Pittsfield? Good luck. You'll be paying a ruinous $35.39 for each thousand of value.
So how would you rate Bianchi's performance in this year's budget?
THE PLANET liked the use of free cash to lower the tax rate, the $1 million Bianchi asked going-going-gone school superintendent Jake Eberwein to remove from the school budget, and that the mayor seemed genuinely concerned at keeping the tax rate in check. We didn't like that there was a tax increase at all. Bottom line is that taxes are going up, and it didn't have to be that way. We didn't like the mayor's compromise with the school department, that put in $300,000 more than Bianchi first proposed. Our grade for Bianchi's first budget: A gentleman's C. What is yours? THE PLANET invites your assessment.
———————————————————
STUDY ON ARTS QUESTIONABLE IN ITS CONCLUSIONS
Pittsfield brought out the dancing girls when a study by the non-profit Americans for the Arts claimed that the recreation and resort industry that keeps Pittsfield mired without a sustainable economy generates $25.3 million in annual economic activity. This is up, the study claims, by 40 percent since 2005. The mainstream media in the county, led by the Boring Broadsheet (aka the Berkshire Eagle, for those who are newer to THE PLANET), printed the story as it was spoonfed to them. THE PLANET dares print an alternate take, one that far better aligns with reality.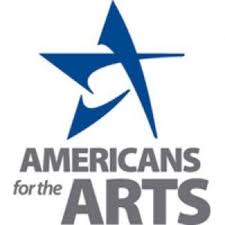 The Arts generate $25+ million for the local economy: How are we to take such a claim? With a drop of butter for your popcorn.
Consider:
Most of that money comes from tourists, who have the discretionary income to drop on expensive theater and performance tickets, hotels, dining, and entertainment. Locals have the privilege of serving these visitors, turning down their hotel beds, putting butter on their popcorn, and bussing their tables. They get to perform this labor for minimum wage of close to it, often without benefits.
As long as Pittsfield remains content with a Recreation & Resort Economy, the more it will hasten its economic day of reckoning. Sadly, the local Establishment has bought into the death wish that says good paying manufacturing jobs and other high-paying jobs cannot be had. Our business and political leaders remain content with this poor substitute for real jobs.
Arts Study Had Many Flaws, But They Didn't Tell You That, Did They?
Other problems with the study:
* Americans for the Arts is itself a non-profit, with a dog in the fight. The organization profits by painting a healthy picture. The group subsist much better if it can manipulate data that support the "need" for its own existence. It bills itself as "the nation's leading nonprofit organization for advancing the arts and arts education." Yes, it is "nonprofit," but how much money does the group pay its top-heavy administration? There are 36 members on its board of directors and 35 members of its executive board. That's a lot of mouths to feed, so, one would expect the group to issue issue glowing reports. In fact, we searched to group's website, and ALL the news was good news, about how boffo fabulous the arts were, especially when taxpayers support them against their will, such as National Public Radio and PBS.
* The study must also be considered inclusive. Of the 51 nonprofit arts and cultural organizations recognized by the Pittsfield Office of Cultural Development, only 30 participated in the study. As a sample size, leaving out nearly 40 percent of an easily identifiable and reachable universe is a poor return that will lead to inconclusive data?
* Was the study, the data, and the analysis independently reviewed? If so, by who or whom?
* Nowhere could we find how the study was designed, who designed it, who wrote the questions, how and when the study was administered, and what set of statistical overlays were imposed on the data to yield the results. Without this information, the "$25.3" million can be considered little more than a "guess, with bias." Long ago in graduate school, we took one of the best courses in our long academic career: "Statistical Programs for the Social Sciences." Essentially, the course taught us how to design and run polls. We learned the inside and out, including the tricks to design polls that would lead to the results you wanted.
* By not including all non-profits, the study fails to account for large amounts of tax dollars that "not for profits" such as Berkshire Health Systems and others do not pay as their fair share to the community. The tax impact of non-profits, overall, through fair-share of taxes NOT PAID, is surely to Pittsfield's overall economic loss.
* Finally, the study includes such organizations as Berkshire Community College, the Berkshire Athenaeum, Berkshire Brewing Heritage (whatever that is), the Cultural Resource Foundation, Downtown Pittsfield Inc., PCTV, the ITAM Lodge, and WTBR radio in calculating the dollar figure associated with the arts. Really? Would you consider the organizations just mentioned primarily "arts" related? No way. That's how the study makes the specious claim, with a straight syllable, that 90 percent of the arts attendance in Pittsfield comes from Pittsfield residents. Again, no way.
———————————————————-
WOULD GUITAR MUSEUM BE A GOOD FIT FOR PITTSFIELD?
With the Carousel site controversy in full bloom, — Pittsfield or Lanesboro's Berkshire Mall? — THE PLANET has learned that there's another entertainment venue, a museum, looking for a home. Given Pittsfield long history of producing music and musicians, and given how many good axe pickers have come out of town (Mick Valenti, Dave Grover, Nicky Soldato, and so many more), would it make sense to talk guitars? Here's a story that presents the background:
By Kevin Bagos
Special to PLANET VALENTI Arts
PITTSBURGH (AP) — Like a rolling stone, a traveling guitar museum is looking for a new home.
The National Guitar Museum features ancient stringed instruments from Persia, the first electric guitar, and ultra-modern experiments that would be at home in a sci-fi movie. But the recession of recent years hasn't been kind to museums and nonprofits, so the founders decided to go on tour before putting down roots.
"Our initial plan was to take it on the road for five years, and then kind of find out which city was the most hospitable," said H.P. Newquist, a Connecticut writer and former editor of Guitar magazine who is director of the traveling museum.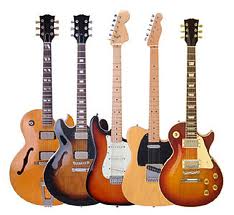 The question of where the collection will end up is still evolving, Newquist said, adding that they want to find a spot with "a thriving arts community, a thriving musical community." The exhibit is scheduled to travel to Virginia, Massachusetts, Idaho and New Jersey over the next three years, and possibly more places, he said, and has already been seen in Connecticut, Orlando and Louisville. Experts on museums say it's an unusual model for finding a home.
The exhibit is currently in Pittsburgh at the Carnegie Science Center, where on a recent afternoon young children scampered over the world's largest guitar, a 40-foot version of the famous Gibson Flying V from the late 1950s. Other visitors plucked at an amplified Diddly Bow, a one-string instrument used by some blues musicians in the South that traces its origin back to Africa.
One visitor was ecstatic over the experience.
"Simply amazing," said Derrick Weyand, who is based at Hanscom Air Force Base outside of Boston, and was visiting Pittsburgh with his family. Weyand, who played guitar as a youth, watched as his young daughter fawned over a guitar that's available to hold. "She's never really seen a guitar and now she's all over it," he said.
The exhibit features famous rock-n-roll classics like an early fender Stratocaster, but also many surprises. There's a 1931 Frying Pan aluminum guitar, considered to be the first electric steel guitar ever produced. The inspiration? Guitarists in popular Hawaiian music bands of the era who needed more volume to be heard on stage.
Dennis Bateman, who's in charge of exhibits at Carnegie, said the center decided to try the show in an attempt to reach a different audience.
"It was sort of fusion between art and history and science," Bateman said, adding that more people than usual are attending on their own, without children.
Ford Bell, president of the American Association of Museums, agreed that guitars are of great interest. But he added that every successful museum needs a strong base of support from corporate and individual donors, and that state, federal and private donations have dropped in recent years.
"The question is, what's the sustainable model? Every idea does not deserve a museum," Bell said.
Newquist said there are about 200 instruments in the collection, with a wish list of about 50 more. About 70 are on display in the traveling exhibit.
"What we really wanted to do is show how the instrument itself evolved, and what its impact has been on the culture," he said, whether that be through country western, heavy metal, pop, classical or jazz music.
And it's a hands-on exhibit.
"Guitars are meant to be played. In some cases you'll see guitars that are incredibly beaten up. It was intentional from my standpoint. I didn't want this in any way, shape or form to be a memorabilia exhibit. It's important to us that it not look like some kind of showroom floor."
Weyand said he thinks the home for the exhibit is obvious.
"Pittsburgh would be the place. Has a little grunge to it. I like it here," he said.
—————————————————————
WRITE ON, RIDE ON, RIGHT ON, IN THE QUEST. WE RAISE THESE ISSUES NOT IN JEST BUT WITH HUMOR AND A SMILE, THAT THEY MAY, WITH OUR HEARTS OF LIGHTS, TRAVEL THE MILES.
"OPEN THE WINDOW, AUNT MILLIE."
LOVE TO ALL.