By DAN VALENTI
PLANET VALENTI News and Commentary
(FORTRESS OF SOLITUDE, FRIDAY, AUG. 10, 2012) — The city of Pittsfield still has not revealed the location of Spectrum Health Systems' Pittsfield methadone clinic, but the site must be chosen or near to it. The company began advertising on the jobs section of Craigslist this week and at other sites. The ad put out the call for clinicians, licensed practical nurses, site director, and other staff.
For some strange reason, Mayor Dan Bianchi continues to treat the clinic location as a state secret. He has not been forthcoming on the progress of site negotiations as one would have expected from his campaign promises about transparency. If there's a good reason why this has to still be kept from the public, share it but please, don't secrete to us any "confidentiality agreement." The secrecy agreement can be stuffed in Funk and Wagnell's pipe and blown out through a crossbred viaduct.
Back to the Future: Location, Location, Location
Spectrum came to Pittsfield last month to share information about its plans to bring the methadone clinic to Pittsfield. The community meeting was a step in the right direction, and it seemed from there the process would be a more open one. That, however, has not been the case. The city and the company have retreated into their shells, and it seem they have had another misstep in their relationship with each other.
This would seem to explain information that we've heard from several questers regarding the location of the clinic. The most authoritative — a source within city hall — speaking on condition of anonymity and claiming familiarity with the talks between the company and the city reports that Spectrum wants to locate in its first choice — the Berkshire Nautilus building on Summer Street, across from the North entrance to the Columbus Avenue parking deck. We don't know if Mayor Bianchi is more disposed to this location than his predecessor, Jimmy Ruberto, who said Spectrum would move in on Summer Street "over my dead body."
The vehemence of Mayor Ruberto's opposition to the Summer Street location has never been adequately explained.
Central Planning: Worst Way to Plan Anything But a One-Car Funeral
Spectrum qualifies for non-profit tax status by virtue of the educational services it offers. Under federal ADA rules, that classification allows it to circumvent local zoning controls and, essentially, locate where it wishes. If effect, when federal regulations supercede a municipality's right to determine proper land-use for itself, that is a form of Central Planning, a form of monolithic control that fails to take into account local conditions.
Central planning is rarely a good thing, and we are seeing it here. If the city doesn't want a clinic for heroin addicts located next to a section of the downtown that's already seen its share of trouble, shouldn't it be able to decide for itself, from the field, as it were? Why should a distant, far-removed federal authority take this control out of a city's hands? The lawsuit Spectrum currently has in federal court addresses this question.
Spectrum filed on Nov. 11, 2011. Court insiders say the city has little chance to win and that the lawsuit was a delaying tactic to provide a window of time for negotiation. THE PLANET would respond: It depends on how good the attorneys are at doing their job. This is a winnable case for the city. Massachusetts zoning law (MGL Chapter 40a, section 3) forbids a municipality to use zoning against "educational uses." Is Spectrum an "educational facility" before it is a medical facility? It's worth trying this argument in court.
From Spectrum's standpoint, the company has high marks for its other five clinics in Massachusetts. At the Pittsfield meeting, Spectrum CEO Charles Faris, said the company's largest clinic, in Worcester, handles 1,000 addicts a day: "It is directly next to an elementary school. Literally next to it. You can almost reach out the window and touch the elementary school. We've been there for going on 13 years and never had an incident." We should think it could operate a clinic in the Yon Building on Summer Street without much added difficulty. In fact, a facility there might actually be an improvement to the area, which now crawls with denizens who hang out at the bus stop and the parking garage.
THE PLANET reminds folks that in Pitstfield, locating a methadone clinic next to a parking garage off the downtown should be the least of your worries. Remember what the city did to you in the late 1990s?  The city, under Mayor Gerry Doyle, signed off on a disastrous Consent Decree involving GE. One of the more odious terms of that decree located one of the most toxic dumping sites in America literally next to a grammar school.
If there should be any controversy about site location, it should be that.
———————————————————————-
PETITION ADDRESS NON-PROFIT ABUSE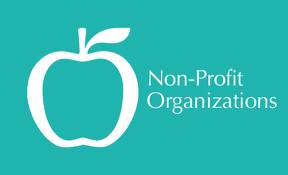 As we said, Spectrum is a non-profit business. The company generously pays its officers and executives, and it generates huge amounts of cash. The "non-profit" simply means that for every X number of dollars it takes in during a fiscal year, it must spend X dollars on the business. This includes salaries for executives.
For example, if company A, a non-profit that teaches people how to make duck calls, generates $50 million in revenue and it spends $50 million, including $40 million for its 10 executives, it's playing within the rules. The problem with non-profits, which abound in Pittsfield with a frequency equal to brush-tip marks on a pointilist painting, is that they pay no taxes. This includes the city's largest and most lucrative employer, Berkshire Health Systems. This loss of tax revenues is a causative factor in why Mary Jane and Joe Kapanski's taxes are so high. Along with companies struggling in the Dreaded Private Sector, Mary Jane and Joe must pick up the slack the numerous non-profits don't have to pay. Life is not fair, and neither is this. Mary Jane and Joe, responsible citizens who keep their yards and their noses clean, understand the inevitability of taxes, but they chaffe at having to foot the bill for a wealthy operation such as many of the "non-profits" that operate in the city.
The Solution: The Mayor and City Council Must Investigate the 'Non-Profit' Situation in Pittsfield? It Will Produce Millions in Added Revenue and Allow for a Tax Cut
The solution to this? The mayor and city council must do the following:
(1) Produce an inventory listing every not-for-profit organization in the city.
(2) Contact these organizations, asking them to produce justification for the continuance of non-profit status.
(3) Conduct hearings
(4) Make a determination: Which not-for-profit companies help the poor, the indigent, and serve those who might otherwise fall through society's cracks and which ones generate huge profits that they consume internally through large executive salaries and the other hallmarks of healthy businesses.
(5) Allow the true non-profits to continue operating that way. For the profitable businesses using not-for-profit as a shell game, choose one of two paths:
(a) Revoke not-for-profit status or (b) Negotiate a "Payment in Lieu of Taxes" equivalent to what their tax bill might ordinarily be if taxes according to law.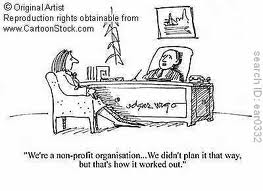 This would produce multi millions of extra dollars for the city, allow a tax cut for residents and and private sector businesses (improving the business climate of the city), and provide a more fair and equitable social contract between the city, taxpayers, and the needy.
Gail Garrett, an attorney who practices in Lenox, Mass., has drafted a petition to address the situation from a legislative standpoint.
She wrote about this for THE PLANET:
—– 00 —–
NON-PROFITS NEED TO BE REELED IN
By GAIL GARRETT
Special to PLANET VALENTI News and Commentary
I believe we need to tax certain "non-profits" — those that benefit the wealthy and those that provide services to those who can afford the service. Tax exemptions and deductions should be reserved only for non-profits that serve the poor.That's why I created a petition to The Massachusetts State House, The Massachusetts State Senate, Governor Deval Patrick, The United States House of Representatives, The United States Senate, and President Barack Obama, which says:
Tax business 'non-profits. 
Non-profits were originally granted special favor by the government about 100 years ago in order to encourage the arts and education and provide public service. Many non-profits today make a great deal of profit and pay their executives great salaries and benefits. They have become big business. Non-profits were originally also granted favor, as they were providing a public benefit when few public benefits existed. Many non-profits today serve primarily the wealthy and those that can afford their services. Think of the arts, theater, and private schools that benefit primarily those that can afford their services. They are not benefiting the poor, and they are not benefiting the public as a whole. Entities that do not provide substantial benefit to the poor should not receive special tax breaks. For example, a private prep school making millions is obligated to pay no local taxes, while the little old lady down the street on Social Security may pay $5000 per year. In addition, those contributing to these entities receive tax deductions for their contributions, so they contribute to entities benefiting the wealthy instead of entities that truly benefit the public. In my community, we have a private prep school just down the street from the public school. The wealth is obscene and their contribution to their community most minimal. The disparity is striking and is evidence of what is wrong in our country. Similarly, many theatre and arts performances in the area are run by non-profits and are a service primarily for the wealthy or those that can afford their services. Stop providing tax deductions and tax exemptions to non-profits that do not provide substantial service to the poor. If people pay for the services provided, it is not a non-profit.Will you sign my petition? Click here to add your name: http://signon.org/sign/there-are-non-profits?source=c.fwd&r_by=1748616 Thanks! 
—– 00 —–
THE PLANET endorses Garrett's petition, and we encourage those who wish to do so to sign at the hot link.
———————————————————
THE FEMOLYMPICS, PART II
When will these dog-awful Olympic games be over so the rest of us can be put out of our misery? Good gosh! The latest embarrassment is from the Eye Candy track star of the U.S. olympic team, who again choked in her big moment.
Did anyone happen to see the "Today" show interview earlier this week of Lolo Jones? She sets back the cause of Taking Women in Sports Seriously by at least several seconds.
Why was Jones even on the "Today" show Wednesday morning? She didn't win a medal, finishing a pedestrian fourth in the 100m hurdles. As she did in the preceding Olympic Games in Beijing, Jones failed when her big moment came. Yet they chose her, a woman more famous for marketing herself in Bimbo-like manner than for her track exploits.
Why didn't "Today" select one of the winners. Why not one of the U.S. medalists? Answer: Lolo Jones, as other writers have observed, is the Anna Kournikova of track. Lolo broke down in tears when talking not so much about her lousy performance but about how it was everyone else's fault, primarily, her media critics — a legion in which THE PLANET can be proudly numbered.
Sob-Sob, Boo-Hoo Sniff-Sniff
After hearing Lolo's interview from a process and content-analysis standpoint, will the U.S. Olympic team hire a speech coach and linguist for the next Games? Her airheaded interview came replete with an amazing, teen-like "like" and "I mean," two verbal affectations finding a dumb and puzzling affinity in the mouths of our clueless products of the U.S. public school system. "I mean, I'm like crushed because the media ripped me to shreds." Right, honey.
Third, reacting to a critical but accurate piece in the New York Times by writer Jere Longman, Jones breaks down and cries her answer out to the interviewer: "I think it was crazy just because it was two days before I competed, and then the fact that it was from a U.S. media." Stop right there. Lolo, dear, the New York Times is a "medium," singular, not a "media" plural.
Roll tape again: "They [the media] should be (sob sob) supporting our U.S. Olympic athletes (sniff sniff), and instead they just ripped me to shreds (boo hoo)."
Fourth, it is not the job of the U.S. media to support or cheerlead for the U.S. Olympic athletes. The job of the media is to supply coverage, analysis, and commentary. It is the job of the media in North Korea to support North Korean Olympic athletes, but, Lolo ditz, I mean, like, this is the U. S. of A. and everything.
——————————————————————
INTO THE WEEKEND, INTO THE TEMERITY OF THE TEMPEST. THE SAILS RAISED, FLICKERING LIKE RIBBONS IN THE PROPELLING WIND, TRAVELING INTO THE VAPORS OF THE DIM SUN, DRIVEN.
"OPEN THE WINDOW, AUNT MILLIE"
LOVE TO ALL.