By DAN VALENTI
PLANET VALENTI News and Commentary
(FORTRESS OF SOLITUDE, MONDAY, AUG. 6, 2012) — How stupid has America become? We share this wire story: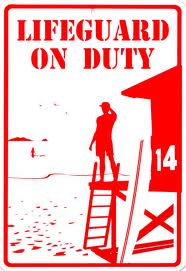 Seventeen-year-old John Clark of Vancouver, Wash., knew what to do when he saw a boy struggling to stay afloat in the surf off the Oregon coast.
The trained pool lifeguard jumped through the breakers and heavy swells to reach the boy in the ocean, reports KOIN-TV. Clark then calmed the boy and kept him afloat until watercraft arrived to take them to shore.
"I don't know exactly how big the swells were," Clark told the TV station, "but they were big enough to push both of us underwater—all the way down to where we were touching sand."
An ambulance came and took the 12-year-old boy, wrapped in a towel, and Clark—who complained of a headache—to the hospital.
Clark thought it was standard procedure until a few weeks later when he was shocked at the bill from the hospital.
The emergency room bill came to $449. The physician's bill was $227. The 15-mile ride in the ambulance was $1,907. The total bill for saving a young man's life was nearly $2,600.
"I had a feeling there would be a bill," Clark told the news station. "But I didn't know how much it would be, and I kind of feel bad for the fact that it's so expensive. But I couldn't just let the kid go—I had to do something."
He and his family are making arrangements to pay the bill.
Tell us we're dreaming. Tell us this is some nightmare come upon My Country 'Tis of Thee in the haze of a carouser's aftermath. Tell us anything but: This crud actually happens.
Well, it does. On the surface of it — and a choppy, tidal surface it is — and in the vast scheme of things, this story amounts to little. You never know, though. Maybe the 12-year-old boy John Clark saved will become President of the United States or go on to cure the world of the common cold. However, even if the lad amounts to nothing, the story shows the decline of virtue in this country.
Where once we would reward and praise Clark for his selflessness, initiative, and heroism, today we penalize the kind impulse and the gesture to intervene in a caring way. We thwart enterprise and reward failure (See "public schools"). We spend half our money feeding a military-industrial complex that has as its sole purpose the sustenance of an illusion, namely, that we are "at war" — perpetual war with the Soviets Union, Grenada, Iraq, Afghanistan, terrorism. You name it, since it doesn't matter, as long as we have the "enemy."
We must admit that the "war on terrorism" is the best of all the hoaxes, since one can never teel when such a war is won, lost, or ended.
Fighting a "war on terrorism," as that dolt George W. Bush reminded us for eight tortuous years, rather resembles fighting a "war on drugs" or a "war on dandruff." It can't be done. Terrorism is not an enemy. It's an idea. "Terrorism" doesn't have an army, doesn't carry weapons, and doesn't exist, except in the mind. People who perform terrorism. These people can sometimes be effective enough to "win" (though no one has ever "won" a war), as we've seen in Israel, our own Revolution, and the bombings of Sept. 11, 2011, and more often they "lose."
None of it matters. What matters is that the United States of America, the former democracy that has been turned into a burgeoning National Security State, keeps us believing we are perpetually at war with something or somebody, even if the enemy isn't real.
————————————————-
DOWNTOWN PITTSFIELD: ANOTHER WASTED 50 GRAND
It's time to pull the plug on Downtown Pittsfield Inc. THE PLANET calls upon Mayor Dan Bianchi and our Right Honorable Good Friends on the city council to do the right thing and get rid of this useless agency that specializes in redundancy and make-work jobs for a lucky few. Savings to taxpayers: $50,000.
You'll recall last year during the discussion of Jimmy Ruberto's final budget (the just-expired FY12 spending plan), our Right Honorable Good Friends, councilors Mike Ward and John Krol sought to eliminate city funding for the white whale. They didn't get much support from their colleagues, especially after Community Development Czar Deanna Ruffer did her storm trooper act behind and in front of the scenes.
"My point was that Downtown Pittsfield Inc. should be member funded, like the Chamber is, the Berkshire Visitors is, and agencies of that sort," Ward tell THE PLANET. "DPI's membership among downtown businesses has been anemic, especially among restaurants. I interpret this as the downtown merchants voting with their wallets, so to speak. If they saw value in the organization solely designed to advocate for them, wouldn't they pony up the membership fee?"
Krol, in a PLANET interview, said he  "voted against the DPI funding for fiscal 2012 because I was not satisfied with the service we were getting at that point. During the budget session, I voiced my dissatisfaction with DPI's inability to evolve from a project development-focused organization to one that needed to effectively support marketing downtown businesses and attractions. Also, I voiced my concern that DPI was not showing the ability to collaborate as effectively with other offices supporting downtown efforts.
"At that time, Deanna Ruffer agreed that changes were needed — specifically the scope of service for DPI. In other words, we couldn't expect DPI to do what we want unless we articulate it in the scope of service we expect for our funding. The changes I was hoping for were reflected in the new scope of service. In addition, there is new leadership at DPI to fulfill these services. At the most recent budget hearings (FY13) Deanna confirmed that the new scope of service is in place. I did support the continued funding based on those changes.
"In regard to your other specific questions, I think my most recent vote shows that I believe the funding is worthwhile. However, I cannot speculate on the impact on the loss of the DTI service. As far as people's reaction to my vote, I really don't recall any negative or overwhelmingly positive feedback. I believed it was the right vote at the time, and I am pleased that it led to what I hope will be positive changes and better support for our downtown."
We respect Krol's position of wanting to give the new leadership a chance to make a difference, but it has not happened. DPI basically mimics the efforts of the organizations referenced by Ward. Ladies and gentlemen: Downtown Pittsfield Inc. is a waste of $50,000 of your hard earned tax money.
The time has come to pull the plug.
A Slab of Prime US Grade-A GOB
Downtown Pittsfield Inc. might be suitably offered as a U.S. Prime Grade-A example of a GOB Production. As an office, it serves a redundant function. As a community service, it provides nothing more than a fuzzy, feel-good patina over the failure of downtown Pittsfield. Except for isolated pockets of success in retail and Arts, downtown Pittsfield has sadly become the place where people are afraid to venture. We won't belabor the point. Take a walk up and down the street in the morning, midday, afternoon, and night and check it our for yourself.
The failure of downtown is, of course, a sympom of the failure of local leaders to rebuild the economy after a series of disasters — all preventable — came together for the decimation. They would include:
* The failure to locate the mall downtown.
* The failure to install a pedestrian mall on North Street, from Park Square to Columbus Avenue or even Lyndon Street.
* The crazy decision to raze all of the historic structures on West Street during "Urban Renewal," which was more like devastation than rebirth.
* The failure to act on replacing GE when the industrial giant pulled out. We lost several businesses, including the Spalding Manufacturing Plant. Instead, we bought fool's gold (Workshop Live, EV Worldwide, etc.). We could go on and on.
THE PLANET's anger — a righteous form, if you must know — stems from travels to cities such as Burlington, Vt., Newburyport, Mass., and Syracuse, N.Y., and many like them, that show how a downtown can be revived and brought back to vibrancy. When our duties force us to downtown Pittsfield, we lament, realizing it doesn't have to be this way.
THE PLANET advocates for a rescinding of its funding as a show of faith by the corner office and the council that they understand the situation of Pittsfield's bedraggled taxpayers.
BIanchi and my Good Friends on the council: Pull the plug. DPI must go.
——————————————————————
PLANET ISSUES OFFER TO FEMALE BOXERS: 'C'MON! SHUT ME UP' for CHARITY
Our over-the-top post on the place of women's sports in the Olympics and in America drew heated comments. Many e-mails were sent to THE PLANET privately. It ran aobut 60-40, with 60 wanting to peel the skin off our backs a ribbon at a time and 40 expressing gratitude that someone would dare "speak the truth" about a can't-touch-this politically correct gender issue, namely, the "feminization of competitive sports" as seen in the Olympic games.
Many of the 60 basically were of this sort: "I know a woman who could bring you to your knees in the ring, but you're too chicken to fight" blah blah and yuckety yuck.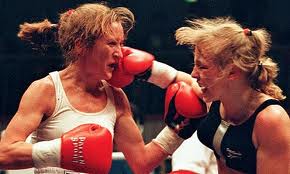 Well, actually, we are not too chicken. THE PLANET will accept any legitimate challenge from any female boxer in our weight class (we weigh 132 pounds as of today) to go three rounds in the squared circle, providing it is for a charity of our choice and of our opponent's. We shall split the proceeds for charity 50-50. It will help if our opponent is pretty.
THE PLANET will commit to nothing more than appearing in the ring, in the venue, provided it is located in Berkshire County at a suitable and convenient time. Others will have to set this event up and handle the logistics, but we shall publicly commit to accepting the fight on those terms.
Our post and our boast started as a joke. Some "got" it (in general, free thinkers, people with a sense of humor, and lovers of satire) and some didn't (the politically correct, feminists, and drivers of Toyota Prius-es). The more this issue was discussed, the more we realize it could be an opportunity to raise money for a good cause while at the same time giving the public the chance to see someone shut us up. Both our friends and our critics would salivate at the chance of such a show.
THE PLANET has Experience in the Ring, Courtesy of Carmen Basilio
We share this: Back in the mid-70s, we worked as a newsman at the Syracuse Post-Standard. For the academic years 1977 and 1978, we also taught as a faculty member of the LeMoyne College English Department. We worked out a few times a week in the LeMoyne gym.
The athletic director at LeMoyne in those years was none other than Carmen Basilio. Baslilo had a locker in the LeMoyne gym next to ours. That's how we met one of our long-time heroes. (From our time as a kid, we loved boxing, especially the Friday Night Fights. Our first sportcasting hero, in fact, was the late, great fight announcer, Don Dunphy.)
As fight fans would know, Basilio won the world boxing championship in two weight classes (welterweight, middleweight), when Boxing Mattered. He beat Tony DeMarco in a classic fight in 1955. Two years later, in his most famous fight, Basilio beat Sugar Ray Robinson for the middleweight crown. The Basilio-Robinson match ranks as one of the sports Top 5 all time fights.
Basilio invited me to his gym on the West Side of Syracuse, where he trained a stable of fighters, including the heavyweight Greg Sorrentino and welterweight Billy Backus, who won the world's title in 1970 under Basilio's handing. THE PLANET worked out at Basilio's West Side Gym and for a time was a sparring partner to Backus. By then, Backus was seven years removed from his title and looking for a comeback. He was all done, but could he ever hit.
Our point is that we have boxing training. We have issued the challenge. Should an opponent be foolish enough to accept, we shall all but assure:
* A great crowd looking for Valenti to be shut up by a woman in the ring
* A great $$ amount for charity
* A sellout crowd, and
* Great entertainment.
Who's on? Come on. Shut us up!
———————————————————————–
QUiCK HITS AND HOT LICKS
Afghan Affront — What the heck are we still doing in Afghanistan, Barack Obama. You ended the Iraqui disaster, but you let Afghanistan linger too long. You have failed to end that disastrous experiment in adventurism, and the country once know as the United States of America has been made a fool, footing a trillion-dollar bill for … this?
Folks, you didn't hear about this, because the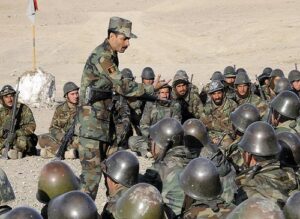 Boring Broadsheet didn't think you should know, but a recent report by the Special Investigator General for Afghanistan Reconstruction has found that several American-funded border police bases in that country have been left abandoned and/or vacated by Afghani troops, who were required to provide the personnel.
Basically, the report says that the upcoming hand-over of border security duties from the U.S. to local forces is a joke. For that, Mary Jane and Joe Kapanski continue to pay almost $6 billion a month.
Each of the border bases were supposed to house and be manned by 93 Afghani troops. The IG found, though, that three of the four bases "were either unoccupied or weren't [being] used for their intended purposes."
The U.S. withdrawal from the Afghanistan tar pit is slated for 2014. The cornerstone of the U.S. exit strategy is the assumption by local troops of virtually all of the country's security needs. This isn't happening, and it will not happen. Rather, we shall remain in the country beyond 2014 in a decided rip-off of taxpayer dollars. The money will continue to pour in to Afghanistan, but the accountability for that money will be nowhere in sight.
———————————————————
TEACHERS UNIONS GO TO BAT FOR SEXUAL PREDATORS
By CAMPBELL BROWN
Special To PLANET VALENTI News and Commentary
(EDITOR's NOTE: This article was first published by The Wall Street Journal, 7/30/12)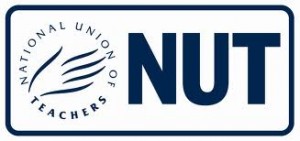 By resisting almost any change aimed at improving our public schools, teachers unions have become a ripe target for reformers across the ideological spectrum. Even Hollywood, famously sympathetic to organized labor, has turned on unions with the documentary "Waiting for 'Superman'" (2010) and a feature film, "Won't Back Down," to be released later this year. But perhaps most damaging to the unions' credibility is their position on sexual misconduct involving teachers and students in New York schools, which is even causing union members to begin to lose faith.
In the last five years in New York City, 97 tenured teachers or school employees have been charged by the Department of Education with sexual misconduct. Among the charges substantiated by the city's special commissioner of investigation—that is, found to have sufficient merit that an arbitrator's full examination was justified—in the 2011-12 school year:
• An assistant principal at a Brooklyn high school made explicit sexual remarks to three different girls, including asking one of them if she would perform oral sex on him.
• A teacher in Queens had a sexual relationship with a 13-year old girl and sent her inappropriate messages through email and Facebook.
If this kind of behavior were happening in any adult workplace in America, there would be zero tolerance. Yet our public school children are defenseless.
Here's why. Under current New York law, an accusation is first vetted by an independent investigator. (In New York City, that's the special commissioner of investigation; elsewhere in the state, it can be an independent law firm or the local school superintendent.) Then the case goes before an employment arbitrator. The local teachers union and school district together choose the arbitrators, who in turn are paid up to $1,400 per day. And therein lies the problem.
For many arbitrators, their livelihood depends on pleasing the unions (whether the United Federation of Teachers in New York City, or other local unions). And the unions—believing that they are helping the cause of teachers by being weak on sexual predators—prefer suspensions and fines, and not dismissal, for teachers charged with inappropriate sexual conduct. The effects of this policy are mounting.
One example: An arbitrator in 2007 found that teacher Alexis Grullon had victimized young girls with repeated hugging, "incidental though not accidental contact with one student's breast" and "sexually suggestive remarks." The teacher had denied all these charges. In the end the arbitrator found him "unrepentant," yet punished him with only a six-month suspension.
Another example from 2007: Teacher William Scharbach was found to have inappropriately touched and held young boys. "Respondent's actions at best give the appearance of impropriety and at worst suggest pedophilia," wrote the arbitrator—before giving the teacher only a reprimand. The teacher didn't deny the touching but denied that it was inappropriate.
Then there was teacher Steven Ostrin, who in 2010 was found to have asked a young girl to give him a striptease, harassed students by text, and engaged in sexual banter. The arbitrator in his case concluded that since the teacher hadn't actually solicited sex from students, the charges—all of which the teacher denied—warranted only a suspension.
Michael Loeb, a middle school teacher in the Bronx and UFT member, calls this a "horrible situation," telling me "if you keep these people in the classroom, you are demeaning our profession."
Parents I spoke with described their tremendous fear about what is happening in the classroom. Maria Elena Rivera says her 14-year-old daughter was stalked by one of her Brooklyn high school teachers (who resigned from his position before the Department of Education decided whether to send the case to arbitration). Today her daughter is in counseling, says Ms. Rivera, and doesn't trust anyone: "It so messed her up. I can't protect her."
Local media have begun to get the word out, yet the stories come and go with trifling consequences or accountability. New York City's schools chancellor and districts statewide must have the power to fire sexual predators—and the final say cannot be that of an arbitrator with incentives to lessen the punishment.
Fortunately, state Sen. Stephen Saland has proposed legislation in Albany to do just this, removing arbitrators' final say while still giving teachers due process and the opportunity to appeal terminations in court. But the buck would stop with those officials in charge of our schools and tasked with protecting our kids: the chancellor in New York City, and school districts elsewhere in the state.
Mr. Saland's initiative has little chance of success without union support—which is hardly assured. "I don't understand how they think this could be a gray area," says Natalie Harrington, who teaches English at New Day Academy in the Bronx. "I worry that if the union goes to bat [against] this, it makes it seem like they will do anything to keep anyone in the classroom."
Michael Loeb still supports his union but says it "treats teachers like interchangeable widgets"—defending all teachers no matter what they have done.
The union has reached a moment of truth. With responsible legislation on the table, the right course of action is obvious. At stake is the safety of kids, the reputation of the unions, and the standing of every good and responsible teacher throughout the state.
Ms. Brown, a former news reporter and anchor at CNN and NBC, recently testified on this issue before the New York governor's Education Reform Commision
—– 00 —–
THE PLANET thanks Ms. Brown for this article.
———————————————————————-
WE SHALL ASK OUR DINNER GUESTS THIS EVENING, "WHAT THINK YOU THE DEAD ARE?" THEY SHALL REPLY, "WHY, DuST AND CLAY. WAHT SHOULD THEY BE?" WE SHALL LOOK TO THE WEST, HOW BEAUTIFUL IT IS VAULTED WITH RADIANT VAPORS.
"OPEN THE WINDOW, AUNT MILLIE"
LOVE TO ALL.