By DAN VALENTI
PLANET VALENTI News and Commentary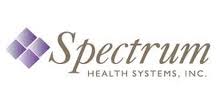 (FORTRESS OF SOLITUDE, TUESDAY, SEPT. 4, 2012) — THE PLANET appreciates the comments directed our way based on our coverage of the council-mayoral rift regarding the Spectrum settlement deal. It was a large undertaking, and we would offer that as Exhibit A that this website, more than any other media outlet serving Berkshire County, cares about the truth and its conveyance. THE PLANET does this work not for money but for public service.
We don't image that Mayor Dan Bianchi, his director of administrative services, Donna Mattoon, or his city solicitor, Kathy Degnan, are pleased with our coverage, but we would hope they see the case we have presented. The feelings of the subjects of these types of stories are t irrelevant. THE PLANET argued the facts. If anyone cares to correct any factual mistakes based on information they have that we don't, we shall be more than pleased to listen.
This story has not been about blame or vindication, although the facts bear out the interpretation put forth by my Right Honorable Good Friends, Jonathan Lothrop, John Krol, and Barry Clairmont. THE PLANET would imagine they feel vindicated, but again, that is irrelevant. Facts are the only relevant matter.
A Call for Statesmanship, with Sherman the Key
We make this appeal directly to Mayor Bianchi and council president Kevin Sherman: "Gentlemen, you must put all feelings aside except the ones that feed your resolve to carry on from this point forward as productively as you can."
The choice is theirs. Sherman has an opportunity to define himself as a leader … or not.
Sherman occupies a wobbly chair, as the chair of Prez always must be. It tilts between a greased axis holding the allowance of unbridled, independent thought of the members on one side and the need to present cohesive collegiality on the other.
That will be difficult, since the council seems to be divided along ideological lines. The lines basically extend back much earlier but can most relevantly be cast as a Ruberto-Bianchi line of demarcation. Councilors are perceived standing on one side of the other. Can Sherman erase that line for the benefit of all?
We shall see.
———————————————————————–
'WHAT THAT TELL YOU, KEMO SABE?' or A JEST
On the lighter side, we share this joke from our good friend Bill Caprari. THE PLANET finds this jest particularly good, for two reasons:
(1) We are, have been, and always will be fans of the Lone Ranger, having taken him as a kind of role model for our public life.
(2) The joke points out how the obvious, how common sense, can often escape those who wish to intellectualize everything.
(3) It's funny as heck.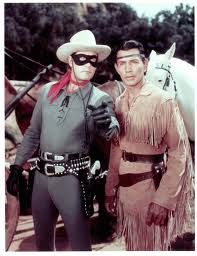 The Lone Ranger and Tonto went camping in the desert. After they got their
Tent all set up, both men fell sound asleep.

Some hours later, Tonto wakes the Lone Ranger and says, 'Kemo Sabe, look
Towards sky, what you see? '
'The Lone Ranger replies, 'I see millions of stars.'

What that tell you?' asked Tonto.

The Lone Ranger ponders for a minute then says, 'Astronomically speaking,
It tells me there are millions of galaxies and potentially billions of planets. Astrologically, it tells me that Saturn is in Leo.  Time wise, it appears to be approximately a quarter
Past three in the morning. Theologically, the Lord is all-powerful and we are small and insignificant. Meteorologically, it seems we will have a beautiful day tomorrow. What's it tell you, Tonto?'

"You dumber than buffalo shit. It mean someone stole the tent."
Thanks, Bill.
Now our next story is about REID Middle School. QUIZ QUESTION — What is the connection between the Lone Ranger and the school? Lunch with THE PLANET is the prize. Send your entries into today!
————————————————————————–
TV STUDIO FOR THE LITTLE GENIUSES AT REID … BUT THEY STILL CAN'T DIAGRAM A SENTENCE
Goodbye, readin' ritin', and 'rithmatic. Hello, additional technological diversion. God help the schools.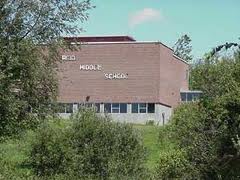 Reid Middle School, where every kid makes high honors because it is good for self-esteem, has installed a TV studio in the building. The studio is a gift of Sabic Innovative Plastics, a bit of community service fluff that companies like this provide to create the illusion that "they care" about the locals. It is their "manna" to keep the community off their backs.
Manna? You remember from your Bible studies, I'm sure. "Manna, n. A food miraculously given to the Israelites in the wilderness. When it was no longer supplied to them, they settled down and tilled the soil, fertilizing it, as a rule, with the bodies of the original occupants." (Ambrose Bierce). Israel has been doing that as a nation since 1948. GE cum Sabics for much longer than that.
More Fun with Video Games: That's What This Studio Actually Means
Back to the TV studio, THE PLANET asks why that would be a priority, when true communication skills — reading and writing, particularly — are at appalling lows? We do like the fact that it will give some student hot dogs a chance to show off in front of a camera, but we would rather see a public speaking requirement for every student as part of a cross-curricular, classroom initiative. We would also recommend a greatly enhanced curriculum in readings at all levels and expository writing.
Yes, we know. We know. The studio is part of the school's "Writing and Media Workshop," as we learned not long ago in a gushing, fawning, puff-fluff piece published as Page One News by the Boring Broadsheet. THE PLANET wonders how  much good talent such as our fellow Newhouse grad Jenn Smith chafes at having to produce such cotton candy.
What the TV studio has to do with writing escapes us. THE PLANET would rather see the kids spending their time filling up notebooks with assignments for essays — not poetry, not short stories, but essays — after sufficient emphasis on mechanics … you know, topics considered unimportant today such as spelling, grammar, syntax, proper punctuation, understanding of the eight parts of speech.
Tell you what, though: This newest piece of electronic candy will degenerate to the lowest level. Kids will use the room, and its new computers, to play video games. We fail to see how that will improve them as writers in a skill they have mastered years ago, as infants.
These young-ins are now in the latter stage of childhood, a condition (reverting to Bierce again) of human life "between the idiocy of infancy and the folly of youth — two removes from the sin of manhood and three from the remorse of age."
God bless the child, because the adults certainly are not.
The simple solution to all of this is to give THE PLANET dictatorial powers as head of the Pittsfield Public Schools for one year. We would lead the league after that 12-month term expires.
————————————————————————-
LET US NOT, AS WILLY ADVISED US, ADMIT IMPEDIMENTS TO THE MARRIAGE OF MINDS THAT SAVOR AND SEEK THE TRUTH. LET US SMOOTH THE WAY, BY EXAMPLE.
"OPEN THE WINDOW, AUNT MILLIE."
LOVE TO ALL.