By DAN VALENTI
PLANET VALENTI News and Commentary
(FORTRESS OF SOLITUDE, TUESDAY, OCT. 2, 2012) — Do you remember the Fats Waller tune, "I'm Going to Sit Right Down and Write Myself a Letter," done also by many other songsters. THE PLANET wonder is this might be one of Lynn Whitney's favorites.
Whitney, secretary to vocational director and assistant superintendent of Pittsfield Public Schools Frank Cote, "won" the bid to receive free construction  of her home, courtesy of slave labor provided by carpentry students at Taconic High School. The evidence so far unearthed suggests the contract was rigged to assure this outcome.
Two New Developments in the Case
There are several new developments that add to the circumstantial case against Cote and Whitney.
First, a close examination of the letter of application Whitney sent to Cote, dated April 25, shows an amazing thing. In this letter, keep in mind that Whitney is answering an ad placed in the Boring Broadsheet by Cote, her boss (!!). That's bad enough, right? It gets better.
At the bottom left-hand corner of the letter is a hand-written notation: "4-25-12 — rec'd — LW". This is written in Whitney's hand, and those are her initials. This means that in sending the letter to Cote, she — as his secretary — sent it to herself!
The letter was typed and received the  same day. That rules out postal delivery. The letter is also typed out as a letter and not an e-mail, and rules out the Internet. So how did Whitney deliver the letter she typed?
Here's what it looks like: She typed out this letter, likely in her office in the school administration building on First and Orchard streets, printed it out, and simply initialed it as received as both applicant and secretary to the person to whom she is applying. What did she do then? Did she yell into the next room, "Frank, my applications is in"? This adds more evidence that strongly suggests that the Fix Was In all the way on this "application" and "won" bid.
Whitney needs to explain: Where and when did she type this letter? On her own time or on taxpayers' time? Also, how did she send it to Cote? In the manner THE PLANET has just suggested?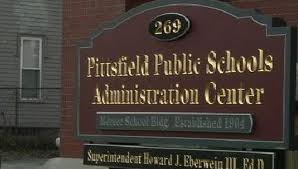 The second new development: THE PLANET has learned that asst. supt. Cote never went through the purchasing department in placing the ad for the THS carpentry work in the Boring Broadsheet in mid-April. Kristen Behnke, the school business administrator who is also a certified purchasing agent, says Cote never went through her office to place the ad. Do you see what this opens up? It opens up the question: How long has the school department allowed this type of unilateral purchasing? How many times has this been done? Is Frank Cote the first person in the school department to make what appears to be an unauthorized purchase?
Time to Stop This in Its Tracks
Ladies and gentlemen, this matter, the school committee had a chance to stop this in its tracks on Aug. 22. It whiffed, actually approving the deal by a 5-1 vote (Mayor Dan Bianchi did not vote). Chairman Alf Barbalunga, Kathy Yon, Dan Elias, Jim Conant, and Kathy Amuso thought this was a great deal. Only Terry Kinnas had a problem with the matter, noting that while Cote's original ad said "no roofing," the first requirement of the contract under which Taconic High School carpenters would work listed, in bold, "Roofing." At that point, Kinnas didn't know Whitney was Cote's secretary.
The very next day, Kinnas visited city solicitor Kathy Degnan as to the legality of the contract not conforming to the ad specs. The eventual end result of this was essentially to invalidate the school committee's vote, rewrite the contract, and send this to my Right Honorable Friends on the Pittsfield City Council, who filed the motion at its last meeting. There is now a third version of the contract between taxpayers, masquerading as the Pittsfield School Department, and Lynn Whitney.
The council will presumably deal with the third contract matter at their meeting on Tuesday, Oct. 9. It could probably kill this silently, if council president Kevin Sherman refuses to put the matter on the agenda. THE PLANET hopes Sherman doesn't back door this. We would like to see a roll-call vote on the validity of the contract, for it would tell us where individual councilors stand: for We The People or for the GOB. Mary Jane and Joe Kapanski are watching this one closely, and a vote in favor of an unethical deal will come back to haunt councilors in November 2013.
All eyes then will be on the council on Oct. 9. This city council under Sherman's leadership will define its character in how it deals with this rotten contract. The city council must do the right thing here, or every member who votes to validate this phony deal will be ousted in 2013. That's not a threat. That's a guarantee.
Actually, there are any number of parties that could void this deal:
1.) Cote and Whitney could regain a bit of lost respect by voluntarily withdrawing from the deal.
2.) Mayor Bianchi, as CEO, could void the deal.
3.) City solicitor Kathy Degnan could rule the contract invalid.
4.) Gordon Noseworthy, acting superintendent of schools, could assert himself, void the contract, and say, "Not on my watch."
5.) The city council could cancel the agreement.
Perhaps this sort of "inside trading" has been ripping off taxpayers for years. That's over. The Cote-Whitney contract, though, is NOW. It exemplifies the corruption that has been allowed to make camp in Pittsfield and calcify, hardening into "ho-hum, business as usual." It provides the perfect case -in-point for a new Pittsfield to make a stand, that this sort of thing will not be tolerated from here on out.
TOMORROW: THE PLANET IS HOT ON THE TRAIL OF MORE DOCUMENTS PERTAINING TO THIS CASE. CHECK FOR OUR EXCLUSIVE THEN! THE PLANET GOT A LOOK AT A LETTER STAMPED "CONFIDENTIAL" SENT TO WHITNEY BY THE STATE ETHICS COMMISSION. IN THE SEPT. 4 LETTER, THE STATE SAYS WHITNEY MUST MEET FIVE CRITERIA TO BE ELIGIBLE FOR THIS CONTRACT. SHE ONLY MEETS ONE. DETAILS TOMORROW. 
————————————————————–
WHAT ARE THE THREE KEY PREDICTORS TAHT TELL US IF KIDS WILL SUCCEED OR NOT?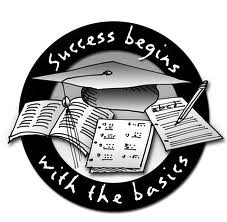 Speaking of performance in the public schools, what are the predictors of student success? Academically, the answer, though simple, has largely been abandoned: Heavy emphasis on reading, writing, and math; study of economics, civics, and home economics; a set of rules that will be enforced and high expectations that come with expectations; an enforced dress code. Successful schools worry less about "self-esteem" and "making learning fun" than in teaching children how to think.
In this regard, THE PLANET beings to your attention a new study by researchers at the Brookings Institute. You may have missed this first time around. This is a story by Annie Lowery, published recently in the NY TImes.
—– 00 —–
A new study by researchers at the Brookings Institution shows that about two in three Americans achieves a middle-class lifestyle by middle age – and delves deeply into who makes it there and how.
Isabel V. Sawhill, Scott Winship,and Kerry Searle Grannis tackled the question of why some children make it to the middle class and others do not, studying criteria that tend to be indicative of later economic success and examining how race, gender and family income come into play.
The study breaks life down into stages (for instance, adolescence) and gives benchmarks for each of those stages (in that case, graduation from high school with a grade-point average above 2.5, no criminal convictions and no involvement in a teenage pregnancy).
They then studied children over time, analyzing whether they met those benchmarks and projecting whether they would make it to the middle class – defined as the top three quintiles of income – by age 40.
Unsurprisingly, the researchers found that success seems to beget success – meeting each benchmark makes one more likely to meet the next. Moreover, the effect accumulates. A child who meets all the criteria from birth to adulthood has an 81 percent chance of being middle class. A child who meets none has only a 24 percent chance.
(Notably, at each stage of life, a person who failed to meet the given criteria had as high as a 59 percent chance of meeting them in the next round.)
The researchers also found that a number of other factors significantly influenced a person's likelihood of making it to the middle class.
Family wealth, for instance, matters a lot. The researchers show that children born to rich families have a 75 percent chance of being middle income or better by the time they reach their 40s. For children born to poor families, the chance is just 40 percent.
Children from disadvantaged families are less likely to be ready for school at age 5, less likely to be competent elementary-school students, less likely to graduate from high school without a criminal record or a child, and so on.
Race matters as well. About two in five black adolescents met the benchmark of graduating from high school with a decent grade point average, no children and no criminal record by the age of 19. About two in three white adolescents did.
The researchers also compared boys' and girls' outcomes. They found that girls are more likely to meet the given benchmarks through childhood, but they lose ground later in life. Boys become as likely to meet the benchmarks as girls do by the time they are in their late 20s, and pull ahead by their 40s.
—– 00 —–
THE PLANET has often advised to young people on achieving success. Here are our guidelines:
1. Stay in school
2. Don't have sex before marriage.
3. Get a job when you turn of job age at 16.
4. Learn how money works.
5. Unplug thyself.
6. Question everything.
7. Show up on time.
8. Keep your word.
9. Accept responsibility for your actions.
10. Work hard at everything you do, even at play.
You can add all the fancy bells and whistles to the public school curriculum (for example, the current love affair with providing kids with "free" laptops and iPads or, as Lee Middle and High School just did, expand Advanced Placement course offerings, as you will read below), but if you do it by sacrificing the basics, the local public school system will continue to turn out far too many kids unprepared for adulthood.
—————————————————————————-
AP PROGRAM AT LEE HIGH SCHOOL SOUNDS GOOD BUT IS IT, ACTUALLY?
The case at Lee Middle and High School to offer more AP courses proves instruction.
The first thing you notice is how school officials use buzz words and cliches to justify the action. Keep in mind that bureaucrats have but one job: creating the perception that they are doing something to improve the organization. It doesn't so much matter if it works, just so long as they appear to be taking action.
LMHS principal Joe Turmel told Catherine Krummey of the Berkshire Beacon, "[Expanding the AP program] is the first step — a gigantic step — in changing the academic culture of this building."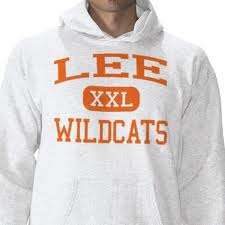 This about that for a moment. Turmel might just as well have admitted: "Without taking dramatic action, the academic culture of this building stinks." Mary Jane and Joe Kapanski of Lee might well ask, "Well, Joe, what the heck have you been doing with our money for the past years, if the culture is that bad?" Bureaucrats, however, count on such complaints being scarce. They know in this time of political apathy, they can get away with whatever they wish and dismiss those who act like they own the government — you know, We The People — as cranks.
Lee Supt. Jason McCandless said, "We have struggled for years in how to empower our AP programs."
"Empower." Superintendents love words like "empower." Students don't need "empowering." They need to buckle down, hit the books, and be given a set of expectations to meet.
Anyway, it's all part of a statewide focus on science, technology, engineering, and math (STEM). Notice how reading and writing don't make the cut, and math not only comes in last, but it's the type of math done on calculators and computers.
Anyone for a pencil and a scatch pad to work out the Final Digit of Pi?
—————————————————————–
SWIFT AS IT MOUNTS, ALL FOLLOW WITH THEIR EYES. STILL, HAPPY IMPUDENCE OBTAINS THE PRIZE.
"OPEN THE WINDOW, AUNT MILLIE."
LOVE TO ALL.
————————————————————————————–