By DAN VALENTI
PLANET VALENTI News and Commentary
(FORTRESS OF SOLITUDE, WEDNESDAY, JAN. 9, 2013) — You've heard the one about the kid who killed his parents and then appealed to the court for leniency because he's now an orphan. It has long been used as a standard definition of chutzpah. Here's one that equals the actions of the orphan.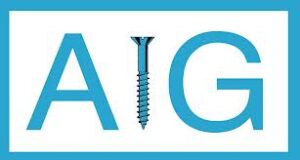 You might remember AIG. You should. Uncle Sam took $182 billion of your money, with a "B", to rescue it from its own greed five years ago during the economic collapse. Many debated the wisdom of the bail out, including THE PLANET. We have long advocated for the full-term economic consequences of debt to be felt on all levels — personal, local, state, federal, public, and private sectors — as the only corrective action that can ultimately save a free-market economy. That's a separate debate.
The fact is, my money and yours saved AIG's hide. Well, with its new life, the company has a board meeting today. Before the shareholders will be a proposal to sue the government over the very bailout that saved the company. 
Chutzpah. Nerve. Balls.
This is odd in the extreme. Didn't AIG just launch a national ad campaign last week with the tagline, "Thank You, America"? The two-week ad campaign was designed to "reintroduce itself after its role in sparking the Great Recession," writes MediaPost, a PR and advertising trade journal. Some thanks. In the midst of this campaign, stockholders will vote on suing the taxpaying suckers who made its survival possible.
MediaPost writes:
with its advertising, AIG is seeking to brand itself as responsible with upright citizens who make good on promises…
There are home page takeovers on sites like Yahoo, a YouTube "roadblock" and print ads in some of the company's largest newspapers. It's also not skimping on TV, with spots set for the NFL playoffs and Golden Globes, along with the premier college football bowl games, "60 Minutes" and leading morning shows.
The company says it's working to help those suffering after the devastating tornado in Joplin, Mo., and recent Superstorm Sandy in the Northeast. Plus, it notes it's the lead insurer for the new World Trade Center in Manhattan.
Employees [in the commercials] hammer home that AIG has repaid taxpayers every cent it received and even made them $22 billion richer.
"We made a commitment to repay and we did — and gave America a profit," one of them says. "Pretty proud of that."
The ad campaign marks AIG's repaying of its debt. Good. Great. The government even made a few bucks in the process, such is the ungodly nature of the AIG cash machine. For all this fairy dust goodness, to even propose suing the government is ridiculous.
—————————————————————————
POLITICIANS, PUBLIC EMPLOYEE UNIONS ARE A TOXIC BLEND FOR TAXPAYERS
One of the most toxic relationships in public life is the one between public employee unions and elected politicians. Poor Pittsfield taxpayers have been bearing the brunt of this toxicity for nigh a generation now.  Recent case in point: The new contract signed by the city with the United Educators of Pittsfield, which adds a pay hike of 16% over three years to an already inflated compensation package.
This toxic relationship has left the city with an unfunded liability in obligation to pensioners of about $400 million. Politicians may assure us all they want that this debt is being managed, but they know the truth: They merely keep putting off the date the bill is due.
On a smaller scale, we can see that crummy relationship at play in the town of Lee, which is in the middle of negotiations on a new health care plan for town workers.
Talks in Nowheresville
The talks have gotten nowhere, and the Lee Board of Selectmen has what it thinks is a motivator: A threat to move its workers to a Group Insurance Commission (GIC) health care plan. This move shows you the extent to which Mary Jane and Joe Kapanski have been screwed when it comes to providing benefits to public employees on their (the Kapanskis') dime. The move to the GIC or a similar cost-saving plan should have been agreed to by all parties as a wise, fair, and even-handed move. Instead, this sane policy is dangled by the Selectmen as a threat and seen by the union as strong-arming.
That's how distorted such negotiations have become. It points out the major flaw in allowing collective bargaining rights to public employees. Public workers will use their collectivity to scare weak-kneed politicians into prohibitively expensive agreements that taxpayers will have to sustain. Moderate and "prudent" policy (to use a word coined by Dan Bianchi), when it comes along, is seen by the two sides as a "threat" or "punishment." In such an atmosphere, The Little Guy hasn't a chance.
The city or town has the right to switch health insurance plans if such a move produces savings of 5% or more for taxpayers. In Lee, the move should be a no-brainer for both parties in the negotiations rather than being used as a bargaining chip to accept a less-favorable (for taxpayers) plan. If collective bargaining cannot reach an agreement within 30 days, a city or town can impose GIC insurance unilaterally.
Through the System, Lightly
The imposition, though, then has to go to a panel. Members of the three-person panel include a representative of the union, a rep from the city or town (supposedly standing in for taxpayers), and a third person agreed to by both parties by a member of neither. The panel examines the plan and its decision is binding on both parties.
Local labor leaders leaders have long spoken out against the GIC, so you know it has to be taxpayer-friendly. That is confirmed when you hear the cluckings of a scared politician who might be put into a position of (ulp!) moving to the GIC option. Lee Town Administrator Bob Nason, who finds himself in that ticklish position, said, "There are many of us who think that the GIC-like plan goes too far …"
Stop right there. In this portion of his remarks, Nason tries to send a secret message to the union. He's speaking in tongues, and it can roughly be translated as, "This is a good plan for taxpayers, but I understand you don't want us to back it."
Nason goes on that the board "needed to signal that we were serious about containing our health insurance."
To which THE PLANET says bullspit! Nason, if you and the board were serious, you would go to the GIC plan immediately, since it's obvious the union is going to whine whine whine, and a lousy vintage at that.
On cue, Ginger Armstrong, president of the Lee Education Association ("It's For The Children!"), piped in that a GIC plan would impose undue "hardships for all town employees." What she means is, "The GIC plan would actually benefit taxpayers, and that might cost me votes with the union."
Ginger, who may have been on the island too long with Gilligan, the Professor, Mary Ann, and the rest of the crew, signals through this statement that the GIC is the only way to go for the town of Lee … if, that is, the bedraggled taxpayers are to have a whiff of a chance.
Already sacred of the political repercussions, selectman Dave "Profiles in Courage" Consolati "If we vote for this GIC thing in the end, I don't think I can support it."
And that is the signal for all the voters in the town of Lee to boot Consolati out of office, should he decide to reup. "We don't think we can support you," is what they will say. It also raises a question about a century old in Lee: How many Consolatis does it take to meddle too much in the public's business.
"Consolati" = Italian in derivation, v., to use one's unearned popularity as a mean of swaying public business in one's own personal favor.
Only by increasing voter turnout can The Little Guy hope to put an end of the nonsense. It's coming. It has to come. Voters in every city and town in the Berkshires must realize what's being done to them. They must shake off their lethargy, climb out of their apathy, and begin to reclaim the Government That They Own.
They are the Owners. Unless they realize that, and fast, it won't be but a few more years until the house of cards that is profligate government comes crashing down. When that happens, THE PLANET will be off in the Cook Islands, in Paradise, toasting the folly.
———————————————————————-
"STAND STILL, AND I WILL READ TO THEE / A LECTURE, LOVE, IN LOVE'S PHILOSOPHY." — JOHN DONNE, "A LECTURE UPON THE SHADOW."
"OPEN THE WINDOW, AUNT MILLIE."
LOVE TO ALL.