By DAN VALENTI
PLANET VALENTI News and Commentary
(FORTRESS OF SOLITUDE, FRIDAY, JAN. 4, 2013) — As those know who have followed our work in print and on the air over the years, THE PLANET has a deep, abiding interest in public education. For example, our strident coverage of the Pittsfield Public Schools has focused on areas of weakness and, more importantly, offered ideas for improving quality while driving down cost. Our bromides or prescriptions for public education need to be tried, and we guarantee they would usher in more success than the current 20-year bomb known as Ed Reform.
Education Reform, left to politicians, has proven to be a bang-for-the-buck disaster for the Commonwealth's taxpayers. The Education Reform Act of 1993 came about because of the worry about public schools coming from three key constituencies: higher education, business, and parents. The irony of this concern is that in the grade schools themselves, all we heard was how great things were. That much, incidentally, has not changed.
Graduating High Schoolers with Diplomas but without Knowledge
Colleges were seeing Massachusetts high schoolers entering college as freshman and unable to complete in even the most basic required courses. Specifically, reading, writing, and math skills were appallingly low. How could these kids have earned a high school diploma, colleges asked, and — given that they did earn one — what could that piece of sheepskin possibly signify? Colleges began instituting what is now a staple for incoming freshman: remedial courses in writing, reading, and math to instill on a crach-course basis the elemental skills that one could formerly, and confidently, assign to high schools.
Businesses also were alarmed. Graduates were entering the work force ill-equipped with even the most elementary social and entry-level skills. That continues to be a critical problem in the Berkshires, where jobs go anting because students lack basic preparation.
Parents were alarmed, because they knew (as they know today, but without the same urgency) their children had just wasted a dozen years that would be near-impossible to reclaim. The other part of the constituency, citizens who paid taxes but had no kids in school, shook their heads as they saw billions of dollars wasted.
Ed Reform gave the politicians what they wanted: An active stance, to make it look like they were doing something. Most of Ed Reform has been a bust — most but not all. One of the things they got right was the introduction of competition to traditional public school education. They didn't go far enough with the competitive thrust, but at least the law allowed for the creation of charter schools.
Charter Schools: A Much-Needed Shot of Competition
To receive a charter, a proposed new school has to go through all manner of hoops and garters, plus a flaming hogshead with real fire. When a school finally receives a state charter, the school finds itself under rigorous scrutiny from the back-room forces of traditional public education, who, of course, want these new schools to fail. Charters operate under the microscope. In comparison, traditional public schools have a free ride, especially in Pittsfield, where an unholy alliance of administration, school board, teachers' union, and timid politicians basically grant the right to print money.
When a school receives a charter, it has the freedom to organize around an ethic or core set of principles. It will set up a curriculum according to its theme. It will introduce teaching methods best suited to meet the core principles. Finally, free from union straightjacketing, it will hire teachers and administrators best suited for this new approach. The emphasis is on competitive academic creativity.
A charter school controls its own budget. It hires and fires teachers and staff as it sees fit. Unlike traditional public schools, which receive more money as performance drops, charter schools are given five years of life, within which they must demonstrate success.
Traditional public schools reward failure. Charter schools reward success.
BArT Wants to Come to Pittsfield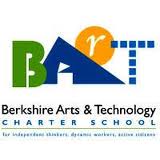 Hold on, folks, because the BArT Charter School, currently based in Adams and enjoying a string of vigorous success, has applied to the Commonwealth seeking to modify its charter. BArT wants to expand into Pittsfield. By making Pittsfield one of the school's core communities, BArT would be allowed to take the cap off of registration limits. BArT currently has 308 students, and more than one third of them (108) live in Pittsfield.
This being Pittsfield, of course, the superintendent — interim cheese Gordon Noseworthy — took one straight out of the GOB playbook. He dusted off Jake Eberwein's fusty letter opposing BArT's request. Cheeseworthy didn't have to change a thing, because, don't you know, The Pittsfield Supt. Has To Be Opposed To Intelligent Reform. Why? Because the Special Interests, including the United Educators of Pittsfield, say he must. It goes without saying, then, that the Pittsfield School Committee unanimously supported Noseworthy's "no" to BArT. Even committeeman Terry Kinnas climbed aboard the Ship of Fools for this one. What is a mother to do?
The Eberwein-Noseworthy Negativity Missive cites two concerns, both easily refuted:
(1) BArT will be a "financial burden."
(2) BArT "hasn't demonstrated sustained achievement."
Sustained Achievement and Financial Burdens
Think for a moment and apply these same two standards to the Pittsfield Public School system in general. "Financial burden?" — Only to the tune of $90+ million a year on bedraggled Pittsfield taxpayers, most of whom do not have children in the system. "Sustained achievement?" — By almost every honest and independent measure, Pittsfield public schools continue to languish near the bottom of the barrel, with the academic dregs. Each year, the solution is "MORE MONEY!" … FOR THE CHILDREN.
Now to BArT and the facts:
* 98% of families who have had or currently have children attending BArT agree that "BArT teachers are caring, skilled, and supportive."
* BArT is a rigorous college prep school with grades 6-12. It has high standards, demands excellence, and helps more students achieve that excellence
* BArT is tuition-free, since it is a public school.
* Only 20% of BArT's students have parents who graduated college. Nonetheless, 100% — all, every — of BArT's students have been accepted into college.
* In 2012, 100% — all, every — of BArT's 10th graders were proficient or advanced on both the ELA and MCAS exams. 100& — every, all — of BArT's 10th grade students passed their MCAS science exams, one of only four districts (out of 393 districts in the state) to achieve this result.
* The Massachusetts Senate recently honored BArT for "breakthrough student gains."
More Kudos for BArT's Performance
In 2012, BART's composite performance index (a measure of how all students are progressing in the school) in both English and math was higher than the state's in every grade level: in aggregate, for special education students and for low-income students.
In 2012, 100% of BART 10th grade students were proficient or advanced on both math and English MCAS exams.  These students demonstrated tremendous academic growth at BART, placing them among the top districts in the state.
In 2011, BART received national recognition from the US DOE-funded New Leaders for New Schools' EPIC program for the academic growth of our students – only 18 charter schools (out of more than 5,000 nationwide) received this distinction.
While only 20% of BART graduates have a parent who graduated from college, 100% of all BART graduates have passed at least one college course and have been accepted into college before graduating from high school.
BART was ranked in the top 5% of schools in Massachusetts for raising student achievement in English and the top 6% for raising student achievement in math based on the Spring 2011 MCAS exams. 
BART was the only school in Berkshire County identified as a "high growth" school for both English and math in each of the last three years.
In 2011, BART had a greater percentage of students who earned "Proficient" or "Advanced" on the state MCAS exams than our two major sending districts in every tested subject – English, math and science.
Family Satisfaction
BART families know what it takes to achieve these successes. In a survey completed in the spring of 2012:
98% of families agreed that BART teachers care about their children.
98% of families agreed that BART teachers have the same goals for their children.
96% of families agreed that BART teachers make learning interesting.
Dissemination and Collaboration

Throughout the year, BART participated in a variety of dissemination efforts, including:
Collaboration with local district principals to share best practices:  In the 2011-2012 school year, the school's principal, Ben Klompus, led the Berkshire County Principals' School Leaders Network, a group that meets monthly to strengthen principal development through a research based, peer led, professional learning community.  During these meetings, Principal Klompus has had the opportunity to share BART's practices around teacher supervision and evaluation, data-driven instruction and student advisory.
Berkshire Compact for Higher Education:  Executive Director Bowen participates with the compact, an affiliation of Berkshire County educational, business and political leaders working to expand college access and aspirations so that all Berkshire County students can attain a k-16 education.
Principal Klompus is on the Faculty of the Readiness Center at MCLA and teaches classes on using data in instructional planning and the creation of powerful learning environments.
Principal Klompus led a presentation with BART's High School Data Team (Sean Keogh, April West, Anna Bean, Alexis Dekel, Eric Trumble, Peter Thompson) at this June's Data Wise conference at Harvard University, sharing the results of a case study that explored strategies to improve student performance on PSAT and SAT exams.
MCPSA:  The school's executive director continues to serve on the board of the MCPSA, where she is a member of the Innovation and Excellence Committee, the committee that supports the collaboration and dissemination of best practices of charter schools across the state.
Science instructor Miles Wheat is participating in a state planning group to develop best practices in science instruction and assessment.
Julia Bowen spoke at the Norman Rockwell Museum in a forum, Educating Our Next Generation
Alexis Dekel leads professional development for local math and science teachers as part of a grant with MCLA.
Julia Bowen is one of two "Leaders in Residence" for the MCPSA's new "Communities of Practice", in which she facilitates professional development for charter school leaders statewide.
BART was featured in an article published by the Wallace Foundation on our arts program and extended learning time, part of the Foundation and Mass 2020's efforts to expand learning time at the state and national levels.
BART was included in a best practices study by New Leaders for New Schools' EPIC program that examined organizational structure.
This is the school, remember, that Eberwein and now Noseworthy claim has not demonstrated sustained academic success. That, my friends of a lie — a deliberate, bald-faced lie.
More Competition is a Good Thing for Traditional Public Schools
THE PLANET welcomes the infusion of competition into the hide-bound arena of public school education, especially in Pittsfield. We love the way a charter school takes the traditional notions of "pubic education" and puts them into the Vitamix, set on "high."
A charter school can be seen as part of the growing "school choice" movement. Parents, unhappy with a city's schools, have the right now to take their business elsewhere. Ask yourself, if Pittsfield schools were as great as the administration, teachers, school committee, and mayor would have you believe, why does the city hemorrhage about $3 million each year from parents who have had enough of Pittsfield and take them elsewhere?
Keep in mind that charter schools take no money out of public education. Charter funding in Massachusetts is determined by state law. The state simply transfers per-pupil state aid from the school district to the charter school. The money stays the same. It's simply allocated differently. Charter schools keep not a single dime out of an area's public school system. A charter school IS a public school.
Also keep in mind that a charter school receives less money per-pupil than a traditional public school. Moreover, by allowing BArT to set up a Pittsfield campus, the transferred money directly stays in Pittsfield itself. Thus, there is absolutely no financial argument to make against charter schools in general or BArT's request to move to Pittsfield in particular.
THE PLANET appeals to the state department of education to take Noseworthy's letter and use it in one of the rest rooms as extra T.P.
The Commonwealth should say "Yes" to the people of Pittsfield. The Commonwealth should say "Yes" to BArT's request to come to Pittsfield.
This link gives you more information on BArT: http://www.bartcharter.org/wp-content/uploads/2012-Renewal-Application-No-Appendices.pdf
————————————————————————-
"NOW ALL IS DONE; BRING HOME THE BRIDE AGAIN / BRING HOME THE TRIUMPH OF OUR VICTORY." — EDMUND SPENSER
"OPEN THE WINDOW, AUNT MILLIE"
LOVE TO ALL.