By DAN VALENTI
PLANET VALENTI News and Commentary
(FORTRESS OF SOLITUDE, WEDNESDAY, MARCH 6, 2013) — This is the time of year when we begin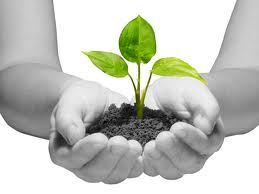 thinking spring. THE PLANET saw the first daffodil spear — several of them, actually, this morning. They had punctured their way through the soil after a long winter's rest, ready to bloom into new life. This is the annual reminder we all receive to continue to grow, to reach, to prosper, and the flower. This is an unrelenting psycho-spiritual need shared by all but fully explored as a life's purpose by only a few. Be the flower. Push through the dirt. Reach for the sky. Take in the sun.
Now that our mini-homily is done (and without a collection!!), THE PLANET gives you a preview of Thursday and Friday's columns. They have to do with the working of city government, specifically, the continued disconnect between city side and school side. We have an exclusive for you, a case-in-point example of where the school department was, as Candid Camera's Allen Funt used to say, caught in the act of being itself. The school department snubbed a good-faith attempt by the Pittsfield City Council's Finance Subcommittee on an initiative pertaining to city finances. Sounds like dry stuff, until you read about the actions of the cast of characters and realize that this is a department (PPS) that controls $90 million (70%) of the overall $133 million budget. The matter will come to a head on March 13 and will likely play out until after the debate is over for the municipal FY14 budget.
You won't want to miss this PLANET EXCLUSIVE. Our two-part series begins Thursday and concludes Friday.
————————————————————————————
A NEW OCD CZARINA IS ON HER WAY … SO THEY SAY (CAN'T PROVE IT BY CITY's ARCHAIC WEBSITE)
Now that the Feds lists Pittsfield as an "entitlement city" (trust us, it's not High Honors on the Herberg Honors List), we need to pay close attention to Mayor Dan Bianchi's reputed hiring of a new director of the Office of Community Development. She hails from Sacramento, Calif.
Want to know about Sacramento? Check out this prior edition of THE PLANET:
A Thought Experiment
THE PLANET pretended we knew nothing about this and conducted a thought experiment. We also pretended we were a business that was considering Pittsfield for expansion. We went on the city's web site. We tried to find information on what would be a key hire as far as we, the expanding business, was concerned.
THE PLANET went to the link for OCD. Nothing there about a recent hire, only the listing for Bonnie Galant as "acting director." Oh yeah, that and a puff adder about how "this is an exciting time in the City of Pittsfield." When has it not been, according to "official Pittsfield."
Okay, so caught up in the "excitement," Mr. Businessman looked for an e-mail address so he could send a message to Gallant, the mayor, or anyone else who might be faintly in charge. Almost four years after THE PLANET brought this issue four-score front-and-center in a mayoral primary debate, asking why there were no e-mail addresses to make communication with the city easier for citizens, constituents, and people like Mr. Businessman, you still can't find an address, except, mysteriously, for my Right Honorable Good Friends on the city council. Tell me: Should this encourage or discourage Mr. Businessman?
Mr. Businessman, who knows that the first part of due diligence is to perform such anonymous scouting when considering a potential location (which is why he didn't just pick up a phone), then went to the mayor's page, where he found a link reading "News Room." Surely he'd find current information there.
When MB went to the news room, he found 14 press releases, the most recent of which was dated April 6, 2012.
There is no way to measure the damage from something as seemingly this "small." Not having up-to-date e-mail addresses probably keeps many calls from ever being made, and there won't be any way to measure it. This is an example of the Silent Death the failed leadership of Pittsfield government has wrought upon the city.
Just for the sake of saying it, a hypothetical Valenti Administration would immediately order valid e-mail address for every city official mentioned on the website. An RFP for a website redesign wouldn't be far off.
—————————————————————————————-
PRIVACY CONCERNS CONTINUE TO ABOUND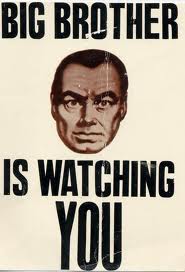 When we discussed the legislation being co-sponsored by 3rd Berkshire Rep. Tricia Farley-Bouvier, D-Pittsfield, we found the large majority of those expressing a point of view agreed with us that the bill — which would study adding a pay-as-you-go mileage tax on all Commonwealth motorists — agreed with us that the bill was a dumb idea.
One of the major concerns that TFB failed to address were those related to privacy. Most of us immediately grasped the threat to personal privacy that would come from putting a state-ordered GPS system in every vehicle. Then we came across this item from the Associated Press:
—– 00 —–
LITTLE ROCK, Ark. (AP) — Little Rock may not be a likely terrorism target or a gang crime hotspot, but the Arkansas capital has decided to follow the example of high-security cities by expanding electronic surveillance of its streets.
A police car with a device that photographs license plates moves through the city and scans the traffic on the streets, relaying the data it collects to a computer for sifting. Police say the surveillance helps identify stolen cars and drivers with outstanding arrest warrants.
It also allows authorities to monitor where average citizens might be at any particular time. That bothers some residents, as well as groups that oppose public intrusions into individual privacy. The groups are becoming more alarmed about license plate tracking as a growing number of police departments acquire the technology.
In Little Rock, even some city officials wonder about keeping data on drivers' movements.
"It bothered me particularly if someone wasn't guilty of a crime or didn't have any active warrants or hadn't committed a crime," city director Ken Richardson said.
—– 00 —–
 It is the probability of misuse that should keep this type of massive data collection out of the hands of the police, the criminal justice system, and government. Those who advocate for more encroachment in privacy by citing the tired "terrorism card" will say that similar information is already in the hands of government. This, we counter, puts forth evidence then why the new measure is not needed. Government can harvest all sorts of data now. THE PLANET sees no need to make it easier by giving them more.
—————————————————————————-
"Held in a lunar synthesis, / Whispering lunar incantations / Dissolve the floors of memory / And all its clear relations / Its divisions and precisions, / Every street lamp I pass / Beats like a fatalistic drum, / And through the spaces of the dark / Midnight shakes the memory / As a madman shakes a dead geranium." — T.S. Eliot, from "Rhapsody on a Windy Night."
"OPEN THE WINDOW, AUNT MILLIE."
LOVE TO ALL.