By DAN VALENTI
PLANET VALENTI News and Commentary
(FORTRESS OF SOLITUDE, GOOD FRIDAY, MARCH 29, 2013) —First, to everyone out there, THE PLANET wishes a blessed Easter Weekend on this holy and solemn day of the Christian calendar.
Second, in honor of the day, we shall keep today's PLANET brief and to the point, sharing a few quick items of interest.
Third: Go Orange! THE PLANET's Orangemen, the men's basketball team from Syracuse University, has done its alums proud with a late-night thumping last night of No. 1 seed Indiana. Elite Eight is a win, no matter what happens from this point onward.
Fourth, everyday, the headlines reflect it. The police blotter spills with it. And that's just a fraction of what's really hitting the increasingly mean streets of Pittsfield. While the mayor continues his siesta, on Monday you will want to tune in for a PLANET exclusive as we analyze the crime situation in the city of Pittsfield in a way that you haven't seen before. Using governmental statistics, we will share the irrefutable evidence that shows not only how but where and some of the why that the city's crime rate is increasing and expected to rise.
Happy Easter, all!
———————————————————————–
THE ON-FIELD CONSEQUENCES OF TAILGATE-GATE
You remember Tailgate-gate, where the Taconic Football coaching staff "didn't" take its senior footballers to a college football game and binge drinking "didn't" occur not only with the blessing of but the encouragement and participation of the coaching staff. No one got sloshed that day. Parents did not place their children into the hands of so-called adults, only to be given a golden brew with a white head.
That's the white-wash the school wants you to believe after its officers "didn't" place these kids in alcoholic danger. Because none of this ever happened the way we exclusively reported, the coach and his staff were canned.
Choice Down to Three: Klein, Garvey, and Ziter
Well, the Taconic grid program looks to get back on schedule. The school has narrowed down the job of head football coach to three candidates, according to our inside source, "Red Grange." We present the three along with a brief scouting report. Oh yeah, and don't tell anyone. You're not supposed to know, as the Pittsfield School Department and THS are treating this like the atomic secrets pre the Rosenbergs. It's laughable, isn't it, that THS handles this process like the State Secrets but the PSD will waste $1.3 million on a study of what to do about replacing the current building.
1. Ben Klein — He's a teacher at Herberg Middle School. Young and inexperienced. Thinks #32, Jimmy Brown, was a soul singer.
2. Bill Garvey — He's been associated with the past three THS football staffs. Great guy, according to Red,  but "wasn't able to effectively influence the nonsense that has been Taconic football for years."
3. Jim Ziter — Has coached youth football for eight years. He has experience running football programs. He has never been a high school head coach, but he was an assistant with PHS, Taconic, and St. Joe. Ziter works for the city as a fireman.
According to an insider, during the interview process, "Nothing was said about Tailgate-gate." Sure. It "never happened." The school is expected to announce the new head coach either today or Monday.
——————————————————————————
BELIEVE IT OR ELSE: NEW PITTSFIELD SCHOOL SUPER TO PULL DOWN MORE THAN $200 GRAND A YEAR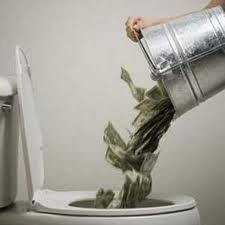 On Wednesday night, the Pittsfield School Committee did it again. It handsomely rewarded the new superintendent-elect, Jason McCandless, who has yet to put in an official hour in the PSD. McCandless, currently the Lee school superintendent, makes in the neighborhood of $108,000. Of course, the school committee thought that the Pittsfield-unproven McCee should rate a huge bonus and thus awarded him a contract worth $157,000 — a raise of $51,000! The total compensation package is said to be worth $204,000 including benefits.
Instead of saving Pittsfield taxpayers $30,000 or so and given McCandless $120K, say, the school committee shot the works. The vote was 6-1, with Dan Elias voting against, saying the compensation package was too costly for taxpayers.
This, our dear friends, is why Pittsfield taxpayers are up spit creek:
* $100,000 give away for Spectrum-gate;
* $1.3 million to study what to do about Taconic High School;
* A $51,000 raise to an employee who has yet to serve his first day;
On and on the hit parade goes.
The end is neigh. The beginning awaits.
——————————————————————————————-
"Signs are taken for wonders/ "We would see a sign!" / The word within a word, unable to speak a word, / Swaddled with darkness. In the juvescence of the year / Came Christ the tiger …  — T.S. Eliot
"OPEN THE WINDOW, AUNT MILLIE."
LOVE TO ALL.