By DAN VALENTI
PLANET VALENTI News and Commentary
(FORTRESS OF SOLITUDE, MONDAY, MARCH 18, 2013) — No we did not drink any green beer yesterday, although we actually did see a Toyota Prius without an Elizabeth Warren bumper sticker — another sign that Armageddon is nigh. Shock and panic could neigh have ensued, but we kept our senses!
QUICK HITS AND HOT LICKS
* 'Clean Up After My Mess, Sucker' — In the community block grant "Gimme Grab," which THE PLANET discussed last week, Berkshire United Way made a pitch for funding for taxpayers to help

fertile females to keep their legs together — as if that's our responsibility. The city need to invest more taxpayer dollars into programs that address the high teen pregnancy rate and also youth illiteracy, the United Way claimed.  Do you see the disconnect? Why is it always the taxpayer's problem to 'encourage" personal responsibility in young adults — or any adults for that matter? No one is able to answer this question honestly. As long as Pittsfield keeps rewarding young girls for getting pregnant out of wedlock with taxpayer handouts for everything from shelter to Pampers, they will continue their irresponsible behavior. They will make more on handouts than by working. The simple, least costly, and most effective solution to this ridiculous situation, of course, is to make adoption easier for couples who wish to have children but can't on their own. If a "preggers" girl cannot through her personal support network provide for a child and demonstrate that with doubt, that child should be surrendered for immediate adoption. As for youth illiteracy, didn't we just hear last Wednesday night how well everything was in the two city middle schools. What literacy problem, we ask?
Changing of the Guard — Time catches up with all of us. The latest example is the resignation of former mayor Remo Del Gallo as a voting member of the community development board. Former Ward 2 councilor, our Right Honorable Good Friend Lou Costi, steps up to succeed Del Gallo. Remo's are large loafers to fill. Costi had been an associate member of the board.
Mattoon on Her Way Out — Donna Mattoon, who serves as Mayor Dan Bianchi's director of administrative services, has announced her resignation. She will be taking a job with IBM in New York. Mattoon's resignation comes suddenly and no doubt will (a) surprise many in city hall and (b) set off a mad scramble to fill the position. It's hard not to see this as a setback for the mayor. Mattoon has been more than just an adviser or a chief of staff. She has served Bianchi as a power behind the throne. Some in city hall call her the co-mayor. In any case, we wish her well in her new job. Bianchi will best be served by hiring someone who is not only competent (goes without saying) but also more than just a "yes" person. A man in a position of power needs that more than he might realize.
Just Legalize It; It's Only a Plant — Speaking of the community development board, they are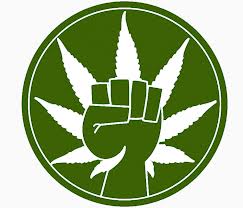 considering zoning changes to accommodate marijuana treatment centers in Pittsfield. Apparently, the board does't realize that we already have many such centers set up via the open drug trafficking going on in the middle and especially high schools, in front of administration, staff, and police. Voters legalized pot for medical purposes in the last state election. THE PLANET recommends the ultimate short-cut: Let's just assume city's rights (a legal concept we just made up) and unilaterally declare marijuana legal in Pittsfield. It's Mother Nature, man. What's the harm of a plant that helps people relax and eases pain?
Spring is Coming, and So is Springside — The once august Springside House, allowed to deteriorate into something resembling the residence at 1313 Mockingbird Lane (Herman Munster's house), may be coming into some TLC. Members of the Friends of Springside, parks department director Jim McGrath, Mayor Bianchi, Ward 1 Councilor Christine Yon, and the community development department are teaming up to pursue a $30,000 state grant that will allow a full engineering and architectural assessment of Springside House. A range of options on general and specific restorations will be generated. Here are some informational links on the project:
MHS Grants

Springside House & Park Educational Plan Draft Proposal

recent developments via Springside Park newsletter
THE PLANET supports this effort. The Springside House is a fabulous Pittsfield treasure. It deserves a full and thoughtful restoration.
Homeowners,  Beware of Scams —Register of Deeds Patsy Harris has sent out information about two scams that target local homeowners. In the first scam, homeowner receive a notice that they may be eligible for mortgage relief. Harris recommends that anyone receiving such a solicitation should notify the Attorney General at (413) 784-1240 (Springfield) or (617) 727-2200 (Boston). The second scam comes from a business called Property Transfer Service. This company offers to obtain a copy of the homeowner's property deed for a fee of $83. Harris says her office provides deeds to homeowners at less than $3 a copy. Deeds may be requested at the Registry at 44 Bank Row, Pittsfield, by phone at (413) 443-7438, or downloaded and printed for free at masslandrecords.com. Any questions? Contact Harris at (413) 443-7438 x12 or by e-mail at Patricia.Harris@sec.state.ma.us.
Amuso, Noseworthy Present a Croc— One of the great fictions in Pittsfield is the viability of the
School Building Needs Commission, a floundering collection of individuals who get their name on the letterhead and apparently are content to let it rest at that. As "leaders" of the committee, school department interim supt. Gordon Noseworthy and school committeewoman Kathy Amuso reported to the city council that "all is well, great, fantastic, and right on target." They didn't use those words exactly, but the sentiment was there. In fact, this Sad Sack of a committee has led to numerous delays into the process of deciding what to do about Taconic High School. Under their "direction," the commission has proven tone deaf to community needs, recommending that the new vocational program drop auto body and metal fabrication. Noseworthy can cite the excuse, "Hey, I'm just a coat holder," but Amuso has to admit to a colossal failure, letting down students, local businesses, and taxpayers. As a member of the school committee and a long-time local, it's her job to be in touch with the community on such an issue. She should also admit that the building needs commission is a farce. It has met three times in 14 months, simply to rubber stamp whatever the school department wants. Amuso should have admitted to the city council that the commission is a joke, that it doesn't care about pubic input, and that it's run as a wholly owned subsidiary of the schools, citizens be damned. Noseworthy is on his way out with the new super taking over on July 1. We don't have to worry about him much longer. As for Amuso, her poor showing as a member of both the school committee and the building needs commission should result in her defeat in November — should, that is, she should have the nerve to run for re-election.
15 and Counting — Incidentally, the 15 vocational programs approved by the Pittsfield school committee are auto body, carpentry, cosmetology/barbering, culinary, early childhood care, electrical, engineering, graphic communication, horticulture/landscaping, health and medical assisting, information support/networking, manufacturing-machine tech, metal fabrication, and office technology. And Jerry Mathers as The Beaver.
—————————————————————————
"For the beginning is assuredly / the end — since we know nothing, pure / and simple, beyond / our own complexities." — William Carlos Williams
"OPEN THE WINDOW, AUNT MILLIE."
LOVE TO ALL