By DAN VALENTI
PLANET VALENTI News and Commentary
(FORTRESS OF SOLITUDE, THURSDAY, MARCH 28, 2013) — Quick Hits and Hot Licks, served today with a nice St. Esteph medoc 1960, will, we trust, go down rather well with today's hot-plate items.
Francis: Telling It Like It Is — Prior to his election as Pope Francis, Cardinal Jorge Bergoglio
made a speech in which he roasted the Roman Catholic Church for being "stagnant" and "self-referential." If THE PLANET had been there, we would have given him a standing O. Word of Bergoglio's stunning speech came in a magazine article written by Cardinal Jaime Ortega of Havana, Cuba. Begoglio said the Church need to look outside rather than inside, or it would become what it has become: sick. "The evils that, over time, occur in ecclesiastical institutions have their root in self-referentiality, a kind of theological narcissism," Bergoglio said, adding that whoever became the new pope should be "a man who … helps the Church move from itself toward the existential outskirts." In no way can we imagine Josef Ratzinger (Benedict XVI) or Karol Wojtyla (John Paul II) coming close to those sort of speech. If they had done so, perhaps the Church would be closer to living up to its ideals instead of having allowed itself to be run (and overrun) by corrupt, ignorant, ossified, "self-referential" old men known as the Curia. Viva Francis.
Telling It Like It Ain't : Amuso — "We are in a bit of a holding pattern." That's how Kathy Amuso, co-chair of the school building needs commission and school committee member, phrased her group's fiddling, diddling, daddling, and doodling on the fate of Taconic High School. It was like Capt. Smith announcing to the passengers on the Titanic, "We have taken on a little bit of water." Amuso essentially blamed the state Department of Elementary and Secondary Education for the lack of progress thus far. Actually, the blame lies within her group generally and with her lack of leadership specifically. With a handful of exceptions (Chuck Vincelette, Ellen Kennedy), the commission has been staffed with too many of the "usual suspects" (Krol, K. Yon, Massimiano, J. Cote, etc.), GOB types, and wannabes who love seeing their names on the letterhead but don't care to roll up the sleeves and get to work. Just to study what to do about Taconic, the city wants to spend $1.3 million of your tax money. The city will pay a project manager $350,000, an architect $800,000, $100,000 for environmental and testing, plus $50,000 for the dreaded "other." That's just to produce a set of plans and options, without a single brick being laid.
New City Website A Step Up — The City of Pittsfield's new website has one feature that THE PLANET
has been pushing for several years: e-mail addresses. That is good news. If you click on a city department, you will get a description of the office. To the left, you will find hot links, and at bottom left, the key contact, with mail address, phone, FAX, and e-mail. The e-mail links are especially helpful, and it has long been a gaping hole in the city's web presence. On our first (albeit quick) tour of the new site at cityofpittsfield.org, THE PLANET found the website an improvement. However, the site has inconsistencies. We wonder, for example, why there are no e-mail addresses for the "City Schools" link.? Also, why, when you click on "Mayor's Office" under the "Government" tab, is the "contact" link inactive? Why, as one of our correspondents pointed out, when you click on the master plan, nothing happens? Click on the mayor's "staff" link, and you will not find one e-mail address. The listing for "Boards and Commissions" does not include e-mail address or hot links. There are no e-mail addresses for the police department, including chief Mike Wynn. In addition, the site is slow to load. The website is better than what the city had, but we hope it's a work in progress — that is to say, if this is the finished product, it might be "back to the drawing board" time.
Look Down Upon Your Son — The revived Ecumenical Good Friday procession, which hits Pittsfield streets on tomorrow, will not, as rumor has it, feature Dan Valenti carrying the cross through the streets of Pittsfield. Insiders, players, local tattlers, and twitchy GOB-types have been discussing how Valenti might use the occasion to rehearse his alleged upcoming mayoral campaign. Those who have been trying to draft Valenti for a run at the corner office say that the GOB would turn such an effort into a "crucifixion" that would make Kinnas Kangaroo Kourt look like hippity hop to the barbershop. We don't know about that, but if that occurred, we would call it a "crucifiction."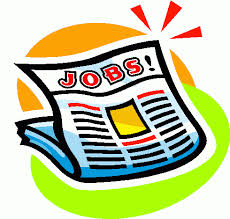 BCC's Berkshire Enterprises: A Program that Works — Let's list them: 1Berkshire, Berkshire Enterprises, Berkshire Chamber of Commerce, Berkshire Visitor's Bureau, Berkshire Creative, Berkshire County Regional Employment Board, Berkshire Film & Media Commission, MassDevelopment — We could go on and on and on and on. As the joke has it, each of the innumerable "jobs creation" and "economic development" agencies that have popped up like poppies in Flanders create two jobs, guaranteed: A con job and a snow job. Of the lot, Berkshire Enterprises has actually had some success. BE has helped small business owners establish a beachhead and have a go in the Dreaded Private Sector. That's why we applaud Berkshire Community College's new partnership with 1Berkshire. Berkshire Enterprises is an experiment of BCC's Office of Workforce Development, and it has been successful. Since 1989, BE's graduates have begun 37 businesses that have given jobs to 96 people. THE PLANET wishes BE much continued success as it moves into the old firehouse, Central Station, on Allen Street. (Let's add full disclosure here: THE PLANET is a faculty member in BCC's English Department). We only hope that the molasses of bureaucracy that flows gummily through the corridors of 1Berkshire follows a wide berth about BE.
Breakfast of Champions — Those looking for an early start to their day might consider Mad Jack's BBQ at 295 North St. At its most recent meeting, the Pittsfield Licensing Board approved a plan that will allow Mad Jack's to begin serving alcohol at 10 a.m. instead of at noon. THE PLANET recently enjoyed a delicious lunch at Mad Jack's with our good friend Mike Ward. Ward washed his ribs down with ice tea. THE PLANET quaffed on black coffee, the perfect compliment to our veggie burger.
Extremism, 1956 Style — Finally, we share this delightful bit from our current read, a book titled Ike &
Dick: Portrait of a Strange Political Marriage by Jeffrey Frank. In the 1956 presidential race, Dwight Eisenhower ran as the incumbent against his opponent from 1952, Adlai Stevenson. Frank writes: "Outwardly, the 1956 campaign was remarkably free of substance; the comedian Mort Sahl's routine that year included the observation that 'Eisenhower stands for "gradualism." Stevenson stands for "moderation." Between these two extremes, the people must choose.'" Rather sounds like the choice voters had in 2011 in the city of Pittsfield: Dan Bianchi or Peter Marchetti: "Moderation" versus "Gradualism," which is a choice destined to produce fence sitting at its mildest and devolution at its worst.
————————————————————————-
"The barberry fruit sticks on the small hedge, / cold slices the same crease in the finger, / the same thorn hurts. The leaf repeats the lesson." — Robert Lowell
"OPEN THE WINDOW, AUNT MILLIE."
LOVE TO ALL.