By DAN VALENTI
PLANET VALENTI News and Commentary
(FORTRESS OF SOLITUDE, WEDNESDAY, MARCH 13, 2013) — Our praise of the anti-smoking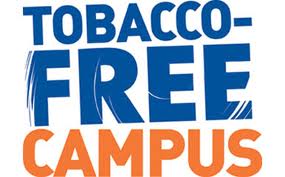 initiative at BCC met with much scrutiny, judging by the numbers and the comments. On campus today, we found unanimous support for the ban, and although our "walking survey" can by no means be considered scientific, it is an indication that 2013 is not 1958, and people have come to expect being able to breathe freely in public places.
We did receive a couple of letters to the editor, one in support and one against:
Dear Mr. Valenti
I find it highly hypocritical of you to support the non-smoking policy at BCC while at the same time you are pictured in a current magazine article smoking a cigar. Which is it? Do you have the authority to tell students to stop smoking when you have one of your prized cigars ablaze? The picture by the way makes you look like a mob boss. Nothing personal of course. — Name Withheld by Request
And this one:
Dan,
We agree completely with the decision by the faculty and administration at BCC to ban all smoking. More and more campuses are going smoke-free across the U.S. In July 2010 420 college campuses were smoke free. A year later the number had risen to 530. As of January 2013 the number is 1,129 (Source, Americans for Nonsmokers' Rights). This number is rising rapidly because of the "growing social norm supporting smoke-free environments."
The strongest points you made are favorites of ours: (1) the insidious nature of second-hand smoke and its demonstrable ability to kill just as quickly as the original smoke coming from the cigarette and (2) students were no observing the 20-foot ban of smoking near buildings. We applaud your efforts in this fight. During spring semester last year, we saw you in action. There were three students smoking away on the quad in front of the library. We had earlier pointed out the policy of smoking near buildings but they ignored us. You were coming out of the library, saw the "discussion," and you took one of the cigarettes and ground it into the ground. The other two followed suit. That was so cool. I'm sure you remember. — L.F.
—– 00 —–
First, we thank our two letter writers plus all who weighed in on the issue. Allow THE PLANET a brief reply to each letter.
TO NAME WITHHELD — Why is it hypocritical, to be pictured smoking a cigar off campus? We have NEVER lit up a cigar, a pipe, or anything while on campus. To the contrary: We have acted to enforce existing rules to protect non-smokers. The other thing to add is that the picture is posed, and the cigar is a prop. In other words, it's staged. THE PLANET doesn't typically sit in a chair in front of city hall dressed in a suit and smoking a cigar.
Moreover, our cigar smoking is limited to an infrequency that assures enjoyment. We smoke only quality, hand-made sticks made with 100% pure, cured, long-filler tobacco. Cigarettes, on the other hand, are made from the chopped up plants rejected for premium use. Moreover, cigarettes are then treated with a long list of chemicals and poisons that create addiction and health problems when ingested inside the human body. Arsenic is one such ingredient. Premium hand-made cigars prohibit such poisoning. When you smoke premiums, you are smoking a plant, Mother Nature.
Like Bill Clinton, we don't inhale our premiums. We don't smoke inside, and we don't smoke where there are others around. We are, in short, highly selective about where, when, and what we smoke.  As for the "mob boss" dig, no offense taken. Typecasting. 
—– 00 —–
TO L.F. — We do remember that incident. And lest people get the wrong idea, please note that in our duties as a faculty member, we are much more concerned about the behavior of our students within the classroom than without. In other words, we don't go around the campus deliberately looking to, literally, put out fires. However, when we see blatantly, selfish, in-your-face smokers bullying non-smokers, we will speak up. Thanks, also, for the website. It is new to us, and we found that it contains a ton of great information. The link is http://www.no-smoke.org/goingsmokefree.php?id=447.
A Time for Education … and Facts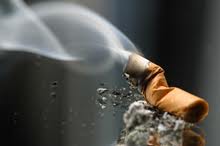 While on the Americans for Nonsmokers' Rights, we learned some interesting facts. We present this digest of the most important:
The number of campuses going smokefree and tobacco-free jumped by leaps and bounds since 2009. The uptick is due in part to the efforts of the American College Health Association (ACHA) which adopted a Position Statement on Tobacco in September 2009 (updated in November 2011) and the social norm change about when and where people smoke as a result of city- and state-wide smokefree laws. In fact:
Therefore, there is a need to protect employees and students from exposure to secondhand smoke on college campuses and create an expectation that this living and working environment be smokefree.
It is also critical to note that the tobacco industry continues to market and advertise its products to young adults in order to maintain its profitability, and the tobacco use and prevalence statistics for young adults demonstrate that the plan is having an effect. One need only look at promotions held in bars across campuses all over the country to realize that 18-24 year olds are important to the tobacco industry. According to the 2012 Surgeon General's Report on Tobacco Use Among Youth and Young Adults:
In 2010, there were more than 20 million students enrolled in degree-granting institutions. This does not include faculty, staff, and visitors to campuses who are also impacted by a smokefree or tobacco-free campus policy.
Many risk factors, including tobacco use, peak from 18-25 years of age; college attendance could be a turning point in choosing not to use tobacco
24.8% of full-time college students aged 18-22 years old were current smokers in 2010.
The number of smokers who initiated smoking after age 18 increased from 600,000 in 2002 to 1 million in 2010.
Progression from occasional to daily smoking almost always occurs by age 26.
While smoking rates are higher for their peers not enrolled in college, college students and campus policies offer a unique opportunity to create and sustain tobacco-free living.
Curbing tobacco influence on campuses could prevent a new cohort of lifetime smokers.
Students on campuses across the country are leading efforts to refuse tobacco industry sponsorship, grants, donations, and other gifts, as well as passing smokefree campuses policies. Read more about the background and details about these policies. Contact us if you would like assistance.
Attention Students!
Take a stand for smokefree air. 
Become an ANR member today and take advantage of our student membership discount. 
Click here
 to learn more!
There is No Down Side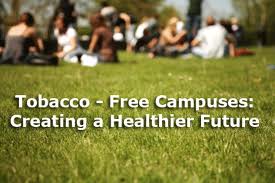 Looked at through the lens of health and preventative well-being, reducing smoking in public places, and encouraging people to stop smoking cigarettes, is one of the most positive, pro-active, least costly strategies a community can adopt. There is no down side. No one has the right to engage in activity that harms an innocent second party. As the website says, "Curbing tobacco influence on campuses could prevent a new cohort of lifetime smokers."
THE PLANET is proud to promote this life-saving effort, and we applaud the administration of Berkshire Community College for taking this stance.
——————————————————————————-
"Dignity shines in old brick and old dirt, / in elms and houses now hurt beyond all hurt. / A broken square, where little lives or moves; these are the city's earliest and tenderest loves." — Conrad Aiken
"OPEN THE WINDOW, AUNT MILLIE."
LOVE TO ALL.