By DAN VALENTI
PLANET VALENTI News and Commentary
(FORTRESS OF SOLITUDE, THURSDAY, APRIL 4, 2013) — "Everybody wins here."
That's what Ron Lively, Pittsfield High School band director, said about the band's upcoming fundraiser slated for tomorrow (April 5) at the Boland Theater at Berkshire Community College. "Beatlemania Stage Show," yet another of the endless steam of Beatles tribute bands trying to make a buck off the Fab Four.
The "BSS' features a right-handed "Paul" and a "Ringo" who, at least judging from the publicity photos, looks like he's been dining in the Octopus' Garden since Lennon cracked "I Want You (He's So Heavy)." "George" looks as much like George Harrison as LeBron James, and "John"'s granny glasses look like he pinched them from Irene Ryan.(Who among our readers gets the reference?). Come to think of it, "John" looks a bit like Irene Ryan. Soundwide, this group sounds like a band trying to sound like a band trying to sound like the Beatles. At least the drums are black pearl, but are they Ludwig?
It's for The Children, That's Why
To see this plastic "oh, no!" band will cost you $25 for the cheap seats and $45 up front. The fundraiser, assuming there's money left over, will go to help defray costs of the PHS band to Quebec City for a musical competition. School officials say it will cost $4,600 simply for bus transportation. This doesn't include lodging, meals, and incidentals. With this type of expense, one wonders why the most obvious solution to this crazy fund-raising pressure hasn't been raised: Why go to Quebec in the first place? Why can't the band give concerts and compete locally? Why not sponsore a double feature of "A Hard Day's Night" and "Help!"?
"It's for The Children." That's why.
In addition to the band's fee, the promoter, Paul Lococo, takes his cut. Naturally, he didn't say how much.
"I go around to area high schools to help raise money for continued music education," Lococo told the Pittsfield Gazette. He claims he's "developed a cost-efficient model so that the benefits can generate sufficient funds for the school." The model includes the taxpayer-supported PHS band and the mayor doing free publicity for Lococo and the band. Hey, it beats hiring an advance man. From the mayor's perspective, it also beats trying to figure out how to lower Mary Jane and Joe Kapanski's taxes.
Assuming that Lococo and his Liverpudlian tribute band are in it for the money, that is, they are for-profit, we wonder: How much do he and the boys take from the top? How much will be left to send the band to QC?
THE PLANET would never suggest this tribute show is anything except as advertised, but we have heard of fundraisers wherein the promoters do great and the schools end up with little. Will this show be one long exercise in "You Never Give Me Your Money?"
"It Won't be Long" before we know.
We hope that WUPE Radio, the sponsor of the event, provides a full accounting of the financial aspects of the performance. Only then will we sing, this mix musical metaphors, "I'm a Believer." We already have one probe into missing funds, this one involving toys for children, as we read yesterday. Remember: That was "for The Children," too.
——————————————————————————–
OUR LOCAL HEROES ON BEACON HILL VOTE TO TAKE $207 MILLION MORE OF YOUR TAX MONEY FOR SO-CALLED SUPPLEMENTAL BUDGET
Mayor Dan Bianchi's government is screwing you at the local level.
Gov. Deval Patrick's government is screwing at the state level.
President Barack Obama's government is screwing you at the federal level.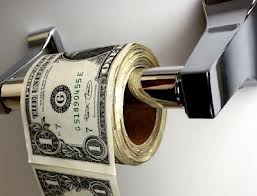 All three of these men are Democrats, which only means that it's the same type of screwing you'd get from Republicans, except donkeys are more stubborn with less memory than elephants. Take your pick folks, when it comes to national politics, it's either Francis the Talking Mule or Dumbo the Elephant.  On the state and local level, there's not even a Dumbo. There are only jackasses.
"Rainy Day' Fund an Excuse to Keep Picking Your Pocket
THE PLANET doesn't have to tell you how prohibitively high Pittsfield taxes are right now for businesses and homeowners. Nationally, we also can assume you are all aware of the trillions wasted on two stupid, useless, and fraudulent wars ever conducted. Thus, we bring you this little ditty from the state level.
Some optimistic dreamer in the Massachusetts state house, no doubt on the Republican side, proposed taking $207 million less from the so-called "rainy day fund" to fund a supplemental budget. Think about this. The state passes it's regular budget, in the tens of billions. That is not enough for the porkers. They pass a supplemental budget to spend more of your money. This year, the state raised more than half a billion dollars more than it needed. That's your money, right?
Think again. Our legislative heroes on Beacon Hill want to keep this money for themselves, every last dime.
As we said, a hopeless idealist sponsored a bill that said, "Hey, let's take $207 million less for this needless, supplemental spending." Five of the sponsor's colleagues thought it was a great idea. Some 151 House members, though, said, "Are you kidding? This is our money. Pork pork pork."
Needless to say, the entire Berkshire delegation — Cariddi, Farley-Bouvier, Mark, Pignatelli, and Downing — voted with the bosses.
And be clear about one thing: When we speak of the bosses in this so-called "democracy," it's not We the People.
The "supplemental" spending will eat $550 million.
————————————————————————-
"Into the same river no man steps twice / When fire dies air dies . No one remains, nor is, one" — Charles Olson
"OPEN THE WINDOW, AUNT MILLIE."
LOVE TO ALL.