By DAN VALENTI
PLANET VALENTI News and Commentary
(FORTRESS OF SOLITUDE, WEDNESDAY, MAY 1, 2013) — Welcome, my dears, to May, month of the mayflower, the singing larks, and the faint breezes of west-arriving winds. On this day, communists the world over meet in a large phone booth and show off the sizes of their missile, and, locally, candidates' nomination papers become defiantly available.
It is also on this day that the revival of the annual passion play, "The Screwing of the Taxpayer," picks up steam. This drama has been a long-running hit, especially popular as politicians fashion budgets based upon the demands of their owners — the Special Interests, led by the annual exercise in fiscal solipsism practiced by all who feed, tick like and sucking, off of "public education." This would include teachers' unions, school administrators, and the scaly politicians who dare not defy them.
We shall have more on the dire situation in Pittsfield in posts upcoming, but today, THE PLANET wishes to focus on a subtle-yet-audacious play by The Mount in Lenox to transfer its millions in debt to Mary Jane and Joe Kapanski. No wonder town manager Greg Federspiel is hightailing it out of town.
—– 00 —–
So check this out. The Mount, the snooty, debt-ridden manse where writer Edith Wharton used to crash after exchanging headaches with Henry James, has a balloon mortgage payment due of $3.9 million. Not even the fake stories of ghosts in the attic could lure enough gullible tourists there, apparently.
Instead of paying its debt, the way Mary Jane and Joe Kapanski must do when they borrow money, The Mount wants to hang this obligation around the necks of bedraggled Lenox taxpayers, and all soon-to-be-leaving Federspiel could muster is this lame, tame response: "We certainly need to gather much more information before any steps can be taken, but this opportunity certainly warrants additional thought and conversation."
Yes, he called it an "opportunity," the same way Tom Sawyer lured dumb lads into white-washing his fence because, so he said, it was so much fun. If this is an opportunity, then a tax hike is a sure thing.
Beware when hacks such as town managers or mayors gargle with the unmannerly oatmeal of the public purse and sniff dust that accumulates atop fences. They invariably eject pabulum, as Pittsfield has seen with the mediocre performances of Mayor Dan Bianchi and its school committee.  Little good can happen for ordinary people.
Good Lord: Another Case of 'Thinking Outside the Box.'
Federspiel issued his quote to reporter Kameron Z. Spaulding — no relation to Captain Geoffrey T. Spaulding, the African explorer (the "T" stands for "Edgar" and a big, black mustache). Spaulding toils — oh, how we wanted to say "writes"  — for The Berkshire Beacon, a still-nascent free weekly that seems to be trying to wear long pants for the first time by getting into some meaty issues with some fat. It's still a loose fit, but we credit the Beacon for pitching.
Spaulding writes in his lede: "With the fear of a looming $4 million balloon payment waiting over her organization, Susan Wissler, the executive director of The Mount, has begun to look outside the box." Yes, he used the phrase, "… has begun to look outside the box." We shall assume the best — that he snuck it past the editor, who was predisposed undangling unruly participles and hitting the hooch buried in the top right drawer of his desk.
For Wissler, apparently, thinking outside the box means trying to lure the Town of Lenox "into a partnership … to relieve that debt." Instead of stuffing Wissler back into the box, which the town manager should have instantly done, Federspiel thinks he see an "opportunity." My dear Lenox brothers and sisters: Hang on to your wallets.
Actually,  Federspiel knows as well as you do and as well as THE PLANET that Wissler's idea is as dumb as a tire track left in the mud, only he doesn't have the oomph to say it. The exiting town manager seems to epitomize the neither-this, neither-that philosophy of government, where taking a stance, even when the issue is black and white, means declaring in favor of 50 shades of gray.
'First and Foremost …'
"First and foremost, my job is to protect the property of The Mount," Wissler told the Lenox community preservation committee. Fair enough. That's when Federspiel needs to provide leadership along with the committee and say, "And our job, first and foremost, is to protect taxpayers from such folly. The debt is your problem, lady. Thanks for the offer, but 'No thanks."
When will cities and towns ever learn about these so-called public-private monsters? Such projects are pitched as "investments" promising risk-free returns ("economic engines," they call them in Pittsfield). In reality, they are albatrosses offering "return-free risk," a neat turn of phrase that can be found in the current issue of The Economist, the article on the problems caused by cheap money (i.e., low interest rates).
Not to stop at her "first and foremost job" of trying to get The Mount out of deadbeat status, Wissler, a regular Renaissance woman made that way, perhaps, from costumes left in The Mount's attic from Shakespeare & Co.,  thinks she must also do Federspiel's job and serve also as the community preservation expert, telling the board, "It seems that this [proposal] would meet the open space needs of the town. This would make this great property open up to all residents." Yes, madam, and "seems" is not "is." Ask Wallace Stevens and "The Emperor of Ice Cream."
What They Mean When They Start Tossing Around the Word 'Free'
Here's what she means. Presently, Lenox residents must cough up $16 to the grounds. If the taxpayers take on $3.9 million in debt, though, town residents can walk the grounds for "free." Yes, Wissler said "free," as if the residents' higher taxes will be plucked, like Pretty Polly, from the money tree out back.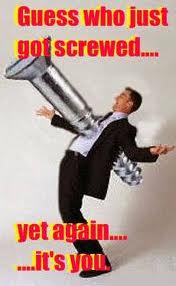 Oh, by the way, if town officials stick Lenox residents with nearly $4 million in new debt, while residents can walk the grounds for "free," they would still have to pay to get inside the old manse. Ditto if they want to attend one of the Mount's cultural programs, such as touring the bathrooms where Edith Wharton took powders, as they used to say of one of the first flush toilets in town. To top it off, after paying The Mount's $4 million obligation, town taxpayers would still be responsible for property maintenance of anywhere from 50 to 150 acres. Some "free."
This debt swap is a colossally stupid idea, one that Federspiel and the preservation commission should have rejected out-of-hand. The best course of action here is for The Mount to play grownup. It has taken on balloon debt. It must pay or end up like that sled-sliding putz, Ethan Frome. Simple as that. And to call Ethan Frome a "putz" is to understand the novel with a prescience that borders on scary.
When will public officials learn that taxpayers' backs can only be broken so many times? Such vertebraeic fractures are not sustainable in the long term, and yes, THE PLANET realizes, the question is rhetorical.
We want to know how you feel, member of the public, about taking on a debt such as this. The floor is yours.
—————————————————————————————
"All the words that I utter, / And all the words that I write, / Must spread out their wings untiring, / And never rest in their flight, / Till they come where your sad, sad heart is, / And sing to you in the night, / Beyond where the waters are moving,/ Storm-darkened or starry night." — William Butler Yeats, "Where My Words Go."
OPEN THE WINDOW, AUNT MILLIE.
LOVE TO ALL.