By DAN VALENTI
PLANET VALENTI News and Commentary
(FORTRESS OF SOLITUDE, TUESDAY, MAY 28, 2013) — THE PLANET hopes you had a nice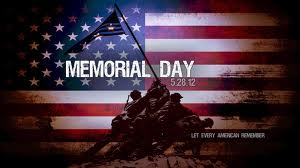 Memorial Day weekend. We did, thanks, spent with friends in New York. We even checked out a 1970 VW bug, which may at sone point soon become the PLANETMOBILE. We also have our eye on a '58 Willys Jeep.
Memorial Day ends, but the eternal recurrence of heroic sacrifice endures. THE PLANET salutes all veterans at the same time we denounce war.
To that end, THE PLANET received this Letter to the Editor from State Rep. William "Smitty" Pignatelli:
Name: Smitty Pignatelli

Email: Repsmitty@gmail.com
Comments: Subject: Disappointed in MIAA
What Happened to Remembering our Military Heroes on Memorial Day?
Memorial Day is the day to remember the men and women who bravely served our country and gave their lives so we can enjoy the freedom that is cherished by all Americans.  I want share my disappoint me with you ~ families are forced to be split up on Memorial Day because of the Western MA High School Track meet which was postponed from Saturday, May 25th and rescheduled to Monday, May 27th ~ Memorial Day!
While I appreciate the concern with the bad weather predicted on Saturday – I am upset that the Western MA track and field organizers chose Memorial Day –  the one day that our country should come to together to honor those who laid their lives down for our freedoms. Memorial day is important day in my family – it's a day to stop and recognize, appreciate and honor these people who don't often get remembered and saluted the way they deserve.
We need to be teaching our High School students to value the ultimate sacrifice that people – just a little older than them – have made and continue to make for us.  People in the Berkshires don't have to look too far to learn of the sacrifices that too many of it's citizens have made serving our country.
In the past two weeks – the Berkshire have buried a 24 and a 28 year old who were killed in the prime of their lives serving us over seas.  I will always think about these two young people – Edward Passetto from Lenoxdale and Mitchell Daehling from Dalton-  especially on Memorial Day.
There is not a day that goes by that I don't remember what the Coakley family of Lenox went through when they learned that their brother was shot down over Vietnam and considered MIA for over 23 years and just 2 months ago, again, when they buried their 23 year old grandson killed in service to his country.
There is not a day that goes by that I don't think about the bravery of  John Fuore, from a long time Lenox family, who having already served during WWII re-enlisted during the Korean Conflict and on Valentines Day 1951 was killed in action.
There is not a day that goes by that I don't think about a young man from Lenox, killed in war at the age of 19, my father's best friend who he loved so much that he named his first son after him, William Smith otherwise know as "Smitty".
I hope in the future that the adults that organize sporting events will take pause and remember why this day is so special and should be remembered for what it really means.
William Smith "Smitty" Pignatelli
State Representative
4th Berkshire District
413-637-0631
617-722-2582
THE PLANET agrees with our Right honorable Good Friend from the Southern Berkshire District.
—– 00 —–
YON ADDS TO THE RECORD ON 'SMARTGATE'
THE PLANET also heard from another representative of We The People, Pittsfield school committeewoman Kathy Yon, who added to the record on her comments regarding "Smartgate" and the misuse of personal "smart" devices by high school and middle school students.
Yon writes:
Inappropriate  use of technology should not be tolerated.  Policy STU-38 supports that position.  The Policy Subcommittee may need to investigate whether the  policy is being enforced and/or whether it needs to be tightened up.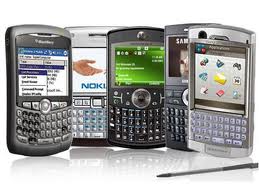 THE PLANET thanks the gentlewoman for her comments. We are heartened by the fact that our expose of Smartgate has put this issue closer to the front burner and that a majority of school committee members are on the record of addressing this abuse. We hope this sentiment gets translated into action. You'll also recall that none of the Gang of Four in the School Department administration — Gordon Noseworthy, N. Tracy Crowe, Kristen Behnke, and Frank Cote — bothered to respond to our queries on behalf of the public. That's $450,000 in salary, just doing nothing.
On the other hand, six of seven school committee members responded. THE PLANET thanks them. Let it be known that Dan Bianchi, who also happens to be Pittsfield mayor, chose not to favor us with a reply. He must have had more pressing business. Gee, was there another fourth grade science fair being held lately?
—————————————————————————-
NATIONAL GET OUTDOORS DAY JUNE 8; CITY TO FEATURE ITS PARKS
Historic Springside House to Open for One Day Only Exhibit at Get Outdoors @ Springside 
Springside House will be open to the public for the first time in six years for a one time only, exclusive look at historic materials from the City of Pittsfield's own archives as part of the parkwide festivities for Get Outdoors at Springside from 11 a.m. to 5 p.m. June 8, 2013.
In "Open Spaces: A century in Pittsfield's parks and recreational life," visitors will be able to view artifacts and images spanning a lifetime's worth of outdoor recreation, local athletics, and park management.  Trophies and plaques representing six decades of championships and local competitions will be featured, as well as collections of memorabilia from teams, clubs, and beloved park activities, such as programs and buttons spanning the entire 65+ year history of the Winter Carnival.
The exhibit will feature vintage DPR uniforms and equipment, open space maps and planning documents, century old Parks Commission minutes, and even mid- century antiques from the days when local Civil Defense was headquarted in the Springside House.
Open Spaces will include photographs, many never before seen by the public, charting the powerful and fundamental role that outdoor activities have played  in the life of the community.  Many of the photos were taken by William Plouffe, a longtime former Berkshire Eagle photographer and former president of the Berkshire Museum Camera Club.
The one-time gallery showing of this collection was the result of an inter-organizational effort as part of the city's co-sponsorship of the all day event celebrating National Get Outdoors Day.  It is co-curated by James McGrath, parks director for the City of Pittsfield; Joe Durwin, archivist for the Friends of Springside Park, and Karin Gradziel, an intern volunteer for the Vincent J. Hebert Arboretum.
—————————————————————————
"No voice in the chambers, / No sound in the hall! / Sleep and oblivion / Reign over all!" — Henry Wadsworth Longfellow, from "Curfew"
"OPEN THE WINDOW, AUNT MILLIE!"
LOVE TO ALL.