By DAN VALENTI
PLANET VALENTI News and Commentary
(FORTRESS OF SOLITUDE, WEDNESDAY, JULY 24, 2013) — The city of Pittsfield wants to expand its arts district. This would amount to a change into acceptable uses. New businesses that would be considered "arts" would include breweries, pubs, winemakers, and — are you sitting down? — cheese makers.
Blessed are the Cheesemakers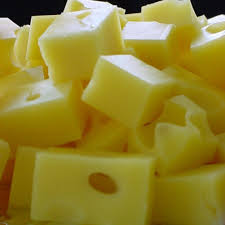 Does THE PLANET detect a pattern here? Three of the four new uses involve ethyl alcohol, the self-medicating poison found at watering holes that helps so many hang on for one more day. Lord knows they need all the help they can get. Talking to Brad Gordon today in beautiful, downtown Pittsfield, the housing guru told us that 54% of all Pittsfield households fall below the poverty level. Gordon said he came across this nugget while harvesting data for a state grant. About 77% of those households are headed by a female, with no husband present.
"Give us your poor, your crack users, your baby makers …"
There, in a nutshell, lies the problem: The brilliant architects of present-day Pittsfield — including this present mayor, city council, and school committee —  have created a place that draws low-lifers here for the free ride and gives those unfortunate to be born here a greater than 50-50 chance of being poor. As for the vanishing middle class? Their either dying off, moving out, or left to foot the bill for everyone else.
Mayor Dan Bianchi's response to all this? — Expand the arts overlay. Bring in more barrooms, let the rabble get liquored up, and maybe they will forget about their problems. Who says Bianchi hasn't done a thing?
Brilliant. Forward-looking initiatives such as this undoubtedly explain why the mayor faces no opposition in the fall. The closest thing we'll get to a race is when State Rep. Tricia Farley-Bouvier raaced to the refrigerator after completing her week of dining on a food-stamp budget. Not that TFB took the SNAP challenge fairly. She and her three dependents had to get by on $127 of taxpayer money per week. To help her, Big Y supermarket gave TFB the exclusive use of a registered dietician. We wonder how many truly poor bastards having to honestly get by on food stamps get their own personal registered dietician in making their fast-food choices?
A New Approach to the Pittsfield Whiz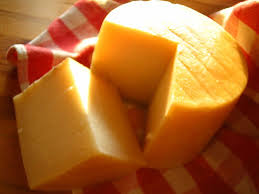 That Bianchi wants to include cheese making as part of the arts overlay reveals his secret plan to revitalize the city: Free cheese. Our spies recently used a Minox to photograph the ultra-uber-secret document titled: "Cheese It! A New Approach to the Pittsfield Whiz." Relying on city planner C.J. Hoss and the new OCD director, whose name mercifully escapes us, the report says, in part:
"Cheese is a type of city assistance to help low-income households eat. Cheese can be used in place of almost any food item and can be found in any store where you usually shop for food. By bringing cheesemakers into the downtown arts overly, Pittsfield will create new opportunities for finding free cheese. Many artists offer free cheese when they open up their studios, for example.
"Cheese is for any resident of Pittsfield and eligible non-residents with limited incomes who east food. People living in homeless shelters, group homes for the disabled, drug and alcohol treatment centers, and other subsidized housing are eligible for cheese. Some people must work to qualify for cheese, while others are exempt from the work requirement.
"The Cheese Eligibility Check is an easy way for you to find out if you are likely to qualify for cheese, by answering questions online about your household, your living situation, your income, and your expenses. The amount of cheese you get in Pittsfield depends on your household size, income, and expenses. You are expected to spend about 30% of your income on cheese."
The document remains hush-hush, until Bianchi announces it as The Big Cheese when he holds a rally for his re-election declaration.
——————————————————————————
TIME-WARNER CABLE DOES THE THINKABLE
In related news, Time-Warner Cable system in Pittsfield announced that it moved to higher-numbered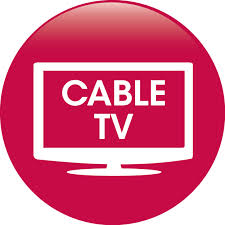 addresses when going from analog to digital signals on July 23. Working with Mayor Bianchi, Time Warner created a new "Cheese Channel" to replace the coma-inducing public, educational, and governmental slop now being shown. That would include John Krol's cheesy "Good Morning, Pittsfield," that curdled exercise in self-indulgence.
The move to "The Cheese Channel" suffered a setback when some products exploded at a cheese factory that produces Frnach cheese. After the exposion died down and the smoke cleared, all that was left was de brie. This made the cheese sad, and that's how blue cheese came into being. In response, Bianchi handed a blind man a cheese grater.
"That's the most violent book I've ever read," the man exclaimed.
——————————————————-
IS THAT ANY WA TO RUN A BUDGET?
Just recently, the city of Pittsfield transferred …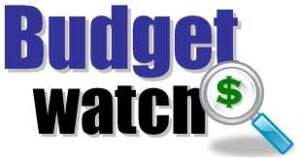 … $475,000 from the health insurance account. It will use the "free" money to pay a $356,220 deficit in the snow and ice removal account. Wait a sec: Didn't we have another mild winter last year? And the city ran up that amount of debt? Sounds icy, baby. Some $160,000 of the money will go to cover unpaid veterans' services program expenses. That program is administered by Roseann Frieri. The transfer bails her out of debt. The remaining $21,220 of YOUR money will be used to pay off short-term debt. In other words, taxpayers won't gain a thing for the dough.
… $136,000 from the so-called "contingency account" (another of those shady "free cash" accounts that allow politicians and officials to hide slush funds) for the police department "special investigation overtime account." Must be nice.
… $126,715, also from the "contingency account" to bail out the fire department for "emergency staffing."
… $24,995 from the utilities account toward election expenses and parks maintenance.
That's a grand total of $762,710 of your tax dollars being transferred from their designated accounts to be used to cover over-spending elsewhere. This is how the city budgets? This sloppily? Remember that a department head advocated for and the politicians approved every dollar in the designated accounts, because they were so desperately needed. Well, again, we have shown that to be nonsense.
This from the Pittsfield Gazette: "Treasurer Sue Carmel termed the actions routine."
Yes, and that's exactly the problem. If the treasurer of a company in the Dreaded Private Sector budgeted this poorly, that person would be out on the street and hitting the bricks for empties.
————————————————————————–
"For it swings out of reach / Like a cloud! And as free / As a star; or thy beauty, / That seems too, I vow, / Remote as the sweet apple swinging / Ah me! / At the end of the bough!" — James Stephens, last stanza, "Sweet Apple." (1913)
"OPEN THE WINDOW, AUNT MILLIE."
LOVE TO ALL.