By DAN VALENTI
PLANET VALENTI News and Commentary
(FORTRESS OF SOLITUDE, MONDAY, DEC. 30, 2013) — Unemployment benefits have been around on the state level for decades. It used to be enough. Under President George W. Bush The Younger, however, the jobless began receiving help from the feds as well. The fed funds were designed as a temporary boost for those who lost their jobs due to recession, failed to find new work, and were receiving state money for being unemployed.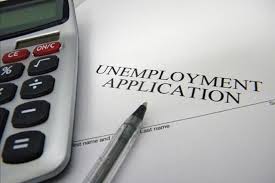 The federal benefits allowed the jobless to receive money for 99 weeks. When that ran out, legislators approved another 73 weeks. That's 172 weeks are what were intended to be short-term "bridge" funds. Of course, balanced against what good those funds have been able to do are several factors. For example, the costs added to the federal debt burden. Moreover, the extensions have created in many recipients an addictive dependency on federal aid. For too many, the "free" money has become an inducement not to seek work.
That latest extension ran out over the weekend as a stipulation of the new budget deal reached among a divided House, Senate, and the Obama White House. About 1.3 million people have lost their average federal monthly stipend of $1,166. It would cost taxpayers $19 billion to provide another 47 weeks of money to those now on the dole. For taxpayers, we call it relief. For recipients, we call it incentive.
What effect do unemployment benefits have on the jobless rate? It depends. Bradley Klapper of the Associated Press presents both sides:
The effect of jobless benefits on the unemployment rates has been fiercely debated for decades. To qualify, people have to be seeking work. Tea partiers such as Sen. Rand Paul of Kentucky argue that the payments aggravate rather than relieve unemployment.
The flip side is that the benefits — in addition to alleviating suffering — get spent on consumer goods, stimulating the economy and creating jobs.
—– 00 —–
Proponents of extending unemployment benefits generally appeal to the emotions. All of us can succumb to the notion that it's best to help those who need it. Americans are, historically, a generous people. That logic, though, curves in upon itself. Jobless benefits were meant to be a bridge, not a way of life. There comes the time when people have to stand on their own.
Most of our working life THE PLANET has spent self-employed. We did have a couple opportunities to go on unemployment, both in the 1970s. Each time we refused. Mostly, we felt we had to take care of ourselves and keep intact one of the character values we cherish most: Self-relilance.  We can honestly say that we have never taken a public dime, even when we had the chance and the right.
—– 00 —–
From Prof. Richard Layard, quoted Dec. 22, 2011 in Forbes magazine:
"The rationale for welfare-to-work is simple. If you pay people to be inactive, there
will be more inactivity. So you should pay them instead for being active – for either working
or training to improve their employability.
"The evidence for the first proposition is everywhere around us. For example, Europe
has a notorious unemployment problem. But if you break down unemployment into shortterm
(under a year) and long-term, you find that short-term unemployment is almost the same
in Europe as in the U.S. – around 4% of the workforce. But in Europe there are another 4%
who have been out of work for over a year, compared with almost none in the United States.
The most obvious explanation for this is that in the U.S. unemployment benefits run out after
6 months, while in most of Europe they continue for many years or indefinitely."
Lord Layard, by the way, according to Forbes, "is very definitely a man of the left."
The AP's Klapper concludes his article this way:
"And I'm afraid that economics really is the dismal science. For there really is no solution to this problem. We have a trade off: long term unemployment increases from benefits extensions, human pain and suffering, destitution in fact, from no extension. Make your choice and write your Congressman is all I can really suggest. My own choice would be to dial back eligibility to 12 months for I believe that the corrosive effects, which can last the rest of a lifetime, of being unemployed for more than two years are worse than the short term paid of reliance upon charity (and yes I do believe that Americans are waaay to charitable to allow anyone to have nothing at all)."
—– 00 —–
Anyone who proposes a "simple" solution to this intractable problem of the U.S. economy is insulting your intelligence. Every situation has trade-offs. We are left to educate ourselves the best we can and pick our poison. THE PLANET, having done this, suggests that letting the unemployment benefits expire will help the most people in the long run.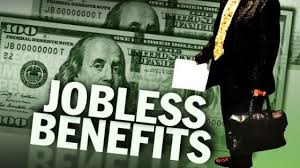 Keep in mind:
* Federal unemployment benefits were intended as a short-term, plug-gap measure. They were never meant to perpetuate for 172 weeks, let alone through another extension.
* When people signed up, they were told the benefits would expire. Those who signed for benefits agreed to those terms.
* Indefinite benefits substitute initiative for inertia. People lose incentive to try and find work. They get picky about what work they will take.
* The empirical evidence shows that the longer people accept benefits, the longer they will remain unemployed. The longer that goes on, it becomes that much harder to find work.
From our colleagues at the Portage Daily Register:
"But after several years of extensions, people have had time to adjust. There is no good time to stop the extension of unemployment benefits. There will always be people affected. But it has to happen eventually and it might as well happen now."
That's how the real world works. Taking the strategic rather than the tactical outlook, we can say, without hesitation, that society shall be much better off by letting the benefits expire.
———————————————————————————-
"I laughed and shook his hand, made my way back home. I searched for form and land. For years and years I roamed. I gazed a gazely stare." — David Bowie, "The Man Who Sold the World," 1972.
"OPEN THE WINDOW, AUNT MILLIE."
LOVE TO ALL.