By DAN VALENTI
PLANET VALENTI News and Commentary
(FORTRESS OF SOLITUDE, WEEKEND EDITION, FRIDAY, FEB. 28, 2014) — For eons, England's Stonehenge has fascinated people with its mystery. What do the large stones mean? Beginning today, Pittsfield's Stonehenge will emerge as its own mystery — not one as enduring at the English riddle, granted, but one that will have greater impact on residents of — PICK ONE — a. the city, b. Ward 4, c. Stonehenge Road, or d. all of the above.
We could be wrong, but on our quiz sheet, THE PLANET chooses (d.).
The mystery centers on a house located at 71 Stonehenge Road. In a moment, THE PLANET shall present a rather startling fact about the history of ownership at that particular property. But first …
——- 000 ——-
One big question: If a group home can come in unannounced to a neighborhood like Stonehenge Road, is there any place one cannot be located? We think the answer is a resounding "no," and it appears that state law says as much. And let's be clear. For THE PLANET, this has nothing to do with discriminating against residents of group homes, an objection sure to be raised against people who oppose this usage for a strictly residential area. Such homes clearly are necessary. They perform a social good, and if they can be run profitably, more power to those who benefit from it.
It has everything to do, however, with protecting city revenues and taxpayer value. First, converting a single-family home to a group home takes the property off of the tax roles. The house sold for $350,000. What's the valuation? Taxes are certainly in the thousands of dollars. Second, such a home depresses real-estate values in the neighborhood, removing more dollars from city coffers. The sum total of lost tax revenue is something the city, with a shrinking tax base and a rising cost of government, cannot afford. Third, such a home is likely suppress the net worth of people living in proximity. Fourth, it makes the area less attractive.
Guess who makes up the difference in this lost revenue?
Gotta mirror?
The paper trail suggests that the transactions taking 71 Stonehenge from a one-family residential home to a group home was done under cover of cloak in the dead of night, all of it apparently legal. We speak figuratively, so let us spell it out. The evidence suggests the backers wanted this done nice and quiet like, so as to avoid the fuss one could assume would ensue if the residents of this premier street were to learn that a group home was heading their way.
THE PLANET has heard through our sources that, following Terry Kinnas' brief presentation to the city council on Tuesday,  eight alarmed families who live on Stonehenge have banded together, presumably with the intent on fighting the project. Incidentally, including 71 Stonehenge, there are 16 homes on the dead-end street, which ends in a cul-de-sac. We're not sure, but we think the horse has already left the barn. As we said, the deal appears legal.
What the Record Shows
On Jan. 15, records at the registry of deeds show that Geoffrey Lambert and Frances Eagle sold the property tat 71 Stonehenge to CIL Realty of Massachusetts Inc. for a price of $350,000. CIL Realty of Massachusetts is a subsidiary of CIL, Corporation for Independent Living, based on Hartford, Conn. Lambert and Eagle purchased the property on April 29, 2011 from none other than Angelo C. and Rosanne Stracuzzi.
A look on whitepages.com lists Geoffrey Lambert living at that address. Under "People Geoffrey may know," we find three names: "Angelo C. Stracuzzi, Roseanne Stracuzzi, and Tina M. Stracuzzi." This would imply some kind of relationship outside of a real estate deal that brings two otherwise strangers together.
Do we have your attention now?
——- 000 ——-
What makes this transaction stand out further are these considerations:
* Though it purchased the home for $350,000, CIL (Corporation for Independent Living) took out a mortgage from TD Bank North for $664,902. Correct us if we're wrong, but doesn't banking regulation prohibit a buyer from obtaining more in a mortgage than the selling price? Is it different for group homes? In this case, the mortgage is for $314,902 more than the selling price. Try pulling that at your friendly neighborhood bank and see how far you get.
* On the same date as the sale, Jan. 15, 2014, CIL Realty of Massachusetts entered into an agreement in the form of a lease with Berkshire Family and Individual Resources, 771 South Church St., North Adams. Under the contract and as of that date, BFIR is leasing the property from CIL. In the attending documents, 71 Stonehenge is listed sitting on a lot with 212 feet of frontage and a depth of 206.55 feet.
*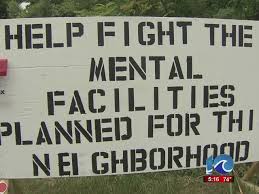 The timeline here gets more interesting. On Nov. 25, 2013, another transaction took place. Lambert and Eagle, sellers of 71 Stonehenge to CIL, signed a "Quitclaim Deed" for the land and dwelling at the address. Quitclaim transfers a property without a title covenant. As a consequence, a quitclaim deed offers "no warranty as to the status of the property title … the grantor does not guarantee that he or she actually owns any interest in the property at the time of the transfer, or if he or she does own an interest, that the title is free and clear. It is therefore possible for the grantee (CIL) to receive no actual interest, and — because a quitclaim deed offers no warranty — have no legal recourse to recover any losses" (sources, LexisNexis, s.v. "Property: The Deed;" Barron's Law Dictionary, pp. 381-382, 2nd ed., 1984; and Wikipedia).
Quitclaim deeds are most often used among family members or among people who have an existing relationship for the purpose of transfering property in "special or unique circumstances." According to Sean Wilken, JD, and Theresa Villers in The Law of Waiver, Variation, and Estoppel, (2nd ed., Oxford University Press USA, 2003), quitclaim deeds are not usually employed in a traditional property sale: "In most cases, the grantor and grantee have an existing relationship, or the grantor and grantee are the same person."
At the least, then, the use of a quitclaim deed — as opposed to a traditional warranty deed — sends up a red flag for being out of the ordinary.
* It appears from a document titled "ASSIGNMENT OF LEASES AND RENTS" that CIL has "FOR VALUE RECEIVED" (yes, the document has those three words in all caps) transferred "absolutely and unconditionally … all revenues, leases, and tenancies of all or any portion of the premises situation at 71 Stonehenge Road." Was this done to secure the mortgage, which was $314,092 above the selling price? The document is dated Jan. 15, 2014. The "value received" is not specified in the document.
* CIL Realty of Massachusetts is a non-profit company whose parent is located in Hartford, Connecticut. According to the CIL website, it provides the following services: group homes, factory conversion products, construction services, affordable home ownership. non-residential development, property management, and access solutions. In the company's papers of incorporation in Massachusetts, CIL Realty Inc. describes itself as "a non-stock, non-profit corporation." It says its purpose is "[t]o provide qualified supported residential services, programs and environments to persons with physical or mental disabilities of low or moderate income throughout the state of Massachusetts by acquiring, owing, operating, and leasing real estate to non-profit organizations and to state agencies." THE PLANET gets a chuckle out of the continued use of that "ca-chinga!" phrase, "non-profit." Right. No one's making a dime in all this.
* Under "Group Homes," we find on CIL's website the following language:
CIL develops licensed community residences for persons with developmental disabilities and others in need of supportive residential settings. The homes allow persons with disabilities to live in community-based, non-institutional environments with an appropriate level of staff assistance.
Properties are acquired, homes are built or renovated to agency specifications, and then leased to nonprofit, residential service providers under long-term, capital lease arrangements. CIL secures 100 percent financing to cover all acquisition, construction, and soft costs. Lessee agencies are not required to contribute any equity towards the development. Upon the end of the lease term, CIL donates the property at no cost to the lessee agency.
CIL's staff has extensive experience in all aspects of such specialized development: site acquisition, land use, building and fire code issues, zoning, architectural design, accessibility features, licensing requirements, and property management.
At CIL, we work very closely with lessee providers on all site selection and design issues in an effort to customize each home to the needs of its residents.
——- 000 ——-
We wonder: Who at city hall knew about these transactions? Unless we are mistaken, the building permits should have indicated a change of use from single-family to group residential. Was such a change indicated? Why didn't the city share the information with the public or at least the residents of Stonehenge? It seems that neither the residents of Stonehenge nor their councilor, Ward 4's Chris Connell, knew about this. Should Connell have known? We don't see how, given the manner in which the transactions were done. What should he be doing now? That's a question he will have to work out with his constituents.
We also marvel at the amazing coincidence that of all the properties in the entire city, the chosen acreage should be one previously owned by Angelo Stracuzzi! Will miracles never cease?
Finally, there's this document, which add to the mystery and unusual nature of the transaction. On Sept. 19, 2012, Maria Green, secretary of CIL Realty of Massachusetts, certified that the company would "borrow the sum of $664,902 from the Lender [TD Bank, N.A.] for the acquisition and development of property known as 71 Stonehenge Road, Pittsfield, Massachusetts …"
That's just about 16 months prior to the sale of the property in mid-January of this year. It would appear, then, that this deal was in the works for some time. It's also less than a year and a half after Angelo Stracuzzi and wife sold the property to Lambert and Eagle. That sale occurred on April 29, 2011.
Where this all leads and ends up, no one can say for certain, but if we were a betting outfit, we would give  the most generous odds that the residents of Stonehenge Street will end up with new neighbors — the NIMBY kind.
Our advice for anyone who has a beef about this transaction is to "Tell 'em Angelo sent you."
——————————————————————————–
"A feeling of sadness and longing, / That is not akin to pain, / And resembles sorrow only / As the mist resembles the rain." — Henry Wadsworth Longfellow (Pittsfield's own), from "Hymn to the Night."
"OPEN THE WINDOW, AUNT MILLIE."
LOVE TO ALL.