By DAN VALENTI
PLANET VALENTI News and Commentary
(FORTRESS OF SOLITUDE, TUESDAY, JULY 1, 2014) — THE PLANET today presents an exclusive on the first of two "secret" job situations. Each position is paid for by taxpayers. Each, the mayor has decided, should be decided without you knowing about it.
The first pays $57,331+25% for bennies. The second pays $86,000 to $94,000+bennies. The first is Pittsfield highway department superintendent. The second is executive director at Berkshire Works.
Both fall under "The Fix is In," that nefarious Pittsfield game show hosted by Dan "Bob Barker" Bianchi (DB3, also known as TES, also know as Ma Barker). " The rules are simple: Taxpayers provided the funds for these positions, but DB3 gets to make the final selection of winners hidden from either public view or oversight. As a consequence, there is no accountability for when things go wrong, as they usually do.
You'll recall, for example, a short half-year ago, DB3 selected his fair-haired boy from Kentucky for the Berkshire Works job. We all know how that turned out. The public is still waiting for an explanation it will never receive. DB3, who loves hiding behind skirts, won't man up to the disastrous mistake he made, calling it a "personnel matter."
DB3, showing a level of paranoia worthy of the C.H.A.O.S. (who gets the reference?), one week ago today instituted a hush-hush gag rule on his department heads. They are not to talk to the press. The media must now go through the mayor's office for vetting. This is Ma Barker's way of satisfying his fearful urge to control, control, control. Going back to our course in Abnormal Psychology those many collegiate years ago, THE PLANET would call this a person who's insecure in his own skin.
We shall be dealing with the dissolute Berkshire Works executive search in due time (rest assured, we are in an investigative mode on that one). We also have a couple of probes under way, one involving the activities of a certain city department that shall raise the eyebrows of environmentalists and the appropriate regulating authorities. Today, though, THE PLANET presents some "inside baseball" on the Highway Department gig.
——– 000 ——–
The Highway Department — Water on the Brain?
This position as head of the Highway Department opened up following the retirement of ever-capable and sorely-missed Peter Bruneau. We all get the idea of promoting from within, and when it's the right person, that strategy makes sense if nothing else than from a morale standpoint. Thus, one would think that TES would promote from among the capable people within that department — the highway maintenance craftsman, the working foreman (what, as opposed to the "non-working foreman?"), the chief street foreman, or the compliance inspector, for example.
But no. The Fixer (yeah, that's another one of TES' many nicknames) knows better. Sources say that after conducting the usual nationwide search, the mayor has selected Kevin Swail, of the Water Department. 
Is this true? If so, why pick a Water Department workers to head the Highway Department? THE PLANET has an inquiry into Public Works commissioner Bruce Collingwood and into the mayor. So far, neither has returned our request for comment.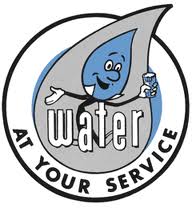 After Bruneau retired, the job was posted. According to one of our sources, "Something now smells like sewage in the Highway Department. The head job was given to Kevin Swail, a Collingwood crony. He got the job over qualified individuals in the Highway Department. So now we have another absentee administrator 'running' a department he knows nothing about."
If the "cronyism" is true, that would help explain why Swail got the job. If it's not true, what are Swail's qualifications? Swail's resume is listed at taud.org. Here is how it begins:
——– 000 ——–
Objective
To continue career in field of water systems maintenance. To leverage DEP License to create or improve an existing cross connection program per DEP regulations. [THE PLANET sees nothing about highway ambitions].
Work Experience
City of Pittsfield – Water and Sewer Systems (Pittsfield, MA) 2003-Present
Present position – Assistant Superintendent and Backflow Compliance Inspector
Testing and surveying; maintaining maintenance records; customer relations; perform Foreman duties as required
——– 000 ——–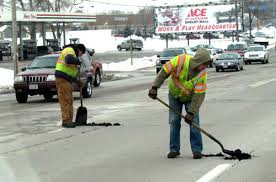 The resume does not list any direct experience with road maintenance or a highway department. The closest we see to that type of experience is the position with David J. Swail Excavating Company in Hinsdale, where he operated heavy equipment. According to the resume, Swail has no managerial experience and ended his education with high school in 1986 — at Pulaski County High School in Somerset, Kentucky, same state where the mayor of Pittsfield found Berkshire Works' most recent ex-director, again, after the usual exhaustive nationwide search! 
We don't make these things up, ladies and gentlemen.
——– 000 ——–
Connection to the Mayor
There's another interesting connection with The Empty Suit. For references, Swail includes David Santolin of Pittsfield. There is a "David Santolin" listed as the husband of Susan Santolin, who share the same Pittsfield address. Susan Santolin is also the name of the woman who serves as the mayor's executive assistant.
 Does this connection further account for the promotion of a water guy to run highways?
Further investigation reveals that Swail testified along with David Santolin in a Civil Service Commission hearing against fellow Water Department employee Mark Fresia related to Fresia's demotion from working foreman to water and sewer system maintenance man. Santolin is listed in official hearing documents as "Former City Superintendent of Water Department." On June 27, 2007, the commission ruled (case D-04-359) in favor of the city, deciding that it had just cause in demoting Fresia from actions occurring in 2004.
One would like to give all parties the benefit of the doubt in a case like this, but that's just the point. Pittsfield's mayor has squandered a reasonable person's leaning to that predilection by
* his failure, time after time, in similar circumstances,
* his secrecy
* his lack of transparency
* and the fact that he has betrayed the trust of Pittsfield citizens.
Old Chinese saying: "It's not what you know, it's who you know." Or as The Magic Kingdom puts it in song, "It's a small world, after all. It's a small, small world."
For a teetering city, this is not good enough, and it cannot be allowed to be "good enough."
——————————————————————————-
"I made a garland for her head, / And bracelets, too, and fragrant zone; / She looked at me as she did love, / And made sweet moan." — John Keats, "La Belle Dame Sans Merci," (1820).
"OPEN THE WINDOW, AUNT MILLIE."
LOVE TO ALL.