By DAN VALENTI
PLANET VALENTI News and Commentary
NOTE: Tonight, Planet Valenti Television begins at 8 p.m. instead of its usual time at 7 p.m. We will run for the hour. That's PV-TV on Time Warner's "Access Pittsfield," Channel 16. You won't believe your eyes and ears. And Remember, the previous episodes of PV-TV can be seen on YouTube. Here's the link for the laughs: https://www.youtube.com/channel/UCjP38gC2WQcYx71Cz0tjwoQ/feed
——– 000 ——–
(FORTRESS OF SOLITUDE, THURSDAY, JUNE 26, 2014) — In retrospect, it's comical that the mayor of Pittsfield should be so naive to think he could block this website from city hall … or anywhere else for that matter. Unless you live in North Korea, that's purt-near impossible. When that cigar blew up in his egged face, the mayor issued a policy forbidding any city hall staffer from talking to the press without his permission.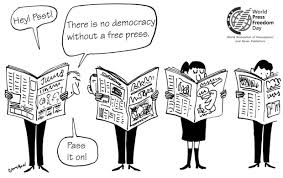 That would presumably include THE PLANET. Such a desperate, Nixonian strategy to stifle the flow of information might prevent other media outlets from getting the story, but it's laughable to us. We have worked out foolproof systems for obtaining information from our numerous sources both within and outside of the hallowed halls of 70 Allen Street. These include courageous public servants who loath what is happening in and with city government and want to try to affect change. Given the vindictive nature of their ultimate boss, they risk retribution to share the truth. They are heroic.
THE PLANET will try to obtain a copy of the paranoid policy, so that you may see, in the mayor's own mistrustful, fearful, and insecure words, the lengths he has gone to keep out sunshine and thwart transparency. Stay tuned. TES is trying, but he will not be able, to hide this document from us.
——– 000 ——–
Parking, Parking, Who's Got Parking? — Downtown parking remains the eternal lament and an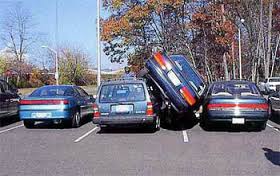 outward sign of a community whose officials can't get their act together.
Pittsfield has enough parking (6,000 spaces), but it goes out of its way to make the spaces hard to reach, too expensive, and an ever-present risk of running into trouble with tickets.
The situation only discourages those fewer and fewer hardy souls who, at present, risk limb and life to venture downtown.
Of course, the city — in attempting yet another in the long, gray line of parking "studies" — had no confidence in its internal ability to analyze, strategize, and improve the situation. Thus, the mayor authorized the hiring of — you sitting down? — a consultant. At the mayor's order, the taxpayers are coughing up $85,000 to Nelson-Nygaard.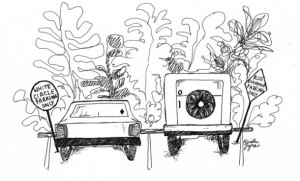 After all that money spent, N-N came back and reported that Pittsfield's parking situation is "ineffective." You could have probably done the same job for a lot less than N-N raked in from Mary Jane and Joe Kapanski.
The consultants submitted a few recommendations to justify their bread, nothing that hasn't been thought of or proposed before (long-term permits, parking meters, limited "free" parking, charging premium for desired locations).
Free of charge, THE PLANET makes available two options that slipped by the fancy-pants consultant : (1) Park or tow TES away, at his own expense, into permanent retirement on the grounds of promoting more inefficiency, wasting more of taxpayer dollars, and lacking both creativity and vision; (2) Make parking free in all public lots.
 ——– 000 ——–
Pay Hike "Convoluted, Weak, Slapdash" — You might have missed the sizzling editorial by Jonathan Levine in The Pittsfield Gazette on the selfish pay raise proposed by The Empty Suit for himself, his managers, and his department heads. Here are some highlights:
— "If Dan Bianchi was still a city councilor, he probably would have had a fit Monday night [when he first presented the policy to the city council]."
— Levine terms the plan "a convoluted pay raise" that "lacked clarity, detail, and consistent rationale."
— Bianchi, Levine wrote, "[put] forth just the sort of weak submissions he once halted [as a councilor]" and further labeled the plan accurately as  "weak," "complicated," and  … "slapdash."
— "Even after 150 minutes of discussion, councilors would be hard-pressed to identify the specifics they were expected to approve."
As THE PLANET has written before, this pay raise is foolhardy for several reasons: first, as Levine says, it's poorly presented, muddled, and non-transparent; second, it will only exacerbate Pittsfield's current perilous financial condition, increase its debt burden, and sink numerous citizens and families, especially those on fixed income, who will have to pay for the measure; third, it includes a pay raise of up to 40% for the mayor. This incompetent deserves a pay raise the same way as Florida needs more humidity.
Year after year, the city blindly awards undeserved pay hikes to school department administrators and employees while stiffing the grunts on the city side. This proposal will only cause more disparity in city hall, since, if passed, it will reward the big shots, not the little guys, on city side. What a shame, since the unheralded are only the ones keeping the city's pulse going, if only barely. TES' policy toward The Little Guy both in city employ and "out there" in the Dreaded Private Sector is to spit all over them.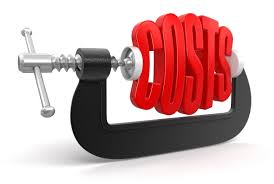 The only way this proposal will pass is if the city council gets to do it "in the dark," when no one is looking. The odds for that look pretty good right now. We won't even try to tell where the votes will be. THE PLANET does know, however, that those who vote for this will have to own up to it come election time. That, too, will depend on either the apathy or engagement of citizens in the alleged "democratic process."
THE PLANET does have one prediction: The day after election day in 2015, the city will have a new mayor-elect. TES will be gone, and his demise will take place in one of three ways (presented from least to most likely):
* He loses office after a citizens' recall at least six months prior to the election.
* He correctly reads the tea leaves and resigns, having succeeded in his only mayoral objective, which was and remains to build up his fat pension.
* He runs for re-election and loses. If he runs, he will not even be competitive. He will be crushed.
——– 000 ——–
——————————————————————————–
"Any time at all, all you gotta do is call, and I'll be there." — The Beatles, "Anytime at All," (1964).
"OPEN THE WINDOW, AUNT MILLIE."
LOVE TO ALL