By DAN VALENTI
PLANET VALENTI News and Commentary
(FORTRESS OF SOLITUDE, MONDAY, JUNE 23, 2014) — As one of THE PLANET's most astute commentators put it, where does one begin? Joe Pinhead's astute query does point out a tough one: With so many things crashing down now in the city, and particularly around its increasingly weakened and besieged mayor, it's tough to know where the launching pad is located.
We choose to begin at where the buck stops. That's the corner office in Pittsfield, now occupied by a petty man consumed by political paranoia and engaged in a panicked attempt to block this website from reaching a group of largely innocent victims he has held hostage for far too long. The hostages are those who work inside City Hall at 70 Allen St.
They are the grunts, left out of the mayor's pay raise proposal that includes all managers, department heads, and, of course, himself (he's put in for a 40% pay hike).
Mayor Dan Bianchi's blockage of this website has taken what was already low morale and pushed it so far down, it's beginning to look like up.
We have sent an e-mail to the mayor expressing our reaction to this development and, again, inviting him to engage in dialog. We shall be publishing that e-mail soon, plus any response we might get. When the mayor doesn't respond, we will share that with you!
——– 000 ——–
Meanwhile, as The Empty Suit (TES) was spending time obsessing over THE PLANET's rising influence in the city as his rapidly wanes into what appears to be unofficial "lame duck" status, the current crime wave has accelerated. Since Friday, there have been at least three shootings, several stabbings, and numerous other "incidents" — most unreported — plaguing downtown Pittsfield.
Apparently, Pittsfield has reached the tipping point with street crime and violence. The police department cannot keep up with it and that the mayor, in a complete state of denial, has only accelerated to odds in favor of the thugs on the street. At this point, anyone connected with the city who gives the petrified company line about how great everything is in the downtown will be exposed as either a toady, out-of-touch, or ignorant.
The best advice one can give anyone — native but especially visitor and tourist — is to stay out of Dodge. If you must go, go in small groups and preferably in the daytime. At night, be particularly wary of walking to a parked vehicle. The situation wouldn't be so bad if only citizens had the sense that the city's nominal "leader" grasped the situation.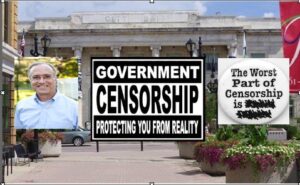 As you recall, as reported here exclusively, Mayor Bianchi stated at a recent (and "secret") "crime summit" that the wave of violence was caused by one man. We've tabbed him TOM (The One Man). Bianchi said, to the astonishment of participants in the meeting, that the crime wave was the work of this lone dude. He told downtown leaders that after the cops caught TOM, all the problems would be over and it would once more be the sun come a-shining on the sweet upstreet harvests.
Thus, the legend of TOM was born.
——– 000 ——–
THE PLANET, and you, our dear readers, know differently. The downtown crime is the result of a confluence of factors:
* A lack of a strong, local economy (rising cost of government, shrinking tax base, the failure of PEDA, etc.)
* The influx of all sorts of needy, scammers, mentally challenged, drunks, homeless, welfare recipients, illegals, and others who will consume huge amounts of local services and contribute nothing back in return. Want The View? Take a stroll up and down North Street, with eyes wide open.
* Drug traffic from New York City, Hartford, Springfield, and other locations.
* Gang activity that follows the drug market as surely as the sunlight follows the rooster's crow.
* The assorted riff-raff (prostitutes, hustlers, and the like) that follow such a scene the way vultures circle a carcass.
Consider: With all this, Dan Bianchi's GREATEST CONCERN is …
… to make sure no one in city hall can access this website!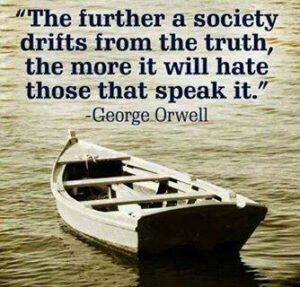 If this wasn't true, you would accuse us of resorting to fiction.
With that, we present the following story. We credit Andrew Amelinckx for his reportage and The Boring Broadsheet for presenting it with large print above the foldThe BB has been showing faint signs of life, and THE PLANET hopes it continues.
——– 000 ——–
Three shootings, one stabbing within 6 hours overnight in Pittsfield
PITTSFIELD — Police responded to three shootings and a stabbing within the span of six hours overnight Thursday and Friday. No one was hit by the gunfire, but a man was treated for stab wounds.
Detective Capt. Patrick F. Barry said the shooting incidents took place between 9 p.m. and 3 p.m. in the area of Dewey Avenue, North Street and Burbank Street in Pittsfield. The stabbing also is believed to have occurred on North Street.
No arrests have been made in connection with these incidents.
In the stabbing, an 18-year-old male was treated at Berkshire Medical Center for "non-life threatening wounds," according to Barry.
On Thursday, at about 8:50 p.m., police responded to the area of Dewey and Robbins avenues for reports of shots fired, but were told by area residents it was only fireworks. Investigators later learned that a shooting had occurred.
A witness told police the shooting was on Dewey Avenue.
Barry said a silver sedan was seen turning onto Dewey Avenue from Linden Street "at a high rate of speed" at the time of the shooting.
"The vehicle is believed to be involved in the shooting," he said.
No physical evidence was recovered from the scene.
Less than two hours later, police responded to the vicinity of the Family Dollar Store at 631 North St. for reports of shots fired and a stabbing. But when they arrived, neither victims nor perpetrators were located at the scene.
A short time later, the 18-year-old turned up at the hospital with stab wounds. Barry said the teen was "less than cooperative" with investigators.
Police believe the stabbing happened in the store's parking lot.
There were bullet holes in the store's window, said Barry, and both shell casings and projectiles were recovered at the scene. Investigators are treating the shooting and stabbing at this location as related events.
Barry said it was too early in the other shooting investigations to determine if they too are related to the stabbing and shooting on North Street.
The third shooting occurred at 3:22 a.m. in the area of Tyler and Burbank streets.
According to witnesses, two black males were seen walking east on Burbank Street arguing, the shots went off and the men fled the area.
No physical evidence was recovered.
The 3 a.m. shooting marked the ninth confirmed incident of gunfire in the city this year.
Police are asking that anyone who has information about these crimes to call them at (413) 448-9700.
To reach Andrew Amelinckx:
aamelinckx@berkshireeagle.com,
or (413) 496-6249.
On Twitter: @BE_TheAmelinckx
 ——– 000 ——–
The story received several comments. Here's the best, from Jeff Ferrin:
Of course in the ever increasing violence I have yet to hear from "ANY" City officials from either the corner office or any other agency to include the DA's office on what is being done in a proactive instead of reactive manner to address this problem. It is not only drugs and gangs driving the violence, but absolute stupidity amongst our youth of today.
This topic could be discussed for weeks on end with plenty of blame to go around regardless of race. The City of Pittsfield is circling the drain and nobody seems to care as much about that as they are about promoting the damn arts and downtown.
With no jobs, loss of businesses, the largest population loss of any city or town in the commonwealth, influx of transients, drug dealers and thugs coming in from all over, illegal and more often than not stolen weapons, increased burglaries, and other thefts, huge increase in the use of Heroin, more and more babies being born into poverty and so on and so on.
Pittsfield is slowly becoming another Chicago. We have mayors wanting 40% raises while still holding a job with the employer he worked for while campaigning but no money for true infrastructure work or fire trucks. The priorities of this city are so far out of wack. Criminals within the city management structure who have bilked this city for millions over the years and got away with it.
When does it end?
When do parents take responsibility as parents?
Kids be respectful?
Leaders be held accountable?
The younger generation stop believing they are entitled?
I agree with Anna. The violence is of the whole human race. But we as humans are the only specie who has the ability to control and stop that violence in our own corner of the world. True leadership, involved parents, involved clergy, involved youth and mentors and judges who were not so damn easy on sentencing of repeat offenders sure would be a good start.
——– 000 ——–

The only other thing we can say at this point is that if you are concerned with the turn of events that has put a once-proud city on the brink, contact the mayor's office.
You can also share your opinion regarding his decision to block THE PLANET from city hall. He can be reached at:
— City hall, Mayor's Office, 70 Allen St., Pittsfield 01201 … 413-499-9321 … dbianchi@pittsfieldch.com.
— Global Montello (where he works his other job), 100 North St., Suite 301, Pittsfield 01201 … 413-442-1967 … dbianchi@globalp.com.
— Cell … 413-441-2387.
Good luck!
——————————————————————————–
"Yes, that heartless chase / Of trivial pleasures was a poor exchange . For books and nature at that early age." — William Wordsworth, "The Calling" (1805).
"OPEN THE WINDOW, AUNT MILLIE."
LOVE TO ALL.