Congratulations to my radio colleague, Larry Kratka, for 25 years on the air in Berkshire County. Larry joined WBEC AM 1420 in September 1985 and made his air debut on Columbus Day of that year. He stayed with 'BEC until 1992, when syndication bumped his show. Soon after, Phil Weiner at cross-town rival WUPE/WUHN hired Larry as news director. He remained in that capacity (several pints a day, actually) after the stations were purchased by Vox Communications. Vox moved their operations to the studios on Jason Street, ironically where Larry had started. With Vox purchasing several other local stations, Larry took on the added  role of news director for the Berkshire News Network, which includes WBEC AM and FM, WUPE AM and FM, WSBS in Great Barrington, and WNAW in North Adams.
The Planet has had the pleasure of doing many shows with The Krat. Being on the air with a partner or sidekick is tricky business. You almost know instantly if it "works" or not. There's an undeniable chemistry that takes place in the studio that comes across on the air. The Planet has enjoyed such joint ventures with Bob Shade at WBRK. It's like one side can read the other's mind. We shall be on with Larry once a month and for special broadcasts such as elections.
Later this month, on 25th, 26th, and 27th (Monday, Tuesday, and Wednesday), The Planet shall be moderating state rep debates in the morning on the Vox network. Larry will be producing and freelance journalist Clarence Fanto will help with the questions. We welcome the opportunity. On the evening of the 25th, Yours Truly will moderate a debate among the three candidates running for state auditor.
Anyhow, congratulations, Larry Kratka, on your Silver Jubilee of the Air.
SPANGELO RUMOR and SOLDIER ON — There have been many confirmed sightings of Bigfoot, a.k.a., Angelo Stracuzzi, a.k.a. Spangelo, a.k.a. Stracula, in Pittsfield. Rumors continue to fly that he will end up back in Shire City. One nonsensical tidbit had Spange taking a job at city hall. Trust us on this, there's no way that can happen, with the disgraced former big cheese of Greylock Federal Credit Union being as toxic as he is.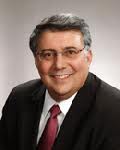 His toxicity level has a radioactive half life of about 50,000 years. You don't get caught in the middle of a mess involving accusations of child molestation, convictions on charges patronizing an underage boy for purposes of prostitution, and assault and have it all simply disappear. For once, the maid won't be there to clean up after him.
The latest unconfirmed tale (it may or may not be tall) has Stacula taking a gig with Soldier On. If he's hired, the first question should be, "So tell me, daddy, what did you do in the war"?
Bigfoot is determined that "he will not be run out of town" by what happened. Well, guess what, Spange? It's too late for that. You already were, by Greylock, by John Bissell and the Greylock board, and by every decent person in Pittsfield. Forgiveness? God, yes, but only if you accept it. That only comes after you ask for it and own up to what you did.
CARMEL CORN — Do you remember when Pittsfield passed a new hotel and motel tax, shaking down guests for the privilege of bedding down in the city? Yes, of course you do. Well, do you know how much added revenue the city has collected since passing that measure into law?  Z-E-R-O, as in not one sheckle or quatloo.
It seems that crack city treasurer slash finance director Sue Carmel, uh, forgot to tell the state Department of Revenue about the measure. It came as a big surprise to DOR when they found out that Pittsfield was claiming this money.
The state knows nothing about it, since Carmel never filed the paperwork!
The Planet is still investigating this story, but it appears that the city will have to file retroactively. Unfortunately, from what we know now, the money Pittsfield would have collected but lost is not considered retroactive.
What exactly ARE Ms. Carmel's qualifications to be finance director, anyhow? Slim Pickins? Judge for yourself, oh my dear reader. We have a call into Ms. Carmel for comment. When the phone doesn't ring, we'll know it's her.