"Valenti is Berkshire County's most prolific journalist." — Berkshire Magazine
"A one-man mob scene" — Albany Times-Union
DAN VALENTI is a writer, broadcaster, educator, and artist.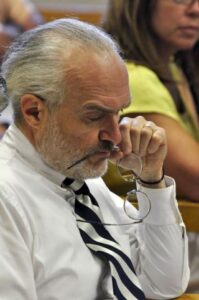 Writer
Dan Valenti writes, edits, and publishes PLANET VALENTI dot com, Western Massachusetts' most widely read blog — now more than 2,200 columns running thrice weekly.  Dan is an author whose books have made him a "six-decade man" — his titles have been published in the 1970s (1979), '80s, '90s, '00s, tens (2010, 11), and 20s. He has written 22 books and edited eight more. His works have been widely quoted, cited, and anthologized. He has also written for the stage and for films.
In addition to career as an author, Dan has worked as newspaper columnist for three Pittsfield, Mass., newspapers: the daily Berkshire Eagle, the weekly Pittsfield Gazette, and the former weekly Berkshire Courier. He was also a columnist for the Boston Sports Journal. Dan began his writing career in newspapers, working for five years as an editor and contributing writer at The Syracuse Post-Standard and editor and columnist at The Wilkes-Barre Times Leader, where he managed the ABC/Capital Cities Minority Training Program, designed to recruit and encourage minority journalists.
Valenti also ran two writing-marketing communications agencies, The Media Services Group (1980 to 2001) and Dan Valenti Communications (1987 to 2008), serving a wide array of corporate and commercial clients. Dan also handled a range of free-lance assignments for magazines, newspapers, websites, and other media. His poetry and fiction has appeared in the regional and national literary press. From 2006 to 2013, he served as senior editor and writer for the Marians of the Immaculate Conception, a religious order based in Stockbridge, MA.
In addition, he founded two start-up companies: PLANET MEDIA BOOKS, a book publisher, and EUROPOLIS MANAGEMENT, a management company. He is the managing editor and founding director of the website www.planetvalenti.com.
Educator
Dan taught writing and communications at the college level beginning in Fall semester 1977 at LeMoyne College, Syracuse, N.Y., where he was adjunct professor in the English Department, and ending in the summer semester 2018 Berkshire Community College, where he was adjunct professor in the English Department. He taught thousands of students in expository writing, composition, mass communications, humanities, journalism. He has given writing workshops in poetry, fiction, and nonfiction.
Broadcaster
From 1992 to 2006, Dan hosted, wrote, and produced "The DanValenti Show," a daily talk show (morning drive) on WBRK AM 1340. The show won numerous awards, including "Best Talk Show" in its category from the Associated Press and finalist honors for "Best Talk Show Host" in the Boston Achievement in Radio (AIR) Awards. 
Dan also hosted for two years in the mid-80s a Boston Red Sox pre-game show called "Red Sox Report" for stations WUPE and WUHN. In addition, Dan has guested on numerous radio and TV shows. For many years, Dan was business partner with the late Hall of Fame broadcaster Ken Coleman, long-time Voice of the Boston Red Sox, Cleveland Indians, Cincinnati Reds, and the NFL's Cleveland Browns. Their ventures included several book and broadcasting projects. For three years, he also co-produced, wrote, and hosted a weekly TV show, PLANET VALENTI TELEVISION, seen on Time Warner cable.
Education
A.A. in pre-education from BCC; B.A. in English from Union College in Schenectady, NY; M.A. in journalism from the Newhouse School of Public Communication at Syracuse University.
Background and personal
Dan grew up in Pittsfield, Mass., and attended local schools there. Dan and his wife Lisa live in the Berkshires, Western Massachusetts.