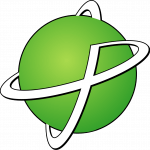 Planet Media Books
PLANET MEDIA BOOKS is a commercial press founded in summer 2010 by writer Dan Valenti. Dan, author and/or editor of almost 20 books — many by mainstream giants such as Bantam and Viking Penguin — founded this press as a means to bring new writing of high literary merit to the fore. After a lapse of several years, Valenti revived the press early in 2022.
This typically involves, though it is not restricted to, new writers whose work has not appeared in book form. Established authors are welcome to submit material as well.
PLANET MEDIA BOOKS will publish works without restriction to genre. Fiction, nonfiction, and poetry will be considered for publication.  PMB functions as a traditional publisher, picking up all costs associated with the printing, publishing, and marketing of a book. Writers receive an honorarium upon signing, plus generous royalties on sales once a title has earned back its production and advance costs.
PLANET MEDIA BOOKS employs a business model that takes advantage of "smallness," that is, being able to make quick decisions and enter markets with the speed and directness that large publishers can't match. PLANET MEDIA BOOKS' authors each bring with them their existing "networks" of friends, associates, colleagues, family, social communication, etc. These local networks, including social media, will be coupled with traditional means of marketing and selling books. Thus, a custom-made distribution plan is developed for each new author and title. We are not a vanity press. We are not an academic press. We are a commercial, for-profit book publisher looking for quality works to fill a market need created by readers who demand quality material.
While all types of work will be considered, emphasis is on great writing from authors who have established social, personal, and commercial networks and can help in marketing and selling their titles. These networks, combined with PLANET MEDIA BOOKS' marketing efforts, can help assure sales and profitability.
PLANET MEDIA BOOKS publishes "literature of the times," creating a literary voice of our post-post-modern age. We like work that is clear, concise, and unified in style, plus breathtakingly original in the depth of thought.
To send work for consideration, mail manuscripts to:
danvalenti@verizon.net
Please be patient in waiting for a reply, though, having been on the end of long waits without hearing, we shall try to be prompt in our decisions. Since the startup of the press, we have had a steady stream of submissions, and we try to give each manuscripts a fair shake. In short, be patient. Thanks. — DAN VALENTI