… The Boston Red Sox were the last team in the major leagues to integrate. Much of this inaction falls at the feet of team owner Tom Yawkey, who by the late 50s, had lost interest in his ballclub, hired front office personnel (Mike Higgins, Bucky Harris) more for their drinking ability than their business smarts, and let the farm system deteriorate.
With that, we tip our hat to Jerry Elijah "Pumpsie" Green, the first African-American to appear in a box score during the regular season for Boston. Green's 1962 Topps card is one of my all-time favorites.
… the Town of Stockbridge pulses with business as a destination while the city of Pittsfield languishes between welcome though rare punctuations of activity brought by a few nighttime venues (Barrington Stage, Jae's Spice, etc.).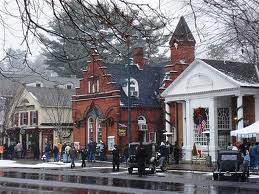 A "destination" draws crowds because of what it is. A languisher draws isolated visits because of what it is not.
… the Berkshire Eagle devotes space to what must be a teenager on its Thursday Section 4. The immature, flaccid prose well fits the current state of the paper, whose circulation has plummeted to 22,000 and change. When the Eagle was winning Pulitzers under L.K. Miller and Tom Morton, this type of "cute" amateurism would have never sniffed its way into newsprint. We're supposed to be supportive of the little girl who writes today of how scores shouldn't matter in school because they "aren't fair," but we on The Planet care too much for our youth to pander to them in such an embarrassing way.
… our recent column about the haunting of the Allen House brought back a lot of memories from people who had a story of their own about the mysterious building next to 333 East St., Pittsfield.
Many of them were born inside those gothic walls.
… Linda Tyer is doing a good job as city clerk. She's a born organizer with a skill set far better suited for that position for the city council. Tyer picks up after Gerry Lee better than Ma Kellle used to nag Pa. Tyer came to the council as a WHEN and left as a WHY. We hear rumblings of Jody Phillips running against Tyer next year but have discounted them 10 cents on the buck.  Incidentally, The Planet will pay $5 to see Gerry Lee get hired at MCLA as an adjunct faculty, get involved in a dispute, and be drummed out by President Mary Grant so we can see the headline "Lee Surrenders to Grant."
… the Philadelphia Phillies are deep into the post-season again. The Phils, after so long a drought, are looking to make it three straight appearances in the Whirled Serious. There no way the Yankees will lose to the Texas Rangers. MLB has the fix in for a Philly-NY rematch: two Northeast cities, two major markets, two national franchises, and two rabid fan bases. The Planet see the Phillies winning it all in five games.
… Light has so much communication with Darkness and Darkness with Light.
… It's over. There is no communal hope for the world. All systems are corrupt. All organizations compromise individuals. The sight of a smart phone in the hands of a clueless 11-year-old proves that. Thus doth technology make cowards of us all.
… Sara Hathaway has left town and headed back to Michigan. What future did she face after having the audacity to win an election against Da Boyz?

They have a hard time dealing with it when their ass gets whipped by a competent woman.
… Pittsfield's Gay Mafia has been laying low at the hideout after the spate of revelations and allegations this year. And who are the members of this inbred clan? Go on, tell us.
… Ernie Fortini and Tony Stracuzzi will be calling it a career next year. With these long-time city employees leaving and the DPW job being redefined, it will be the perfect time to start from scratch with a complete overhaul of how the city delivers water, highway, parks, and maintenance services. Bruce Collingwood may want to update the resume.
… 100% of women polled by The Planet think the woman who wants topless sunbathing in Pittsfield is a couple jokers short of a full deck. Or is that a full "stack"?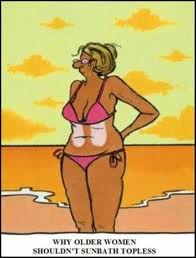 Incidentally, while this should bear little upon Frau Gerdengelfinger's arguments, we can say that if she was stacked up to here with headlights on high beams, we should have to support her call for "Erin, go braless."
… the interior of the famous Dome at PHS is marked with graffiti. The Dome interior is off limits, and you would think that would be an easy thing to patrol and control, but discipline is THAT bad in our public schools.
Think about that the next time you watch Halloween end its day at 2:15 each weekday on the Longfellow patch of East Street.
… that Dan Bouvier was appointed to the Green Commission. But what da heck's da Green Commission? Egad, it couldn't be another bureaucratic element that allows people to get their names on letterheads, could it?
… that the city hired an additional assessor — Norman Haas by name — but it is puzzled that this Haas chap lives outside Pittsfield. Doesn't it seem odd to you that the city would allow a person who had assessment power to escape his own medicine?
… one of the best features of The Pittsfield Gazette is "Beacon Hill Roll Call." This feature provides information on how the skunks voted on recent bills and summarizes other legislation making the rounds on the Hill. Such info is far more useful that simply killing a half a page with contact information. "Beacon Hill Roll Call," which by the way includes contact info, is worth the price of admission — that is, if you care at all about what the crooks are doing with your money in Boston.