BY DAN VALENTI
———————————————————————————————————
THE PLANET will leave this story as the lead for one more day, since the number viewing continues to go up (a notable spike in the last couple of days).
As a way of update, we attempted to share a link for the broadcast of this morning's "Good Morning, Pittsfield" hosted by John Krol. In the first half-hour, THE PLANET and Krol talk about the downtown. In the second half, Clarence Fanto joins us for a lively discussion that continues this topic and branches into the tributary of an even more fascinating subject: "Journalism in Cyberspace: New Rules for the New Frontier"? The show is entirely unscripted and ad-libbed, and none of knew we would "go there." That's what makes live media fun.
When trying to post the link here, however, we learned that the file does not comply with the security requirements of this website. That's what the technology told our webmaster. We will explore this and try to amend. You can, though, to to the Pittsfield Community Television website for the broadcast or to www.goodmorningpittsfield.com to view the show in its entirety.
We heard from lots of folks, up and down, who thought we put on a "good show." As always, we welcome your point of view. Agree or disagree, your say is important in this neck of the woods. Continue on for more about downtown. Also, revisit the past several posts at this site. — Dan Valenti
———————————————————————————————————
Here, as promised, is the latest round of intelligence coming from various downtown sources. Each source has strong ties to the situation, and some, literally, are vested interests. THE PLANET has checked the information as best we could. At that, we remind readers that this is basically raw intelligence, which — as believers in openness and the importance unhindered access —we pass along for your assessment.
The information, shared by those who preferred to remain anonymous, is given in the form of 12 observations.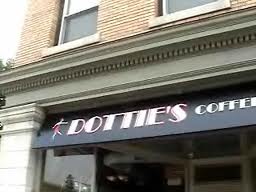 1. Dottie's, corner of Maplewood and North Street, Greystone Building — They had an outdoor cafe license that THE PLANET referred to in a previous pst. The coffee bar forgot about capacity issues, as in they have one bathroom, and by code that limits them to 19 seats. A couple of months ago, a disgruntled patron reported them. This has added to the struggles of the business. Our prime source for this doesn't think Dottie's will reopen the outdoor cafe next spring. That's assuming the place is still in business.
2. Shawn's Barber Shop, Greystone Building — Our information terms it "at the brink of extinction." If it goes out of business, landlord George Whalen, who has done much in upgrades at the grand old building, may reconfiguring the space so that Dottie's gets the bathroom. Mission Tapas would get the front so that they could expand into that space and have more seating. Tapas is exceeding performance projections, and this growth scenario should only help reinforce its position.
3. The Market, 400 block of North Street — This store closes Dec. 11. It failed for several reasons. One not yet mentioned relates to the fact it did not have the needed bathroom. This meant they had to reconfigure the space and get rid of the costume shop. It also failed, according to a source, in part due to the mismanagement. Our source claims the store's first manager was fired sometime shortly after the opening and his mismanagement allegedly led to many of the construction and equipment delays that ultimately delayed in opening. This ate into their projected peak season.
4. Ken Green, the owner of Museum facsimiles recently cleared out a portion of his factory/shipping center and was looking to lease the space out. History: The store moved when there was a space shifting due to a real estate office moving in. He rented the new space for a year with options on year two and three. The Emporium had used that space as a pop-up store last year from October – Jan 1. He took over the space, renovated it, and opened. Although his lease should be due to end/renew in January, Green says his store will not be closing.
5. The Emporium — They are reportedly in dire straights, losing $600-$1000 a month. One source heard they are looking to sell the business. The Emporium will probably close now that much of the "synergy" they were hoping for on "Upper North" (read: "Middle North") is gone. "It is the perfect excuse." a source said, mentioning other nearby store closings.
6. Ancient Language and Bra and
Girl — A source sent along this: "In my mind, two of the most out-of-place stores on North Street, but both are rent subsidized, with the "normal" rent reduced by upwards of 75 percent.[REDACTED] somehow was involved in helping sort this out."
7. Jae's Spice — A source reports her understanding ("from the manager who worked there prior to Burger closing") is that Jae is a figurehead only. She claims his portion of his investment was capital in the form of loans against properties that have since been foreclosed. There are some other operational issues at Spice, she says, and the establishment is suffering losses. The losses, according to this account, have been "stemmed somewhat by the fact that they don't have to pay personal property taxes and some other taxes on the property." She references here the generous tax breaks given by the city to the business.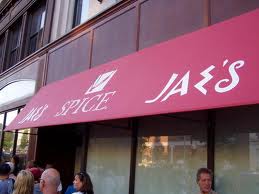 8. Pittsfield Contemporary, aka 305 North — Fully rent subsidized. The space costs $300 a month, well under the "market value." Granted, value is determined by what the market will pay, but the space had been listed at $1000 a month. According to a source, the rent subsidy, paid by private capital. We hear from an inside source they never got a certificate of occupancy nor any of the needed licenses to collect sales tax, operate a business etc. They have events and serve alcohol there and, the source claims, are generally 'protected' from code enforcement by Cultural Pittsfield." We hear that the financier who is picking up the rent thought initially that he was doing the downtown a service but now realizes "maybe not." The rent runs until April. The subsidizer began paying rent in November.
9. Rebel Sound Records — Closed, but contrary to many people's assertions, the business received little or no help from Cultural Pittsfield. It actually had all the needed licenses, met code, and were doing things "right." It wasn't enough. The business was located in a space next to long-time tenant Abbey Cutters in the Shipton Building at 150 North Street. The space had had countless pop-up type businesses, and even at one point a church, open there, but nothing has worked there. This is just speculation, but could the lack of support from Cultural Pittsfield come because the store often drew "young undesirables" to downtown (Goths, punks, zombies, and others). Perhaps having RSR next to the skateboard store was more than Pittsfield could handle. Of course, it doesn't help that when the kids congregate in front, there is nary a cop in sight to tell them what for. This issue keeps coming up: Where are the foot patrols who pound the North Street beat?
10. — Storefront Artists Project is expected to move in the near future. The manager is paid approximately $500-600 a month — yes, a month — to run that. According to a source, "At first I had heard they were moving into the space near the museum on Bank Row, where the Museum pop-up store was and where the Deval Patrick campaign headquarters was, but now I am not so sure if they will move to that space."
11. Brulee's — An informant wrote this to THE PLANET: "I have heard that Brulee's is not doing well at all. This was a couple months back, so quite possibly they are doing better now."
12. Cultural Pittsfield — Our source says Cultural Pittsfield has been paying for "good press" to the Eagle. "When they had the 'Things They Carried' veterans programming, they paid upwards of $1,500 to the Eagle to 'cover' the event. They also did not pay all of the vendors for their work, our source claims. "They were going to commit $3,000 toward the printing and framing of the photos, but they only paid $1,000 or so."
Another correspondent filed this: "Most recently I paid for the wine at an opening ($211) to a wine shop in Great Barrington. I have the e-mails ("Why not buy in Pittsfield"?), only to find out that they were serving the wine to just about anyone and in violation of state law. I used to be a big fan of Cultural Pittsfield, but now I see that it is a patronage and propaganda machine for the Ruberto Administration. They recently hired the former events manager of Spice because she was out of work and needed a job, and asked [a local businessman] help fund her position and match a grant. Short version: Megan applies for grants, spends some of the money to prop up Ruberto, some to hire friends, and some for the actual program. There are so many conflicts of interest in that group I had to step away from it and no longer support it."
————————————-
And that, my good friends, is our report. We welcome any comment or feedback. It's a large amount of information that's been gathered and presented, and it doesn't represent the full story (only reality can stand in for itself, something to which the written word must take a back seat).
As THE PLANET said at the top, we trust our sources, but we also realize in an issue as complicated as the fate of downtown Pittsfield, there are many competing stories, with numerous points of view, who wish to share their own particular spin on developments and happenings.
We welcome all comment, compliments, criticisms, and, most of all, corrections of matters of record and fact. Why? Because THE PLANET doesn't have all the answers. We only have the questions.