BY DAN VALENTI
WE HAVE ADDED TO THIS STORY TO EXPLORE THE MOST SERIOUS STORY OF OUT TIME: THE ROLE OF THE LOCAL MEDIA IN COVERING THE NEWS, PEOPLE, AND EVENTS OF OUR TIME. THE ESTABLISHMENT MEDIA HAS LET THE PEOPLE DOWN. THIS SITE, PLANETVALENTI.COM, HAS COME TO THE RESCUE. WE HAVE THE AUDACITY TO MAKE SUCH A CLAIM. READ ON AS WE REFINE OUR STATED INTENTIONS.
The definition of "journalist" has evolved since the 18th century in this country. There was a time, when the Founders talked about the sacredness of the marketplace of ideas, that "journalism" wasn't known as such. Your opinions counted, but what counted more were your arguments. The Founders loved contribution from all sources, believing that the truth would win out.
Sadly, we have all but lost the respect for argumentation. As a winner of many oratorical contests in college and as a champion debater, THE PLANET has and will continue to enjoy matching logic and wits with the best. It's the idiots who bore us because they possess no challenge. When someone's "argument" against a position is simply to call you names, we can only add more sand to their sandbox and give them a shovel and pail. We won't waste out time there. We would rather duke it out with the adults.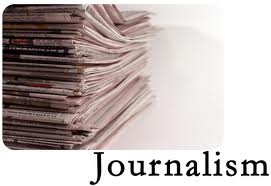 Newspapers began as tout sheets blatantly advertising issues or candidates. Journalism as we know did not come about until the early 19th century. When newspapers were king from the mid 19th century to the early 20th, circulation ruled, not advertising. Papers gave readers what they wanted. Those were the heady days of Hearst, Pulitzer, and Ambrose Bierce.
When advertising becomes the economic basis of news, all that changes. Newspapers become prey to advertisers. Journalism was tamed and, by the end of World War II, pretty much controlled by vested interests (Big Advertising as Big Money). Civic leaders, politicians, bankers, and other "players" presented enough sacred cows to newspapers to start a Hindu temple.
Such has been the case until pretty much now. Welcome, digital.
Cyberspace began to come of age as a journalistic medium in 2001, on 9/11/01 the way TV came of age the day Jack Kennedy was murdered in Dallas. In the almost-10 years since Sept. 11, technology has made rapid inroads, putting the power of the press literally in the hands of the people.
This rattles government, the Establishment, politicians, and anyone who has something to hide. It also shakes up the set little world of small-minded people who make the facetious claim that journalists who write in cyberspace, call them bloggers, are somehow transformed into entertainers because of the medium. To be a blogger does not make one a journalist. But being a journalist who blogs keeps you a journalist. Yes, we are entertainers. Yes, we give opinions. And yes, what we write is fact-based.
The medium may be the message, but it's not the messenger. In the past 10 days, this web site — your humble PLANET — has beaten the local establishment media, including the practically defunct and thoroughly moribund Berkshire Eagle, on three important stories: the closing of a much-hyped downtown business, the EPA fine of Pittsfield-based Interprint, and the school department's dumping of toxic sludge into the Housatonic River.
How is the public interest NOT served by this? How is this not responsible? How does it not help democracy when you give people more information upon which they can understand what's happening in their public lives? Remember, those representatives you elect every election are acting in YOUR NAME. Do you like what they do? Do they represent your interests well? Can they do it better?
Welcome to THE PLANET. We shall be on this the length of our existence, for that is the story: Making government, public officials, and anyone who affects public life more accountable for the things they do. The Establishment Media locally no longer does this. We shall take up the challenge. We will fight for you, The Little Guy.
They are slow, and we are fast. They are timid, and we are fearless. They have many masters to please, and we have none. This site shall for the time being remain sponsorless, unbought, and unbossed.
A new day is dawning for the media in Berkshire County, and this web site is leading it. Message to all apologists for mediocrity, corruption, and inefficiency in public life: Don't look now, but we we're gaining on you. This site grows by the day, and we are only beginning.
THE PLANET has received many communications along the line of "Thank you. There's finally a site that plays fair by the Little Guy."
It is our pleasure. It is Los Angeles, the day Zorro arrived to make it a fair fight. It is Metropolis, the day Superman decided to take up work there as Clark Kent. It is here. It is now.
We have also had many critical reactions. Some have provided valuable guidance for our mistakes. Those we take seriously and respect, even thank. Other reactions have been negative in the form of dissing and personal attacks. Those we ignore. We shall keep posting them so that such people can hoist themselves by nooses of their own making.