BY DAN VALENTI
What's cooking? The Planet's food consultant, Ron Kitterman, and others who love food will be interested in these couple food-related missives. The first is from guest writer Laura Gross. She writes about places in high-toned South County where the average Joe and Jane can eat and not have to take our a second mortgage. The second names The Planet's five favorite lunch spots in Berkshire County. Tell us if you agree or disagree. We are equally adept as eating crow as we are hummingbird tongues on toast.
Maneuverings for the "average folks" Down South
BY LAURA GROSS
When one thinks of South County, the words that often come to mind are "expensive" and "tourists." It does take some maneuvering for those of us average folk living down south of Lee in the Berkshires.
After enduring bumper to bumper traffic in Great Barrington during school vacation week, things have finally started to settle down. It is now possible to get from Cumbies to Big Y in less than two hours, and it is also conceivable to maybe get a table at Baba Louie's (no guarantees folks). South County is filled with many great restaurants, but for me, a full-time vegetarian student on a fixed income, the choices narrow.  There is, however, research happening as I write (um, hey boyfriend, got a hankering for Bizen tonight?).
I love food. I love good food. I love good vegetarian food that I can actually afford. So my top South County picks for the best, affordable absolutely yummy food are as follows:

* Grand Prize goes to the Riverbend Café, formerly Uncommon Grounds, Route 7, Great Barrington. They serve breakfast and lunch and are veggie friendly (tofu sandwich is to die for.) They have food for non veggies as well. Can't say I remember what the choices are, but trust me, if I ate flesh I would have options. Have an espresso or smoothie (Blue Moon tops it) or smoothie with espresso perhaps, and you just might call me gushing your gratitude.
Laura's Second-Place Winner: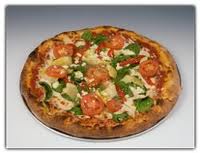 * Right down the street from Riverbend is another favorite haunt, the Gypsy Joynt, right next to Ena's (which has awesome veggie burgers with avocado.) Gypsy Joynt is a funky restaurant equipped with cool staff and an amazing prima vera white pizza. They also have burgers for those of you carnivores, salads, and homemade desserts.
Laura's Recommended Others
* Baba Louie's (Barrington) will always be one of my favorites, with its unique pizzas and salads (and y'all up in Pittsfield have your own now.)
* You need to travel a little farther south to Sheffield to hit the Marketplace Café for sandwiches, soups and caffeine, including an amazing concoction with brie and pears. It is a wee bit off the main drag, but definitely worth it to ask for directions.
* If I am willing to spend a little bit more of my student loan money, I might find myself at The East on Rt. 7 in Great Barrington for General Tso's tofu (yes carnivores, they have chicken too.)
* If I am in the mood to travel to the north, Rose's in Lee makes great pancakes, although I am still stewing over the removal of the orange yoghurt pancakes a few years back.
So there you have it: It is possible to eat well and without straining your wallet down here in the south. And as it is January, it is also possible to get a table.
Laura Gross lives in Great Barrington. She is a student at Mt. Holyoke College and is the author of Spring's Third Day (Planet Media Books).
————————————————–
More for the Chowhounds
Following on this theme, The Planet lists our five top luncheon places in Berkshire County. Our barometer is the taste and quality of the food, first and above all else. Secondary concerns are ambiance, service, and price.
The Winners are:
(1) GOLD MEDAL, Red Lion Inn, Stockbridge, Tavern or Dining Room — If its amid the rustic barn-board-cum-hockey-stick Tavern or wafting through the formal dining room with uniformed waiters and jacketed assistants, the Red Lion Inn can't be topped for lunch. In the tavern, try the soup-and-sandwich special. For the dining room, make it fish or polenta cakes.
(2) Once Upon a Table, The Mews, Stockbridge — Tucked down an alley imported from Oz, this small gem of an eatery specializes in delicious food, cooked to order, and made with health in mind (e.g., fresh ingredients). Recommendation: Everything.
(3) Ena's, Route 7, Great Barrington — Tom the owner/chef knows Greek and creates brilliant Greek twists on American chow. This is South County's version of The Highland. Ena's has Tom's utterly tasty tuna fish recipe, and on toasted 7-grain with homemade fried and cole salad, The Planet's decided lunch recommendation.
(4) Water Street Grille, 123 Water St., Williamstown — You veggie's will love the grilled poratbella muchroom sandwich cooked in olive oil. Meat lovers will dig the Village Reuben, with the freshest, leanest pastrami around.
(5) The Lantern, North Street, Pitsfield — Chef-owner Mark Pappas DOES make the best hamburgers in the county. We've had them all, and we can vouch for the claim on the sign out front. It's a kind of "burger jazz."
We will also be considering a listing of some of the worst places to go for food. This will be done by sending our spy diners, incognito, to various eateries, combining that with personal research, and assimilating the data into a subjective Giant Germ Listing.
————————————————
There's a Football Game on Sunday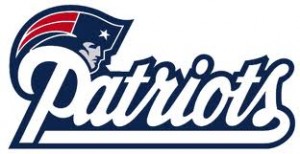 In case you haven't heard, which means you are not of the Planet Earth or Planet Valenti, the New England Patriots will host the New York Jets at 4:30 p.m. Sunday at Gillette Stadium in the second round of the playoffs.
The Patriots finished with the NFL's best record (14-2) and a few weeks ago beat these J-E-T-S by the score of 45-3. The Jets, for their part, barely got by an injury-plagued Colts team and needed a brain freeze by the Colts coach in the final 0:29 of the game to win 17-16. Moreover, the Patriots by virtue of their record, earned a bye week to return to health. Coach Bill Belichick's record after a bye is virtually unbeatable.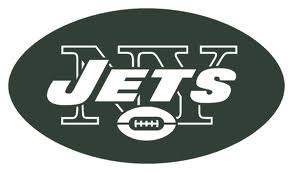 Nonetheless, the Jets, taking a cue from their head coach Rex Ryan, have been talking trash all week. The Patriots are focusing on practice. Here's what All-Planet (and certain MVP) QB Tom Brady said about all the chirping:
"Not everybody has great things to say about our team or organization, and that's the way it's always been," Brady said. "We're just going to do our talking on the field."
Brady says we'll know at 7:30 p.m. Sunday night how much the Big Talk helped the Jets. We're not saying the Jets lack confidence, but we are certain they have named their next of kin.
—————————————————-
MORE TO COME, CHECK BACK LATER