BY DAN VALENTI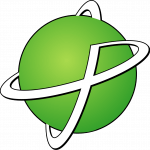 The Planet has enjoyed record days of traffic this week, and we thank readers for sampling the soup and, many, coming back for more. The Planet is building gravitas and momentum, far ahead of our admittedly conservative business plan. The question of advertising is for down the road somewhere. For the moment, this site will remain commercial free, unbought, and unbossed. This leads us to articulate our principals.
The Planet is the home for We The People, "forever unsatisfied with merely publishing the news or commentary, forever fighting forms of wrong, forever independent, forever advancing in enlightenment and progress, forever wedded to powerful ideas, forever aspiring to be a moral force, and forever prodding out public institutions to a higher plan of perfection."
We adapted these words of John Cockerhill, managing editor of Joseph Pulitzer's World, at the dedication of the new World building in New York. Part-time Lenox resident Joseph Pulitzer, owner of the World, added: "This shall indeed be a temple where right shall always secure an advocate, where liberty abides, and where justice may find all seasons summer."
We now adopt these words as The Planet's statement of principles. They are word our readers can believe.
—————————————————–
Political Connections Behind Realty Trust
The Planet's reporting on a proposed land deal helped convince the city of Pittsfield to abandon the purchase and sale agreement for PCB-ridden property at 1644 East St. as the site of a new DPW garage. We thus helped obtain at least $4 million of relief.
Inexplicably, the city offered the owner, 1644 East Street LLC, $875,000, or 45% above the assessed valuation. Remember, this offer was made in the name of taxpayers in a down market for property with PCBs, wetland development restrictions, and an abandoned building showing major structural issues. It didn't make sense. Fortunately, in a political shocker for the cause of justice, the city council killed the deal on an 8-3 vote.
The Man Behind the Trust
After some digging, The Planet has heard from two sources who have independently identified the identity of the person behind 1644 Realty Trust. Sources says it is Massachusetts nursing home magnate Patrick Sheehan, owner of Craneville House, among other facilities.
Public records show Sheehan has contributed to political campaigns.
For example, on Sept., 17, 2009, Sheehan gave $2,400 to Citizens for Nuciforo. Less than two weeks later, on Sept. 30, he gave $2,000 to Congressman Stephen Lynch. Incidentally, records show that on Dec. 4, 2010, Mayor Jimmy Ruberto contributed $1,000 to Citizens for Nuciforo, Andy Nuciforo's congressional bid. This establishes a link, however tenuous, between Sheehan and Ruberto.
It was Ruberto who presented the DPW deal to the city council on real estate that Sheehan owns through his realty trust. This doesn't establish anything other than the link, but it does lead to an interesting question: Did Ruberto push this deal because of Sheehan? Also, did Sheehan contribute to the campaigns of anyone who had a vote in this issue. Is Sheehan, for example, a backer of Jonathan Lothrop or John Krol?
The Planet has requested comment from Mayor Ruberto and Mr. Sheehan. If they respond, we shall share with you, our readers.
More Questions
Yesterday, The Planet listed several lingering questions in wake of this affair. Just as Hercules found when trying to kill the Hydra, though, when he chopped off one head, two more grew in its place. He finally killed the monster by attacking the heart. Apparently, that's where councilors may have to go to destroy the beast.
Unbelievably, there's already talk about bring the deal back. The talk has taken place in rooms with closed doors, outside of public view. Peter White confirmed the deal may be back in correspondence with The Planet, which we share here:
WHITE: "I wanted to go into executive session to discuss details of the negotiation. That could include all factors.  I won't go into detail because this may come back to us."
White then listed the amendments to the deal made at the Public Works subcommittee:
"1. That a full Commercial Building Inspection be conducted to assess any deficiencies to the facility, structure or mechanical systems.
"2. The the City hire, at City expense, an environmental testing firm to conduct test pits and boring samples be taken to determine the extent to which any contamination to the property that may be present.
"3. That this vote be recorded as being in favor of the purchase of the property only at this time and that additional and separate approval be sought for the expenditure of any additional money in order to upgrade the facility.
"4. That the findings of items #1 & item #2 be reported back to the Pittsfield City Council for a final vote of approval."
"I do not have a name beyond 1644 East Street LLC. The vote on Tuesday became moot after it was pointed out that the original purchase and sale agreement had expired on December 31st. That is when it was voted to refer back to the Mayor."
In response, The Planet makes three points:
* We wonder why ANY aspect of this deal required executive session. It wasn't a personnel matter, so why the need for hush-hush and secrecy? This unusual move only adds to the credibility of a belief that this deal isn't above board. This request to go into secret session raises a GIGANTIC RED FLAG. Also, who made the motion for secrecy? Was it Lothrop?
* The "protections" offered in the amendment as listed by White fall FAR short of insulating taxpayers from a folly of a deal. We urge councilors to summarily reject this proposal on site if it should come back again, unless the city can obtain the land for $1 and the seller assumes all liability.
* Why wouldn't a city councilor, who is being asked to engage in a real estate deal in the taxpayers' names, not know the person behind the deal. This is an incredible piece of information. Did anyone who voted on this name the person behind the LLC? Did the mayor? Don't you like to know with whom you are conducting high-level deals? Weren't the taxpayers and residents of Pittsfield entitled to know this?
LLC Happy, and where's the Boring Broadsheet?
The Planet also has information, which has yet to be confirmed, which leads to this question: Is this the same Patrick Sheehan that is allegedly listed ("Patrick J. Sheehan") as principal of Sugar Hill LLC and 19 other Massachusetts LLCs. Is this the same man as "Patrick Sheehan," who is listed as principal of another 10 LLCs under "Patrick Sheehan"). These 29 LLCs, according to our source, are in Massachusetts.
If so, who are the people behind these companies?
The Planet wonders if anyone in Pittsfield city government bothered to ask these questions let alone look for the answers. We also wonder how the Boring Broadsheet could ignore this story. They buried coverage of the council shoot-down on the inside. You can be sure if they deal had gone through, there would have been a story on page one as embarrassing as the one written by Dick Lindsey with the headline: "Building on their Legacy" underneath which is a huge photo of Ruberto and Gerry Lee.
Where is Pulizter? Where is Hearst? Where is the media voice of the underdog in Pittsfield and Berkshire County?
It is us, on The Planet. The voice speaks softly now, but it is getting stronger by the day, and within earshot of more and more people.