By DAN VALENTI
PLANET VALENTI News and Commentary
(FORTRESS OF SOLITUDE, MONDAY, May 14, 2012) — As a way to ground ourselves before stepping into the mystery and madness of local politics, we present a poem by D. H. Lawrence.
SEARCH FOR LOVE
Those that go searching for love
only manifest their own lovelessness,
and the loveless never find love,
only the loving find love,
and they never have to seek for it.
—– 00 —–
In a sense, Lawrence's poem could serve as a commentary on the readings from John at Mass yesterday. John's poetry describes God as love.
"I worship Christ," Lawrence once wrote. "I worship Jehovah, I worship Pan, I worship Aphrodite. But I do not worship hands nailed and running with blood upon a cross, nor licentiousness, nor lust. I want them all, all the gods. They are all God. But I must serve in real love. If I take my whole passionate, spiritual, and physical love to the woman who in turn loves me, that is how I serve God. And my hymn and my game of joy is my work."
We won't comment at length here, preferring you to wrestle with this or skip, as you wish.
———————————————————-
PEDA BOARD: SEND IN THE CLOWNS
Where else but in Pittsfield could an organization designed to spur economic activity and given wide-ranging powers and multi-millions of dollars to do so accomplish next to nothing and still function free from scrutiny and accountability? We speak, of course, of PEDA.
In most others cities, this crew would have been run out on rails long ago. The blasted organization would have been chucked, the Consent Decree that dictated the terms of its being would have long been reopened, and the city would by now have the William B. Stanley Business Park humming. Ah, but this is Pittsfield, where incompetents reap rewards by keeping their mouths shut.
Since 1998, PEDA has frittered away 14 years of time and countless millions of dollars. It has done so in secrecy and with all the transparency of a smoke-filled, members-only men's club. We saw how the PEDA board treated the latest attempt to force PEDA's hand, done politely through an invitation to the board from councilor-at-large Melissa Mazzeo to address the council at its May 25 meeting. Perhaps a more forceful invitation be given through injunction, subpoena, or the threat of a full-blown audit.
Instead of accepting Mazzeo's invitation willingly and gratefully, the board began negotiating the terms under which it might appear. By the time Gary Grunin and his GOB cronies got done with it, the opportunity went by the boards, which is exactly how the PEDA board wants it, on order from its masters.
A Website Full of Lies
As other cities, towns, and communities land new companies and go about economic development in a serious way, the clowns on the PEDA board nap around their campfire, singing the gauze-headed songs of Wo-He-Lo.  We The People might as well be on the other side of the universe. And yet, PEDA has the gall to post the following prose on its web page:
PEDA's work is transparent, fiscally and socially responsible, economically, socially and environmentally sustainable, consistent, inclusive, and equitable. PEDA accomplishes this by collaboration, market focus, clustering and accountability.
Bullspit, we say.
The PEDA board consists of Grunin, chair; Christina Barret, PR flack at BCC; Mayor Dan Bianchi; Mick Callahan, sign company; Michael Matthews, CEO, Tower Acquisition; Beth Mitchell, General Dynamics; George Whaling, property management.
Lies, lies, and more lies.
Memo to PEDA:  You have not performed in a transparent way. You have not been fiscally and socially responsible. You have not been economically sustainable. You have not been consistent, inclusive, and equitable. You are not collaborative. You are not accountable. Not, not, not, not, and not. 
Why don't you try telling the truth, for once. At least we could round up a modicum of respect for truthful liars.
If Grunin and the rest of the Usual Gang of Idiots on PEDA's board won't testify before the council, perhaps Bianchi will. He has been the only member of the board to at least make noise like he cares.
As for the council, who among you will publicly support Mazzeo, your colleague. Can you imagine the effect of a united council, led by president Kevin Sherman, calling a press conference at city hall, demanding the full PEDA board's appearance for testimony?
It could be done.
——————————————————–
THE STRANGE CASE OF DR. NAMIN
THE PLANET has through our associates and spies been look a bit more closely into The Strange Case of Dr. Namin. You'll recall that when the Pittsfield School Committee voted 5-2 (Kinnas and Bianchi wanting to hire) not to proceed further with Dr.  Reza Namin's application for school superintendent, the story was played as the committee saying no.
Actually, it appears, Namin withdrew his nomination even before the vote was announced. They don't want you to know that, of course, because they want you to think the search for superintendent is on the level. It's not.
Doctor Namin has a different view of what happened. Namin says the school committee should never have noted on his application, since he withdrew it before they had ended in deliberation. Why would he do that? Why would the school committee go through the charade of a vote? And why would the committee not level with the public that Namin pre-empted their iciness.
'I've Never Been So Rudely Treated'
"I've never been so rudely treated," he said in an interview on his experience in Pittsfield. "I've also never seen school committee members treated so rudely [by the chair and other officials]." Here, Namin was referring to how chairman Alf Barbalunga tried to stop a panel member from asking questions and ordering Dr. Namin not to answer. "Parents and members of the public see that. You are going to lose students because of this. The school committee is supposed to be setting an example of how to treat people. That example [in Pittsfield] is rudeness. Who would want to come here?"
Through our investigators, THE PLANET checked out one of Dr. Namin's references. Here's what the reference said of the man Pittsfield didn't want to look at: "The guy is exceptional. We [in the school district] followed through with his strategic plan, and we turned the district around. On school choice, his record is excellent. He consolidated the purchasing and personnel departments. He reduced the special ed and administration budgets by $280,000 by restructuring. He doesn't believe in a top-heavy administration. He wants teachers, who are in the trenches, and not administrators, who live behind desks, to make the decisions. [THE PLANET's emphasis]"
Doctor Namin said he wanted to come to Pittsfield for two basic reasons. First, he wanted the challenge of managing a larger district. Second, he wanted to make a long-term commitment."
Some on the committee had a problem with Namin's nomadic ways, but think about it. The man is in his 50s. When you're in your 50s in public education, you're looking to finish our your career. He's not going to come out and say that, of course, but he wanted to, and would have, he said, make a long-term commitment to Pittsfield.
School Committee Whiffed on an Opportunity
Want to know why all but the two independent members of the school committee didn't want Dr. Namin? Look at what his reference said: He saved money through consolidation, and he doesn't want a top-heavy administration. The five members of the school committee made a GOB-approved vote to sink this guy before he had a chance. The last thing they want is to reduce the school budget and introduce financial efficiencies through consolidation.
They got a lucrative scam going, and they want to keep it that way.
————————————————————
'INSTANT' APPLICATIONS FOR ACTING SUPER, A JOB THAT HASN'T EVEN BEEN ADVERTISED, POINTS TO THE FIX 
Don't know if you picked up on it, but there was another extremely suspicious action at the school committee meeting last Wednesday. After rejecting Dr. Namin, the representative of the Massachusetts Association of School Committees instantly pulled out three applicants for the job of interim or acting superintendent.
How could this be? If Dr. Namin was to be given a fair hearing, who could have anticipated his rejection such that, seconds after the vote, the committee's state consultant comes to the podium at the chairman's request to produce three applications for a job that hasn't even been advertised! Smarter criminals plan their deeds much more carefully than this, but what do you expect from a bunch of amateurs?
There hasn't even been an advertisement for acting school superintendent, and yet, after the Namin vote, the state produced for Barbalunga three resumes! How could this happen without violating federal guidelines under the equal opportunity employment act?
Wait, this is Pittsfield. Rules don't matter.
—————————————————————
RED SOX JOIN VA IN SUPPORTING OPEN HOUSE ON VETERANS PROGRAMS AND SERVICES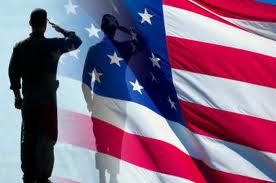 Things have been slow going on the field thus far for the Boston Red Sox, their three-game winning streak notwithstanding, but off the field, the Sox have a first-place record in community service.
We share this news for all veterans:
The Boston Red Sox announced today that the Fenway Ambassadors and Wally the Green Monster will bring the World Series trophies to the Pittsfield VA Community Based Outpatient Clinic in support of a VA Open House for Veterans and their families on Friday, May 18.

The Open House at the clinic at 73 Eagle St., is from 1 p.m. to 5 p.m.  The Red Sox visit is expected to start at approximately 3 p.m., and will end at 5 p.m. The visit is exclusively for Veterans and their families.

The event is part of a week-long series of VA Hospital visits as part of the "100 Acts of Kindness," a program that recognizes and supports the work of charitable organizations throughout New England during Fenway Park's 100th anniversary season.

Last year, an open house at the Pittsfield Clinic attracted more than 150 Veterans with more than 30 Veterans signing up for VA healthcare benefits.  Today, about a third of all Veterans in western Massachusetts receive VA health care.  The Veteran population in Berkshire County is approximately 10,000 Veterans, of which 3,415 are enrolled in VA healthcare.

With the Red Sox visit, the VA hopes to see even more Veterans at the open house and more Veterans enrolled at the clinic.

This is a free event.

Veterans are encouraged to come out to the clinic to learn about VA programs and services during the 1 to 5 p.m. open house and then stick around for the 3 p.m. arrival of the Red Sox and the World Series trophies."Having the Red Sox join us is a fabulous way to reach more Veterans in Pittsfield in receiving the medical coverage they have proudly earned," said John Paradis, public affairs officer for VA Central Western Massachusetts Healthcare System.  The system, based in Leeds, Mass., operates a VA medical center in Leeds and VA clinics in Pittsfield, Greenfield, Springfield, Fitchburg and Worcester.  The Pittsfield clinic provides medical appointments, medical screenings and preventive care as well as mental health outpatient services.

The "100 Acts of Kindness" program is an important theme for VA.  In 2011, VA community volunteers contributed more than 35,421 hours of service to VA patients in central and western Massachusetts, including thousands of hours of community service at the Pittsfield clinic.

"We're looking forward to a fun day with our Veterans in Pittsfield, talking about VA programs and services while celebrating with the Red Sox organization," said Paradis.

Veterans who are not currently enrolled for VA benefits are encouraged to bring their DD Form 214, "Certificate of Release or Discharge from Active Duty," as well as current financial and medical insurance information to the open houses to assist counselors with determining individual eligibility for VA benefits. VA counselors will assist veterans to complete eligibility and enrollment applications."The goal of our open house is to increase awareness about VA and other benefits and services available to Veterans in Pittsfield, and to assist with applying for these benefits," said Roger Johnson, director of the VA Central Western Massachusetts Healthcare System, whose staff including members of the Pittsfield clinic will be supporting the open house.In addition to primary care and overall VA health benefits, programs at the Pittsfield open house will include services for combat Veterans returning from Iraq and Afghanistan; Women's Health; Mental Health services and treatment for posttraumatic stress disorder; assistance for Veterans with diabetes; VA nutrition and exercise programs; support to family caregivers; and home-based primary care services."If you served in the Armed Forces and received an honorable discharge, you may qualify for health care benefits through the Department of Veterans Affairs," said Johnson. "Veterans and their family members are invited to attend so they can learn about VA health care eligibility and enrollment and available health care services."Of particular interest will be specific information available for Iraq and Afghanistan Veterans. Operating Enduring Freedom and Operation Iraqi Freedom combat Veterans can receive cost free medical care for any condition related to their service in the Iraq/Afghanistan theater for five years after the date of their discharge or release.
THE PLANET thanks John Paradis and Bill Sturgeon for their help with this announcement.
——————————————————-
AS HARD AND AS LONG AS WE HAVE WORKED AND PLAYED, TEDIUM HAS NEVER BEEN AN ALLY. WE DO NOT UNDERSTAND BOREDOM OR THOSE WHO CLAIM TO BE SO. IF YOU ARE 'BORED' YOU ARE NOT LIVING YOUR OWN LIFE. HAPPY MONDAY.
"OPEN THE WINDOW, AUNT MILLIE."
LOVE TO ALL.