By DAN VALENTI
PLANET VALENTI News and Commentary
(FORTRESS OF SOLITUDE, THURSDAY, AUG. 30, 2012) — No, we are not in
Tampa, Fla. No, we didn't take a chartered jet out of Pittsfield airport last night.
We met with that ridiculous rumor yesterday and proved it not true by showing up in the flesh at the office doorstep of the rumor monger. Needless to say, he didn't expect an in-person visit. After airing the matter sufficiently, our Good Friend apologized. THE PLANET accepted, with grace.
For those who still get some sort of perverse kick out of continuing with the Mitt Romney-PLANET rumors, we offer this: We were also physically spotted at city hall, and if you need verification, ask …
* The mayor, Dan Bianchi,
* The city solicotor, Kathy Degnan,
* The director of administrative services, Donna Mattoon,
* Ben Garver of the Boring Broadsheet,
* Jenn Smith of the BB,
* Acting police chief Mike Wynn,
* Former councilor Big Jim McCaffrey.
* Ambrose Bierce, 
* Judge Crater, 
* And Jerry Mathers as The Beaver.
The rest of the story shall between THE PLANET and and the quite startled snitch. Now, to more pressing matters, pressed with a sport coat and two pairs of slacks.
LARRY THE K, WORLD'S WORST 'JOURNALIST,' STRIKES AGAIN
We won't belabor Kratkagate, since you all know how the alleged newsman Larry Kratka of WBEC proved to be a man without a spine. After entering into an official agreement with Bill Sturgeon for a show on WTBR, a taxpayer-funded station broadcasting from Taconic High School, Larry the K — who manages the station using taxpayer money — pulled a traitorous move at the last second, canning Sturgeon. He blamed outside political pressure, to which he shamelessly caved.
This mumbling gasbag has done it again. This time, it appears that Kratka has caved in to the demands of the Richie Neal congressional campaign regarding today's scheduled debate among Neal, Andy Nuciforo, and Bill Shein. The three Democrats are squaring off in the party primary, which will be decided on Sept. 6.
THE PLANET received this press release yesterday from Shein. It reads, in full:
—– 00 —–
FOR IMMEDIATE RELEASE
Wednesday, August 29, 2012 
General Press Contact
Office: 413.650.6938 
Media/Scheduling: Rachel Gellert
Cell: 914.462.6581 
WBEC Debate Moderator's Plan to Block Discussion of Campaign Finance is 'Unacceptable', Shein says
Democrat calls on WBEC management to clarify that no subject is off-limits in a Congressional debate
GREAT BARRINGTON, MA – Democratic Congressional candidate Bill Shein (MA-1) issued the following statement regarding tomorrow night's radio debate. 
This morning, the moderator of tomorrow night's WBEC First Congressional District radio debate, Larry Kratka, told the Berkshire Eagle that a candidate's source of campaign contributions will be off-limits as a subject for discussion:
"If the discussion turns to topics such as a candidate's sources of campaign contributions, Kratka said, 'I'm going to stop it. That's not what we're here to do.'" (Berkshire Eagle, 8/29/12: http://tinyurl.com/d8xbrhd)
This is an outrageous and unprecedented ground rule in a debate among candidates for the United States Congress.
Some relevant facts:
–          Another candidate, Rep. Richard Neal, is spending substantial campaign funds on radio ads on WBEC and its affiliated stations across the Berkshires. 
–          Over the last week, WBEC aired continuous on-air promotions for the debate across its various stations that said I was a Green-Rainbow Party candidate for Congress. This confuses Berkshire County voters into thinking they don't have an opportunity to vote for me in the crucial Democratic primary on Thursday, Sept. 6., but instead can only vote for me in the general election in November. Because there are no other candidates on the ballot in November, the Sept. 6 primary will decide who will represent the new First District in Congress.
–          WBEC's press release announcing the debate misidentified me as a member of the Green-Rainbow Party. 
–          This week our campaign tried without success to get ad rates from WBEC for radio ads we are considering airing on its stations. Repeated phone calls have not been returned, and promises to forward rates via e-mail have not been met. While I'm not an expert on the economics of the radio business, I'm fairly certain that radio stations want paying advertisers. 
It's simply outrageous and unacceptable that WBEC – a recipient of significant advertising dollars from Rep. Neal – would make the source of a candidate's campaign donations off-limits in Thursday's debate. This is precisely the problem I've made central in this campaign: Corporate money and power is corrupting our democracy, and that includes its effect on the journalism we need for a healthy, robust discussion of how to fix what's broken in America. 
I look forward to WBEC management clarifying immediately that no subject in a discussion among candidates for high public office is off limits.
# # 30 # #
THE PLANET agrees 100% with Shein. WBEC must, immediately:
* Repudiate Kratka's attempt to engineer the outcome of the debate by declaring off limits a topic that will be embarrassing to Congressman Neal.
* For its own credibility, step in an remove Kratka as moderator and find a substitute.
* Clarify to all candidates and listeners: All topics, including campaign finances, are on the table.
* Suspend or fire Larry Kratka. His continuing descent into the muck will only boost WBEC's radio rivals, who recognize a joke when they see one, as do listeners everywhere.
———————————————————————————————-
SPECTRUM CASE COMING INTO CLEARER FOCUS WITH DOCUMENTS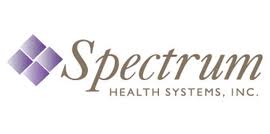 Yesterday, THE PLANET broke the story of the contents of the guarded State Secret: the confidentiality agreement between the city of Pittsfield and Spectrum Health Systems.
That same day, we also confirmed the text of that document with two other independent sources. We got the text and the story right, this after being challenged on the veracity of the text by someone who didn't know we had the document in hand. That challenge was only the latest in an extremely odd case featuring more than the requisite amount of drama. Gee, do you think politics is at work here?
Documents are in Hand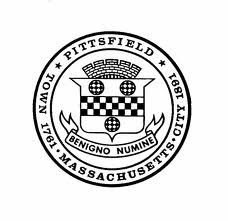 THE PLANET also received almost all the relevant documents in the Pittsfield-Spectrum case, and we are reviewing those at this time. Within those documents, we are finding the evidence of an outline and a narrative of events that we believe will get us to the bottom of the allegations by my three Right Honorable Good Friends, Jonathan Lothrop, John Krol, and Barry Clairmont of the city council (Ward 5, 6, and at-large respectively) with respect to Mayor Bianchi's actions in the case, particularly the $100,000 contained in the city solicitor's budget for legal settlements.
In addition to the documents, we are continuing to talk to numerous people with first hand information of the case. The lawyers call this "deposing," and they make a fortune off it. THE PLANET does it as a public service, part of our Spiderman act in fighting against  official manipulation and malfeasance on behalf of We The People, The Little Guy, and Mary Jane and Joe Kapanski. They are all from the same household, and they iron the curtains with truth, justice, and the American Way, if they are but given a chance with the information. THE PLANET, alone among all Berkshire County media, trusts Mary Jane and Joe K enough to give them that info.
We shall have our verdict in due time: Who's after whom? Did Mayor Bianchi lie to the council about the nature of the $100,000 settlement fee included in the city solicitor's budget, or are the three councilors playing a dangerous game of political revenge, fueled by the past two municipal mayoral elections with an eye on the next one?
Our  due diligence continues, to the point of meeting someone in a parking garage — not Deep Throat. We'll call him Shallow Craw.
There is much more to come.
——————————————————————
SYRACUSE POST-STANDARD EMBRACES NEW MODEL FOR DOING BUSINESS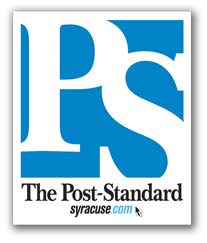 THE PLANET got our start in full-time daily journalism with the venerable Syracuse (NY) Post-Standard. The lessons we learned there and the people we met still influence us today — great newsmen such as George Swayze, Dan Carey, George Carr, Mark Murphy, Gary Van Dusen, Paul Kocak, and Lou Rappaport — as they have every single day of our professional working life.
The Post-Standard, unlike Pittsfield's Boring Broadsheet (a newspaper once known as The Berkshire Eagle) is a newspaper that understands the market dynamics at work in the perilous game of daily newspaper journalism.
Newspapering is an industry that is going the way of the typewriter and elevator attendants. The old business model isn't working. People are going to this medium, cyberspace. This leaves a paper with one of two choices: fold (pun intended) or adapt. The BB is in the process of folding. The P-S is in the process of adapting.
We share this story because (a) it has personal resonance and (b) because we think some of our readers might find it interesting. You see, a community with a newspaper that cares doesn't have to put up with abject mediocrity of the type the BB peddles with ever-shrinking success. A community also deserves and honest newspaper, not one that carries water for the local GOBs, Sacred Cows, and Too Big to Touch Establishment.
—– 00 —–
The Post-Standard and Syracuse.com will operate under a new business structure starting Jan. 1, Stephen A. Rogers, Editor and Publisher of The Post-Standard, told employees this morning.
The Syracuse Media Group will publish, operate and make all decisions affecting The Post-Standard and Syracuse.com. The company will be focused on providing news, information and advertising in digital format 24 hours every day. The company will publish The Post-Standard on Tuesdays, Thursdays and Sundays for delivery to homes and newsstands. The Syracuse Media Group will move from The Post-Standard building to a new location.
Advance Central Services Syracuse will remain located at The Post-Standard building at Clinton Square in downtown Syracuse. This company will provide production, circulation, accounting, human resources, information systems and other functions to support the Syracuse Media Group.
Rogers told employees the new companies are launching to build a sustainable business as readers and advertisers turn to news, information and advertising on their PCs, laptops, tablets and cell phones.
"If we simply maintain the status quo, if we continue to do just what we have been doing — no matter how well we do it — The Post-Standard would face extinction in a matter of years," Rogers told employees in prepared remarks. "The economic model that has supported The Post-Standard and newspapers around the country is no longer sustainable.
"We are living through a digital revolution … This is an irreversible trend. We either adjust, or we perish."
Rogers will become Chairman of Syracuse Media Group.
He announced that Tim Kennedy, an experienced newspaper publisher and online executive, will be President of the Syracuse Media Group. Kennedy is a longtime executive with the Tribune Company and publisher of The Morning Call in Allentown, Pa. He left The Morning Call in 2010. During 2011 he worked at magazine publisher Rodale where he helped launch the start-up website Rodale.com and the Rodale News Network as its general manager.
Rogers announced that Paul Thomas, The Post-Standard's circulation director, will be the Vice President and General Manager of Advance Central Services Syracuse.
———————
WOMEN IN COMBAT? WHY NOT, SAY THE GYRENES
FInally, we share this thought-provoker from the Marine Corps.
—– 00 —–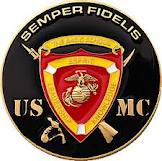 WASHINGTON (AP) — There may be some anxiety from male Marines as female officers work their way into infantry and other combat jobs that historically have been open only to men, Gen. James F. Amos, the Marine Corps commandant, said Tuesday.
Amos said early steps to begin moving women into artillery, tank air defense and combat engineerunits have been successful, but the more difficult tests lie ahead.
"Change doesn't come easy to the United States Marine Corps," Amos told an audience at the National Press Club. "But when it does, when it's rooted, it lasts forever. So I think we'll work our way through it."
A key challenge will take place next month as female Marine officers attend the grueling infantry officer school at the Marine Corps' Quantico, Va., base as part of an experiment to gauge whether women can handle the course's extreme physical and mental challenges. So far, two women have volunteered to go through the 13-week course, which historically sees attrition rates of 20 percent to 25 percent when only men are participating.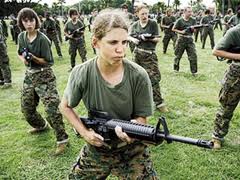 "I need to get past hyperbole and get past intuition and instincts, and I need to get facts," Amos said, adding that the Marines intend to maintain the same standards for men and women. "If you're going to be infantry officer, you will spend 13 weeks at Quantico going through some very, very difficult training. So that's the standard, the measure of an infantry officer in the Marine Corps."
Officials, he said, will evaluate the test, collect the data and then he will give his recommendation to Defense Secretary Leon Panetta.
The Pentagon in February announced that the military was formally opening up thousands of jobs to women in units closer to the front lines to better reflect the realities of modern warfare. Women already are fight on the front lines in Afghanistan, and they did the same in Iraq. The new rules will allow women to perform many of the jobs they already have been doing, but in smaller units that are closer to the fighting and were once considered too dangerous.
To say women are a minority in the Marine Corps is an understatement; of the roughly 200,000 Marines, 13,700 are female. So the integration will be slow and in small numbers.
By mid-October 45 women Marine officers and staff non-commissioned officers will join various artillery, tank and combat engineer battalions across the country. And Amos said he met with the top leaders of the 19 battalions that could get female Marines and told them that they need to do this the right way and establish the proper command climate to give the women the opportunity to succeed.
He added that the Marine Corps also has sent out a survey to service members to collect their views on allowing women in the infantry. And officials are also setting up a series of physical tests to compare the strength of male and female officers and enlisted Marines.
A 1994 Pentagon policy prohibits women from being assigned to ground combat units below the brigade level. A brigade is roughly 3,500 troops split into several battalions of about 800 soldiers each. Historically, brigades were based farther from the front lines, and they often include top command and support staff, while battalions usually are in closer contact with the enemy.
Historically, women could not be formally assigned to those battalion-level jobs. But in the past decade the necessities of war propelled women into jobs such as medics, military police and intelligence officers, and they were sometimes attached — but not formally assigned — to battalions.
So while a woman couldn't be assigned as an infantryman in a battalion going out on patrol, she could fly the helicopter supporting the unit or move in to provide medical aid if troops were injured. The new rules will formally allow women to work in those jobs at the battalion level.
The new rules don't open up the Navy SEALs or the Army Delta Force to women, but some defense officials have said the military may eventually consider that.
Women in combat? What do you think, folks?
——————————————————–
TO ALL THE CHURLS WHO AIM TO DAMPER THE FUN OF LIFE, WE SAY: AWAY WITH THESE SELF-LOVING LADS, WHOM CUPID'S ARROW NEVER GLADS. AWAY, POOR SOULS THAT SIGH AND WEEP, IN LOVE OF THEN THAT NEVER WEEP.
"OPEN THE WINDOW, AUNT MILLIE."
LOVE TO ALL.