By DAN VALENTI
PLANET VALENTI News and Commentary
(FORTRESS OF SOLITUDE, TUESDAY, OCT. 9, 2012) — Counting down the hours until tonight's showdown city council meeting, in which my Right Honorable Good Friends tackle two marquee issues:
———————————————————-
ADD #1 10/9/12, LATER IN THE MORNING: Isn't it interesting that despite the meeting tonight  showing all signs of being memorable and certainly of high relevance for every citizen of Pittsfield, the Boring Broadsheet has not a single word telling citizens about it. You'd think they were trying to downplay the agenda, eh?  Nonetheless, they will wake up a reporter out of hibernation and send him or her to ostensibly cover the meeting, when what the BB will file in the paper will most likely be pure interpretive fiction. For some reason, the BB seems mighty uncomfortable covering Contractgate and Solicitorgate. Wonder why?
——————————————————-
Agenda item 12: The no-confidence vote in the professional competency of city solicitor Kathy Degnan, as petitioned and submitted by Council president Kevin Sherman and Ward 1 councilor Christine Yon.
Agenda item 13: Contractgate, wherein Lynn Whitney, secretary to the assistant superintendent of schools, Frank Cote (the man who sought the bids!) wants to receive up to $150,000 free slave labor from carpentry students at Taconic High School to build her a new home, a clear and present ethical violation and probably a legal one.
The meeting will be televised on PCTV. It will begin at 7:30 p.m.
Meanwhile, Some Idle Thoughts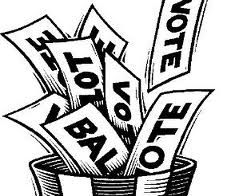 * On Sunday, Oct. 7, Venezuela went to the polls and re-elected Hugo Chavez to another six-year term as that country's president. He narrowly won against a strong bid by challenger Henrique Capriles and a revived opposition. THE PLANET refrains from the political aspects of what this might mean to Venezuela, its allies, and the United States. Here's the thing, though: Would anyone care to guess the turnout? More than 81% of the electorate voted. Kind of puts the United States of Amerikant to shame, eh?
* Kudos to … Kevin Sherman for backing councilor Yon on the no-confidence position … Melissa Mazzeo for her impassioned defense of Degnan in a phone conversation with THE PLANET Sunday night … Terry Kinnas for being the only school committee member to sniff out the irregularities in Contractgate, after his colleagues approved 5-1 (Kathleen Amuso was not present for the vote; THE PLANET had mistakenly counted her as a yes vote, when the "yeahs" belonged to Dan Elias, Jim Conant, Mayor Dan Bianchi, Kathy Yon, and Alf Barbalunga. … Elias, for admitting his mistake in voting to approved the Whitney contract with the School Department. … Yon, Amuso, and Barbalunga, for returning our inquiries on their vote (Conant did not respond; we did not ask Bianchi for comment, since we had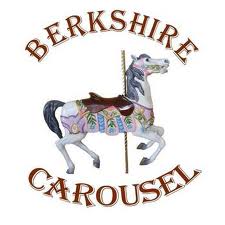 mistakenly thought he had not voted on it) … Jim Schulman and all the great volunteers who built the Berkshire Carousel, which will be treasured for generations to come … the select board in Lanesboro, for demonstrating how much they realize the aesthetic and communal benefit of this hard-carved treasure … register-of-deeds-elect Patsy Harris, for her warm hospitality to MR. and MRS. PLANET on Sunday at a gathering at her lovely home high on a hill in Hinsdale … Barry Clairmont, for recusing himself on Contractgate, since Whitney is a client of his accounting firm. … the City of Pittsfield for putting council agendas and packets online, a production, we suspect of city clerk Linda Tyer. Okay, enough with the medals. We don't want to have people think we're going soft, now, do we?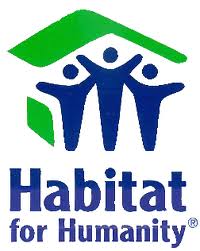 * Why not have Taconic High School carpentry students help build a house at 166 Dewey Ave? The city obtained the parcel through foreclosure proceedings. Plans are to sell it to Habitat for Humanity for $1, so the group can build a new house. Don't you think that's a perfect fit? The carpentry students get practical experience in home building, and HFH benefits from the savings. The idea seems to good and perfect, so good, in fact, that someone will come along and tell us why it can't be done. THE PLANET is here to tell you otherwise. It CAN be done, if only there is the political will for this to happen. Perhaps after they reject the Whitney-Cote contract tomorrow night, our Right Honorable Good Friends on the council can recommend to the school committee to allow the student carpenters to work on the new HFH house.
———————————————————————-
WHAT'S A GOB? AND WHO? WHAT, YOU WANT A LIST OR SUTTIN'?
GOBs.
You've heard the term before. Virtually everyone, including all who are not GOBs and some who are, admit they exist: Good Ol' Boys. At various points and on occasion, THE PLANET will have to "define" it for one of the GOB apologists, usually someone down on the totem pole, sent to do the "massa's" bidding.
A GOB refers to a local person of power, not necessarily but usually male, who uses that power for selfish rather than altruistic purposes. The term also extends downward to include acolytes, that is, those who don't have power yet but crave it, usually by praising everything a GOB does and running errands such as fetching water and tell lies out of school against those who would dare stand in the way of a GOB agenda. An example of an acolyte would be most (not all) of the membership of Berkshire Young Professionals, a subgroup of the Berkshire Chamber of Commerce. BEEPERS, as we fondly call them, realize that in an area where corruption is king and who you know is too often good enough, sucking up can't hurt. What's a little self-respect among friends?
True of most "secret" societies, there's no GOB membership list per se, but you can tell if you look closely enough. Judge them not by their words, which are hollow, but by their actions, which are unacceptable.
You want a list? Sure. The following listing of people comes from Berkshire United Way (BUW) and its Siss-Boom-Bah (Humbug!) initiative called Pittsfield Promise. Cute, eh? Pittsfield Promise. We like the alliteration.
What is Pittsfield Promise? Who cares? No one except those who have their name on the letterhead, likely, and their relatives. For the record, PP is, according to a six-page (!) press release from BUW, "a city-wide coalition … pursuing improvements in grade-level reading proficiency for elementary students."
Er, escuse us, but isn't that the job of (a) parents and (b) the Pittsfield Public Schools? The goal is by the end of the program to get 90% of third graders reading at third grade level. Think about that. They are OK with 10% not reading up to grade level. PP's existence is another sign of how badly the Pittsfield Public Schools are failing students, parents, citizens, and taxpayers.
Anyhow, as part of the press release, an attachment lists the members of PP. Not all of them are GOBs, though many of them are, including PP's "Executive Vice President," John "Friend of Angelo" Bissell. Angelo at some time previously "sent" many others on that list ("Tell 'em Angelo sent you.").
Many of those who are not GOBs are acolytes, who don't mind being used if it will somehow get them "Connected." There are a a small handful of names that would easily fit on the fingers of one hand who do not fit into either of these categories. No, we won't name them, because anyone who gets caught on this sort of roster deserves this odd kind of faux-innocence-by-association.
Take a deep breath:
Pittsfield Promise Partner – Organization
Individual Representatives
Berkshire Chamber of Commerce
Mike Supranowicz  (Ashley can't continue this phone call. She got called into a meeting just now, Mr. Valenti);
Massachusetts State Representatives
Tricia Farley-Bouvier, Ben Downing (TFB Rides Again!)
Councilor-At-Large
Church Cotton;
Berkshire United Way
Kristine Hazzard;
Berkshire Athenaeum
Ron Latham;
Greylock Federal Credit Union, South Adams Savings Bank, Berkshire Health Systems
John Bissell, Chair; Denise Marshall; Ruth Blodgett; Ed Perlak (John Bissell, now where have we heard that name before?);
Mission Bar + Tapas
Jim Benson;
Group Restoration
Deb Blatt;
Berkshire Regional Planning Commission
Nat Karns;
Berkshire Community College
Jeff Doscher;
Berkshire Taconic Community Foundation, Berkshire Bank Foundation
Jennifer Dowley, Peter LaFayette;
Berkshire County Head Start
Eloise Stevens;
Berkshire Museum
Van Shields, Craig Langlois;
Pittsfield Police Department
Acting Chief Mike Wynn;
Sheriff's Office
Dept. Superintendent for Programs & Treatment Julia Sullivan;
Pittsfield Public Schools
Jake Eberwein, Superintendent [sic]; Sue Doucette, and Kay Latham (uh, someone tell them to update their website; Jake is no longer superintendent. He got kicked upstairs at North Adams State College, where Mary Grant presides (small world, ain't it?).
Mayor's Office
Donna Mattoon;
Literacy Volunteers of Berkshire County
Karen Wallace;
Department of Early Education and Care
Dr. Killins and Erin Craft;
Morningside Initiative
Gail Krumpholz;
El Sistema
Marie Montilla;
Berkshire Children and Families
Carolyn Burns;
Department of Children and Families
Laurie Sullivan;
Early Childhood Education Think Tank
Doug McNally (Mr. Think Tank himself);
Berkshire Compact for Education
Cynthia Brown;
School Leaders Network
Bamby Neale; (star of Bamby Meets Godzilla?)
Community Advocate for Education Mass Dept. Developmental Services
Susan Lombard, Shirley Edgerton.
—– 00 —–
You want more than this list of a few A-listers, lots of B- and C-types?  Just go round, get the rosters of board members of almost any useless organization such as PP, and you shall find more "usual suspects" than Claude Raines.
————————————————————–
LOTS OF STUFF IS BREWIN', INCLUDING FOLLOWUP COVERAGE ON CONTRACTGATE, THE NO CONFIDENCE VOTE, THE INSIDE STORY ON WHY PITTSFIELD DIDN'T GET THE CAROUSEL, AND MUCH MORE. STAY TUNED, TURN ON, DROP IN .
"OPEN THE WINDOW, AUNT MILLIE."
LOVE TO ALL.