By DAN VALENTI
PLANET VALENTI News and Commentary
(FORTRESS OF SOLITUDE, TUESDAY, FEB. 26, 2013) — The answer to yesterday's quiz on whether councilor-at-large Melissa Mazzeo kept her 2011 campaign promise about pushing for a reopening of the GE Consent Agreement is:
( x ) All of the above.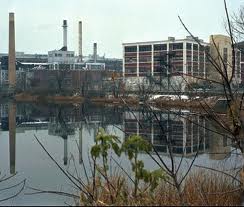 To refresh your memory, on Feb. 17, THE PLANET sent Mazzeo this e-mail:
>> MELISSA
>> During the 2011 campaign, you promised that if re-elected you would push hard for a reopening of the GE consent decree.
>> Have you done anything to fulfill that promise? If so, what actions, and when, specifically? If not, do you intend action soon?
>>
>> I recently wrote a PEDA column on THE PLANET and I included your promise. Judging from the response, there are a lot of people who want follow up on this.
>>
>> Please send me a statement for the record.
>>
>> Thanks,
>> DAN
On Feb. 22, Mazzeo sent this reply:
Dan,
  Last year, February to be exact, I had a meeting with a gentlemen in the community with extensive knowledge of the PCB problems in Pittsfield. At the meeting we both agreed that taking on the Consent Decree was a Huge undertaking for anyone person or even a group of people with out some political clout or MONEY. We did however agree that if we could get someone with Clout to shine a light on our problem it may help us to start the process of cracking open the Decree. We wanted to focus on the PCB clean -up of Sliver Lake and thought of contacting the Harvard School of Public Health. We felt that if we could get them to come here and study our contamination of this lake that maybe this would give us the leverage we needed to re-adress the other concerns..Hill 78, etc.  I Sent an email to them:
 —–Original Message—–
From: webmaster@hsph.harvard.edu [mailto:webmaster@hsph.harvard.edu]
Sent: Monday, February 27, 2012 12:21 PM
To: Barrett, Joanna J
Subject: ***The Harvard School of Public Health: Searching for Faculty Contact Information
        Message from The Harvard School of Public Health Website Contact Us Form
        Melissa Mazzeo
        melmaz33@gmail.com
        4134434079
         I am a City Councilor in Pittsfield MA, a city of about 41,000. I would like to speak with someone from HSPH about the possiblity of doing a study on PCB's in Pittsfield MA. GE has polluted our city and was made to clean-up "hot spots"..I and many in our city wonder what are, if any, potention problems we can have by PCB's being left in the soil? I think this would be a great oppurtunity for research and study for your Dept. I can give more details if someone wants to contact me… my email is listed above or I can be reached by phone at 413-443-4079. I thank you for your consideration.
Melissa Mazzeo
—– 00 —–
Mazzeo then continues her response to THE PLANET:
I received an email response back giving me another link to send my request to. So I sent off another email to that address , twice , and never got a response. Having said all this… Alot of things were going on with the City that I needed to address as a Councilor and I did not follow up any further. I have spoken with a lot of people in the community who think Changing the Consent Decree will never happen, GE has too many lawyers and deep pockets. Would I like to try, absolutely. Can i do it by myself, No. I do think the way this person and I wanted to try to go about it was a start and when I have time to reach out to Harvard again and try to make a contact, I will. But I first have to do the work that is in front of me. 
Melissa Mazzeo
—– 00 —–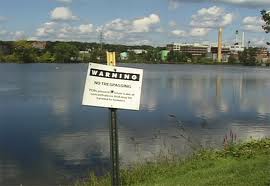 This is why we say that the correct answer, from among these choices — 1. Yes … 2. No … 3. Yes and No …  4. Kinda Sorta … 5. All of the above — is the final option.
1. Yes, she technically kept her promise, sending an e-mail and then attempting to follow up..
2. No, she did not keep her promise because of the way she failed to press with strong follow up. Also, just sending an e-mail, cold, out of the blue, to an institution like Harvard is all-but a guarantee you will be ignored. The way you make a contact like this is person-to-person.
3. Therefore, Yes and No.
4. Therefore Kinda Sorta.
5. Thus, "All of the above."
Several points are worth making here:
* Mazzeo sent her request to Harvard as a cold call, rather than first established a contact there. This likely would have prevented to e-mail getting sent into the "dead letter file."
* Nowhere does her request address the Consent Decree, much less the reopening of it. Perhaps a better first step might have been pushing for the transcripts.
* After a couple of times hitting the "send" button on her e-mail, Mazzeo in effect gave up: "I did not follow up any further." That is not indicative of an official "on a mission."
THE PLANET appreciates Mazzeo's directness here. That manner of conduct has been one of her major political strengths. We appreciate her initial efforts. We also realize that if we had not on behalf of Mary Jane and Joe Kapanski made this request, THE PLANET, and by extension, We The People, would have never known about this modest effort. We issued a general challenge to all officials and candidates. Mazzeo was the only one to respond.
* She would "absolutely … love to try" to reopen the agreement. She admits she can't do it by herself. This suggests a strategy that would have yielded better results for her: Don't go it alone. Browbeat the Berkshire delegation. Try to forge consensus  from among her colleagues on the council and from citizens via a petition. Perhaps a question could be introduced to the ballot for citizens to cast their vote: "Do you favor the city of Pittsfield reopening the GE Consent Agreement so that the city can get a more comprehensible cleanup and/or reparation for industrial pollution from General Electric Co.?"
* Mazzeo implies that she will contact Harvard again, but only after she does "the work that is in front of me." What work, specifically? As an at-large councilor, this type of broad initiative would be more in her court than in that of her ward colleagues. Why wouldn't this be considered "work in front of" her?
* THE PLANET does award well-earned points to our Right Honorable Good Friend, the councilwoman, for taking up the matter in the first place. She stood alone in that effort, and while her actions could and likely should be explained by political expediency, at least she did something.
There it is, gang. Based on her actions, how would you rate Mazzeo's performance with respect to the keeping of her campaign promise?
———————————————————————————-
A SPLENDID TIME WAS HAD BY ALL
Speaking of the Mazzeo family, THE PLANET wants to thank Tony Mazzeo and his staff for the wonderful service Saturday night, as we made an evening of a great Happy Birthday bash for our brother, Mick, who took time out from recording and music to serve as Man of the Hour.
Our table of seven enjoyed the repast so much that we literally closed the place. The fete included an operatic version of "Happy Birthday" by one baritonal waiter and a bottle of bubbly, complements of the house.
A splendid time was had by all, and we thanks Mazzeo's and staff for their graciousness.
————————————————————-
"ring down the leaves / ring in the frost upon them / and the death of the flowers / ring out the grackle" — William Carlos Williams
"OPEN THE WINDOW, AUNT MILLIE"
LOVE TO ALL.