By DAN VALENTI
PLANET VALENTI News and Commentary
(FORTRESS OF SOLITUDE, TUESDAY, MARCH 26, 2013) — It sounds good, doesn't it, the "collaboration" among Mayor Dan Bianchi, the Pittsfield Housing Authority, the Pittsfield police department, and the Berkshire County Sheriff's Department to embed "community centers" at Dower Square, Francis Plaza, and Wilson Park? In the previous iteration, these centers were called "police substations." Today, they have a more political purpose, but that should not surprise anyone, especially followers of THE PLANET. They also are a tacit admission that an increase in crime continues to baffle officials and threaten citizens.
Police Staffing for This and Not for Downtown Foot Patrols?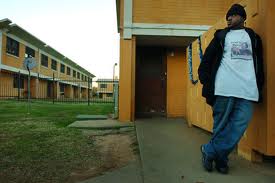 What will the centers do? According to Bianchi, they will be be used for a variety of programs. He mentioned health screenings, neighborhood watch meetings, after-school reading programs for kids, youth activities, voter registration drives, fire safety classes, mentoring programs, and court-mandated supervised visits. In this list, after we separate the chaff PR from the wheat reality, we find a couple of clues as to what's actually going on.
After you sift through reading programs, youth activities, and the other more benign purposes, one fathoms the overall goal, which is, Bianchi says, to put a police presence in the units as a response to public safety and criminal concerns. That's another way of saying, without saying, that crime and public safety issues in Pittsfield have officials in mode of consternation not quite at "panic"but well past "ordinarily and healthily frustrated."
When the centers open (Dower Square should be ready in May with the others to follow in the late spring and summer), acting police chief Mike Wynn said he will assign police staffing with regular hours. Bianchi also said that city officials may also use the centers as offices.
The dedicated police presence in public housing begs the question, of course: If regular staffing can be so readily found for three community centers, why has the city been so reluctant to establish dedicated foot patrols for downtown? Most residents want it, and every merchant and shop owner with whom we talked has supported foot patrols. Several merchants contacted by THE PLANET expressed unhappiness that there could be enough police resources to staff three centers but apparently not enough to help them make a go of it by installing foot patrols in center city. Naturally, because of the climate of fear and retaliation that governs public discussion in the city, the merchants did not want to be identified. By the by, all three are members of Downtown Pittsfield Inc.
'Free' to Taxpayers? Hardly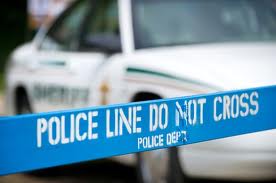 The city says the three centers will come "free" for taxpayers, and the Boring Broadsheet as well as the Pittsfield Gazette published this unchallenged, just as it came to them spoon fed. Let's examine the city's assertion of "free" more closely.
According to the PHA, it will offer a vacant unit in each of the three complexes and will pay for all utility costs. THE PLANET wonders, though, from where does the PHA get its operating expenses? Who pays for the salary of PHA executive director Charles Smith Jr.? Who pays for police salaries? Who pays for the officials such as the mayor and sheriff? If you're a taxpayer, the answer is, "gotta mirror?"
True, those salaries would be paid for anyway, regardless of assignment, but by putting dedicated officers in the three public housing complexes, those same cops will not be available elsewhere. And could the mayor and sheriff have made better use of their time and talents than by expending them on the community centers? For the police, will the dedicated staffing of three centers mean extra overtime to cover situations elsewhere in the city? Is there lost taxpayer revenue in not renting out the three vacant units?
Help to the Honest Poor? Yes. Handouts to Deadbeats? No.
The claim that the centers will not add to city taxpayers' burdens drips with irony, since, those taxpayers are already on the hook for public housing funds. Where does the city think the subsidies originate, in the Money Tree planted next to Phil Rizutto's grave? Section 8 households, low-income households, persons with disabilities, and the elderly have some or all of their housing costs picked up by Mary Jane and Joe Kapanski, who, of course, they they are lower middle class and working hard to stretch their budget, have to pay 100 cents on the dollar for their housing costs.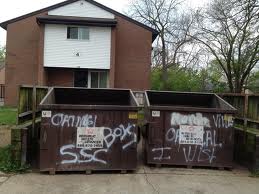 No decent person, of course, minds providing a helping hand to those truly in need, but we wonder: How "clean" are the public housing units in Pittsfield of deadbeats and freeloaders? The "gimme group" is probably the fastest growing demographic in the city, and they tend to infest public housing the way moss likes the north sides of trees. These are people who contribute nothing to the general fund but consume a disproportionate share of the city's resources. They take. For the city to claim taxpayers are getting a break to the point of "free" when it comes to subsidized housing is a knee-slapper.
Will These Centers Actually be 'Bianchi for Mayor' Campaign Offices?
There's another question that needs to be tossed about. This is an election year. You can be sure that most everything remotely out of the ordinary proposed by the mayor will have a political aspect to it. Where are the politics in the "community center" initiative? The mayor provided a clue when listing possible events at the centers when he mentioned "voter registration drives."
How much you want to bet that each of those centers will be well stocked with Bianchi for Mayor campaign literature? And do you think the mayor will be making "speech-i-fying" visits to each of the complexes later in the year?
This is assuming that Bianchi will run for re-election. THE PLANET hasn't heard one way or another, but in cases of an incumbent, unless he says he won't be running, we can assume he's in. Also keep in mind that sheriff Tom Bowler, who played an instrumental role in getting the community centers set up in the three public housing complexes, served a key role in Bianchi's campaign in 2011. Bianchi returned the favor in Bowler's campaign for sheriff. Donna Mattoon, Bianchi's soon-to-be-ex-director of administrative services, is Bowler's sister. It was then as it is now, so wigwam cozy.
Centers: Are they a Barometer for Crime Scene That's Close to Out of Control?
Wynn pointed out that we shouldn't consider these centers "police substations" of the kind that were previously employed in the early to mid-2000s. He said "the loss of dedicated community policing grants in the mid-2000s necessitated the closing of those facilities." We take Wynn, whom we have found to be honest and deliberate in his public statements, at his word. Look more closely, though, at Bianchi's "use" listing for the centers.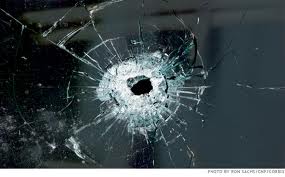 "Court-mandated supervised visits" jumps out at us from the mayor's list of possible uses of the centers. THE PLANET wonders: Is this another way of saying crime and criminals are gaining the upper hand in public housing? It appears to be the case. Keep in mind that the mayor's own hand-picked Criminal Task Force had recently concluded that crime has paralyzed much of the city, especially the downtown, and that it has its origins in public housing developments.
"Having a police presence will mean better communication with residents," Smith said. This provides another clue. One reads between the words in this remark that there's a crime problem in public housing. That's nothing new, but it seems to have sharply escalated. The police will confirm this. Public housing units across the country have seen crime rising in the last two years. Why should Pittsfield be an exception? Drug trafficking and gang violence thrive with the presence of lots of young people, and as Bianchi and Smith admitted, lots of youths live in the three units mentioned.
THE PLANET applauds any proactive attempts to deal with crime, but where's the transparency here? The city is selling the centers as a way to bring more services to residents. Instead, it looks like a politically driven effort to respond to a crime problem that is threatening to spill over the rim of its uppermost containment cooked up by a mayor who, in pondering re-election, has to realize he has nothing by way of a convincing track record.
Why not establish the politics and the crime thrusters up front? Why try to wallpaper over the intended purpose of the community centers? Where's the transparency?
Transparency — Wasn't that the major theme of Bianchi's 2011 campaign? No pun intended, but THE PLANET and many others are having a hard time seeing it.
————————————————————————
"There's a certain Slant of light, / Winter Afternoons — / That oppresses, like the Heft / of Cathedral Tunes — Heavenly Hurt, it gives us — / We can find no scar, / But internal difference, / Where the Meanings are" — Emily Dickenson
"OPEN THE WINDOW, AUNT MILLIE."
LOVE TO ALL.