By DAN VALENTI
PLANET VALENTI News and Commentary
(FORTRESS OF SOLITUDE, FRIDAY, JAN. 12, 2013) — This fall, students dining in public school cafeterias will pay an extra dime for their lunches — from $1.85 to $1.95. A dime doesn't sound like much, but to hard-pressed families, it's another ten cents per meal that will leave their pockets and go to the government.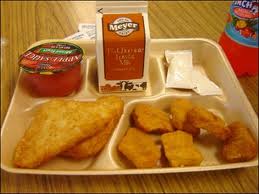 Why would the schools wish to make it harder for parents? Sylvana Bryan, food service director of the Pittsfield School Department, claims the department has no choice. She insists the federal government through the USDA has mandated the increased cost. The city school committee, in a rare show of intelligence, voted down the increase (Terry Kinnas, Dan Elias, and Kathy Amuso opposed in a 3-3 vote; ties defeat a proposal).
The school committee has done well with this vote, but it must take the next step and implement it. Local jurisdiction, once a bedrock principle of public education, has become endangered, and this would be a good case to challenge federal mandates. Localities have challenged the feds on numerous issues, mostly of great social impact such as abortion, health care, and unfunded mandates. This one, resting on a thin dime, might not even attract the attention of federal authorities. The schools could simply ignore the measure and let the government make a federal case out of it. We'd give 100-to-1 that the feds wouldn't risk the embarrassment.
Incidentally, do you think the make-up of the city's public schools is changing? Once predominantly composed of self-reliant, self-sufficient families, today's mongrel's mix of familial breakdown has resulted in an amazing indication of systemic collapse. Half of the city's 6,000 public school students qualify for free meals. When it comes to living off taxpayers, there is such a thing as a free lunch.
This means that, once again, the lower middle class gets penalized for its hard work and relative success. For making a wafer above the minimum federal income when it comes to food programs, the middle class must pay the full freight, including price increase if the dime mandate stays.
————————————————————————-
CATHOLIC HEALTH ASSOCIATION SPLITS WITH BISHOPS ON OBAMACARE
The school lunch story's connection with the following has to do with questioning authority. "Question everything" has been one of THE PLANET's key planks in our platform of life. This is something every good journalist possesses, an inquisitiveness even in the face of the obvious. As the old newsroom saw goes, "If your momma tells you she loves you, check it out."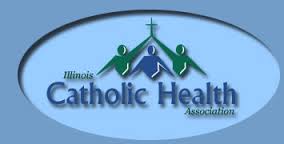 In this case, we have the Catholic Health Association exercising good judgment and conscience in parting ways with an outmoded and unreasonable stance by the U.S. bishops. It's good to see  free-thinking Catholics not accepting on blind faith the pronouncement of the US Catholic Bishops Conference. The CHA has the benefit of more pragmatic contact with the "outside world" than the bishops, a stuffy old men's club too often out of touch with reality, as Pope Francis has been telling us.
NEW YORK (AP) — In a split with U.S. bishops, a trade group for Catholic hospitals said Tuesday it can accept the Obama's administration latest compromise on birth control coverage by religious employers.
"We are pleased that our members now have an accommodation that will not require them to contract, provide, pay or refer for contraceptive coverage," said the Catholic Health Association.
Under President Barack Obama's health care law, most employers are required to cover birth control as a free preventive service for women workers. Churches and other houses of worship are fully exempt from the mandate. But religiously-affiliated hospitals, universities and social service groups are not.
The compromise, in a final regulation from the administration, attempts to create a buffer for these employers. It requires insurers or the health plan's outside administrator to pay for birth control coverage, and creates a mechanism for reimbursing them.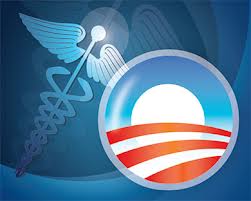 However, U.S. Roman Catholic bishops are suing to overturn the entire requirement, saying it trespasses on freedom of religion. The bishops have lost sight of the separation of Church and State. The state leaves the Church alone until the Church begins to minister and administer to the general public and not just its congregants. Perhaps this example by the CHA as well as the forceful leadership of Pope Francis will inspire more Catholics to remember that clergy are mere mortals, men as capable of error — and righteousness — as any of us. Catholics need to remember that an informed conscience takes supremacy over dogma, especially when the dogmatic causes the good conscience to quiver.
—————————————————————————-
HERNANDEZ TESTS REVEAL THE ROOT CAUSE OF HIS TROUBLES: ILLITERACY
It is not many degrees of separation between the story on Catholic healthcare and the Aaron Hernandez murder case. Hernandez, charged with first degree murder, engaged in behavior and associations that led him to throw away $40 million dollars, a mansion, the adulation of fans, his loving relationships, and everything else of value the man possessed. The former All-Pro tight end, still innocent until proven otherwise, has thrown it all away, regardless of the court outcome.
The question remains: "Why?"
The answer can be been in the semi-literate, ignorant, gangsta infection that characterizes the "writing," if we may call it that, between Hernandez and the man he is accused of murdering on the night of the victim's death. The tattooed, ignorant lifestyle of hip-hop-gangsta-rap lifestyle of Hernandez and his "associates" from Bristol, Conn., has infected the youth of America, and it is never more on display when its disciples send text messages.
Investigators released the results of a search warrant against Aaron Hernandez yesterday afternoon. It gives further details of the prosecution's claim that Hernandez, along with two associates, picked up Odin Lloyd at his house in Boston, drove him to an industrial park less than a mile from Hernandez's home, and shot him five times.
Police released the specifics of the text message conversation that Hernandez had with Lloyd on the night of his death.
Here's the conversation as it appeared in court records (via Brian Ballou of the Boston Globe):
Hernandez (9:05 pm): "I'm coming to grab that tonight u gon b around I need dat and we could step for a little again"
[no answer]
Hernandez (9:34 pm): "Waddup."
Lloyd (9:37 pm): "Aite, where."
Hernandez (9:39 pm): "idk it don't matter but imma hit u when I'm dat way like Las time if my phone dies imma hit u when I charge it which will be in a lil."
Lloyd (10:00 pm): "Aite idk anything goin on"
Hernandez (10:13 pm): "I'll figure it out ill hit u on way."
Lloyd (12:22 am): "We still on."
The court records also show that Lloyd kept Hernandez in his phone under the name "Dis N***a."
Investigators say Hernandez picked up Lloyd at 2:33 a.m.
It's unclear what Hernandez was referring to when he said "grab that," but Hernandez's girlfriend reportedly told police that Lloyd was a marijuana dealer before Hernandez told her to stop talking to investigators.
Here's the alleged timeline of events from the night of the killing.
And we're updating all the findings from the search warrant here. >
It's clear that the Aaron Hernandez brand of unread, unlearned, uneducated stupidity has become a badge of honor in these here United States of America among the majority of our youth. The hooded sweatshirts, the tattoos, the pants worn to the ass crack, the abuse of language betrays not a "lifestyle" but a "deathstyle," one that parents, public schools, and other so-called "Adults," have passed along as deftly as a matador waiving the charging bull ahead.
It is clear: Unless the "adults" in these kids lives begin to live up to the name, we shall surely have a ringside seat to the demise of the Great American Experiment. We send this message to the Pittsfield Public School, to parents of any students in that system, to the politicians and Suits, and to anyone else guilty of ignoring the words of the prophet.
———————————————————————————-
"Others, I am not the first, / Have willed more mischief they they durst: / If in the breathless night I too / Shiver now, 'tis nothing new." — A. E. Houseman, first verse, "Others, I Am Not the First." (1896)
"OPEN THE WINDOW, AUNT MILLIE."
LOVE TO ALL.